How a Sydney 3D printing start-up is revving up cancer research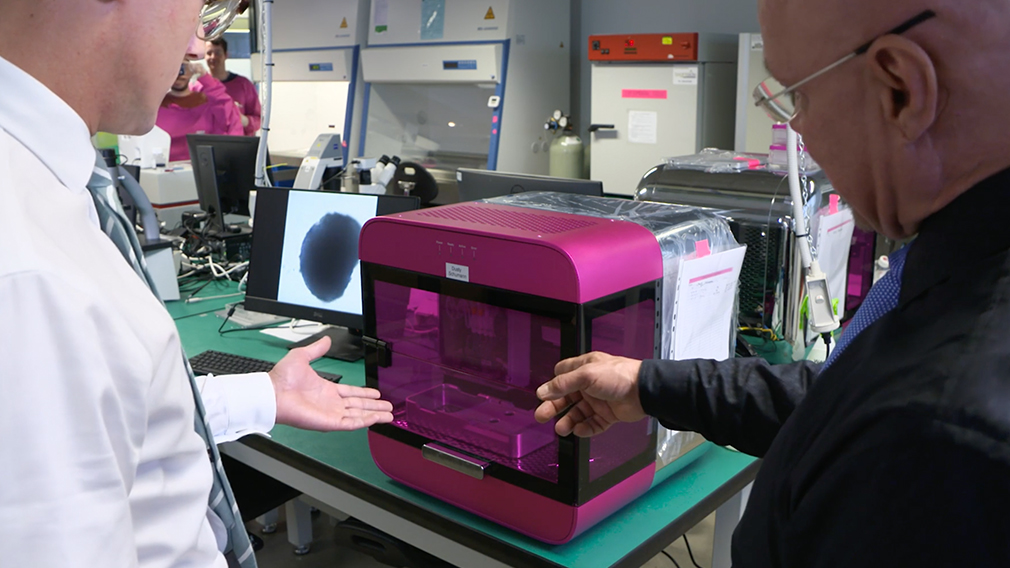 It's pink, can be plonked on a desk and will set you back a small fortune – and now "Rastrum" is going global.

Dr Julio Ribeiro, the co-founder and chief of the company behind the 3D bioprinter, Inventia Life Science, says Rastrum's initial application to assist cancer researchers in Australia is just the beginning and the company is planning an expansion in the US next year to tap the large market and other future uses for the technology. Following a recent trip by his team to San Diego, he says interest in Rastrum is high and the company was scouting for office space and salespeople. Europe is also on the agenda, he adds, which if realised could see Inventia follow in the footsteps of some of Australia's great global healthcare technology stories such as CSL, Cochlear and Resmed.

"Australia is an excellent place to create technology. It has probably one of the most sophisticated medical research environments in the world, outstanding engineers and extremely talented people," he says.

"But Australia only represents 1-3 per cent of the global market. You have to go overseas to sell. It doesn't mean shifting your head office overseas but you do have to look for the markets overseas."

Since starting in 2012, Inventia has attracted high-profile venture capital investors including Blackbird, Skip Capital – backed by Atlassian co-founder Scott Farquhar – Airtree and Main Sequence. The company developed Rastrum to print 3D cell models in high throughput with a gel that mimics the human tissue, enabling medical researchers to undertake more, higher quality experiments into cancer treatments than what would be possible if utilising 2D cell cultures and manual processes. It sold its first Rastrum bioprinting platform to The Peter MacCallum Cancer Centre in Victoria.

"Partnerships with likes of the Peter MacCallum and UNSW gives us the foundation because … there's a lot of learning accumulated on how to produce tissue in labs and that's what will take us to the second phase … to start the printing of muscle, hearts, skin, bones," Dr Ribeiro says.

Inventia's growth plans – which follow a busy 2018 that included becoming a Westpac Businesses of Tomorrow and winning Australia's 2019 Good Design Award – come amid growing attention on the massive changes occurring in manufacturing from technological advancements. In a major report in July titled "Factory of the Future", Citi's global equity analysts called out 3D printing as a key part of the increasing digitisation of manufacturing, enabling "highly customised products to the end user", particularly in healthcare but likely also other sectors in the future.

The federal government-established Advanced Manufacturing Growth Centre has also claimed greater adoption of 3D printing and other "Industry 4.0 technologies" could assist in addressing Australia's recent lacklustre productivity.

"Although 3D printing is potentially highly disruptive to conventional processes and supply chains, it is still a nascent technology with applications still largely confined to the automotive, aerospace and medical sectors. Rapid growth is expected over the next decade as more opportunities emerge and innovation in this technology brings it closer to the mass market," the Citi report says.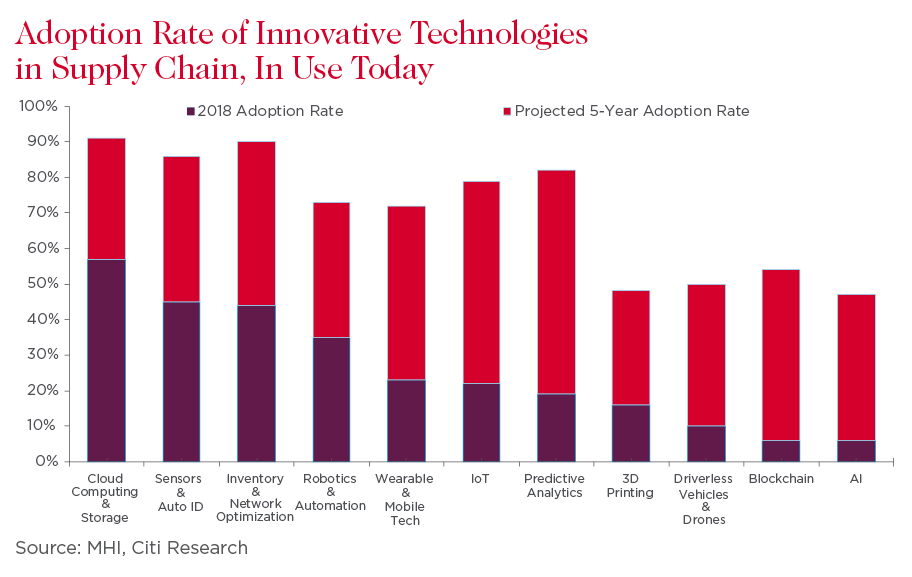 After conceiving the idea in 1994 when doing his PhD in Medicine at the UNSW, Dr Ribeiro says Inventia got off the ground in 2012 with co-founders Dr Aidan O'Mahony, Peter Arthur, Dr Cameron Ferris and Philippe Perzi, aiming to develop and sell 3D bioprinters, plus the accessories, or "kits", to use them.

In 2017, Blackbird provided the first external capital injection before a further funding round last year that took total cash raised to $11.6m. "Over the next few decades we'll witness an almighty collision of biology, computer science and engineering," Airtree partner James Cameron wrote in a December Medium blog on healthtech that referenced Inventia's potential.

Dr Ribeiro says the potential for 3D printing is massive, and we will see the technology one day print footpaths and buildings. Likewise, the Citi report predicts that rising demand for customised products made quickly and enhanced digital capabilities will see 3D printing involved in the fabrication of things like chairs, shoes and couches, as factories shift online and production occurs closer to end users.

"Multiple studies believe additive manufacturing (ie 3D printing) will be a primary enabler of a more circular economy, given its ability to help companies and customers to print products on demand using fewer resources," Citi says.

But Dr Ribeiro says the key is approaching problems and opportunities in a "totally different way" and "transforming everything", rather than just digitising past practices. He points to how Inventia's technology has taken years to evolve because Rastrum combines the engineering of the software and hardware; the cell biology to print cells; and the chemistry to support the cells and keep them alive. He says that while competing technologies exist, "no one has done anything like what we've done".

"If you're going to treat someone you have to test whether the drug can penetrate deep into a solid tumour and this is where Rastrum can play a pivotal role," says Dr Ribeiro, a trained Agricultural Engineer as well as a Doctor in Medicine (oncology).

"To take a drug from phase one trial to the next phase is extremely expensive.

"But with Rastrum you can develop a process to test lots of drugs early in the process to see which ones are really going to work in humans – not just mice. It is very important that the pharmaceutical industry makes sure that drugs fail early rather than go all the way down the very costly and time consuming path of further development to only find out that the drugs don't work in humans."

Amid heightened debate about the need to reduce red tape and regulation, Dr Ribeiro says Australia is a relatively desirable place to operate and it was easy to attract foreign skilled workers to live in a city like Sydney. However, he adds that what Australia does lack is a large pool of entrepreneurs who are assisting and mentoring the future generations of founders, potentially stifling business growth and innovation.

"Today it's very easy to create a company, especially in Australia," he says, noting the rise of the internet and globalisation that have opened up communication, technology and different markets.

"And the bureaucracy here is much less than I've seen in other countries. I think people complain about Australia, but I think they have no idea what it's like in other places. The ease of business in Australia is pretty good compared to other countries."