PODCAST: Has the housing market bottomed?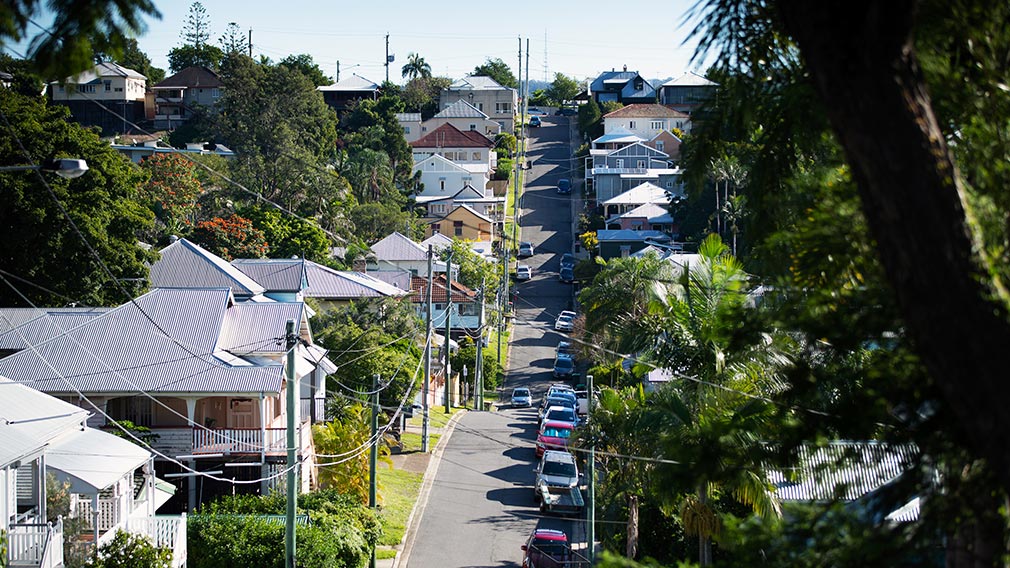 For the property market, it's hard to recall a time in recent years when the next few months meant so much.

After falling since late 2017, national dwelling values last month registered their smallest month-on-month slide since March 2018, easing 0.2 per cent, according to CoreLogic. Sydney and Melbourne, the two largest property markets that enjoyed the biggest run-up in prices from 2012 to 2017, even experienced small rises on the prior month.

Feeding into the improving mood, auction clearance rates have strengthened in recent weeks, Sydney rising to levels not seen since early 2017, according to Westpac Economics.

In the wake of what economists claim has been the biggest peak-to-trough national decline ever recorded, property buyers and sellers, economists, companies and policymakers are all wondering the same thing given the housing market's importance to the economy: is the worst over?

"I think there are some pretty clear signals that we have stabilised in the key Sydney and Melbourne markets and that's probably enough to stabilise national prices," Westpac senior economist Matthew Hassan says in a podcast.


"The main caveat here is that we still have very weak turnover so it's still a very thin market…whether we're at the bottom and at the start of an up cycle I think is a bit more open to debate."

In recent months, there's been no shortage of reasons not to be more upbeat.

The federal election is in the rear-view mirror with the incumbent Coalition government returned to power, the Reserve Bank cut official interest rates twice in consecutive months and the banking regulator eased loan serviceability guidance for banks following the fall in the cash rate to a record low 1 per cent. In addition, affordability has been supported by the fall in prices since the peak, Sydney down 14.9 per cent and Melbourne off 10.9 per cent.

And that's nothing on Darwin's eyewatering peak to trough decline of 30.1 per cent and Perth's 19.8 per cent, Corelogic's monthly price data revealed this month.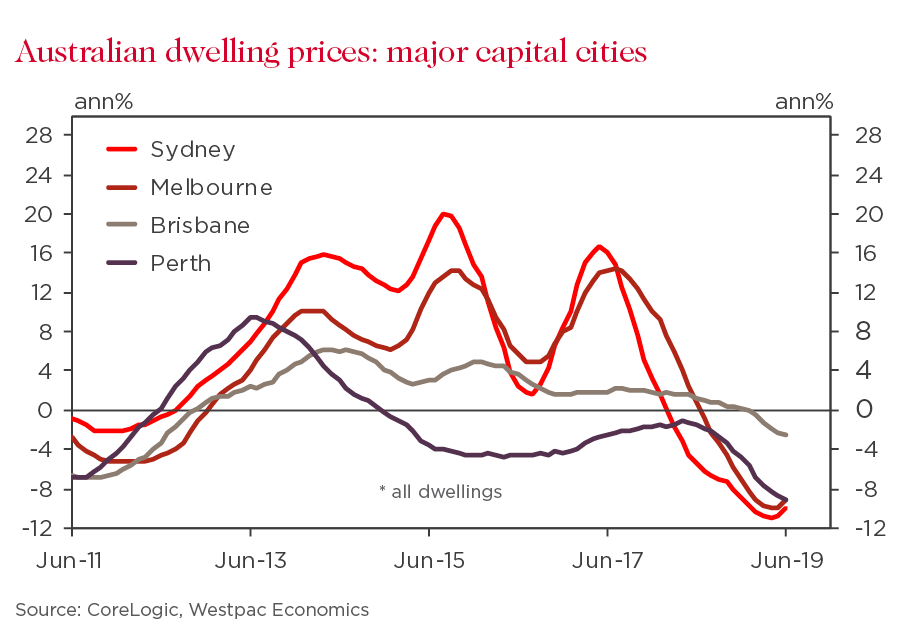 This week, the housing-related components in Westpac's monthly consumer sentiment survey with The Melbourne Institute were bright spots in an otherwise bleak reading into how people are feeling. Hassan says the time to buy a dwelling index jumped to "above trend" territory for the first time in four and a half years, helped by improved affordability, while the house price expectations index posted another "robust" rise to the highest level since May last year.

However, there's a few factors containing excitement levels: household debt levels remain high, wages growth is low and the regulatory environment continues to shift.

Emphasising the importance of data out in the next few months, this week's official housing finance numbers for May were on the soft side, the value of owner occupier and investor loans down 1.7 per cent and 2.7 per cent, respectively, on the prior month.

"Optimism has returned to housing, following the election, RBA cuts and APRA easing. As such we expect loans and prices to stabilise this year, with the worst of the decline likely now behind us," UBS economist George Tharenou says in a report today.

"However, given ongoing changes to the HEM (Household Expenditure Measure) benchmark, the roll out of Comprehensive Credit Reporting, and potential debt-to-income limits, we don't expect a sharp reflation of housing in the near-term."

Don't miss
By Ben Young
Head of Fraud and Financial Crime Insights