Start-up gives paper receipts the Slyp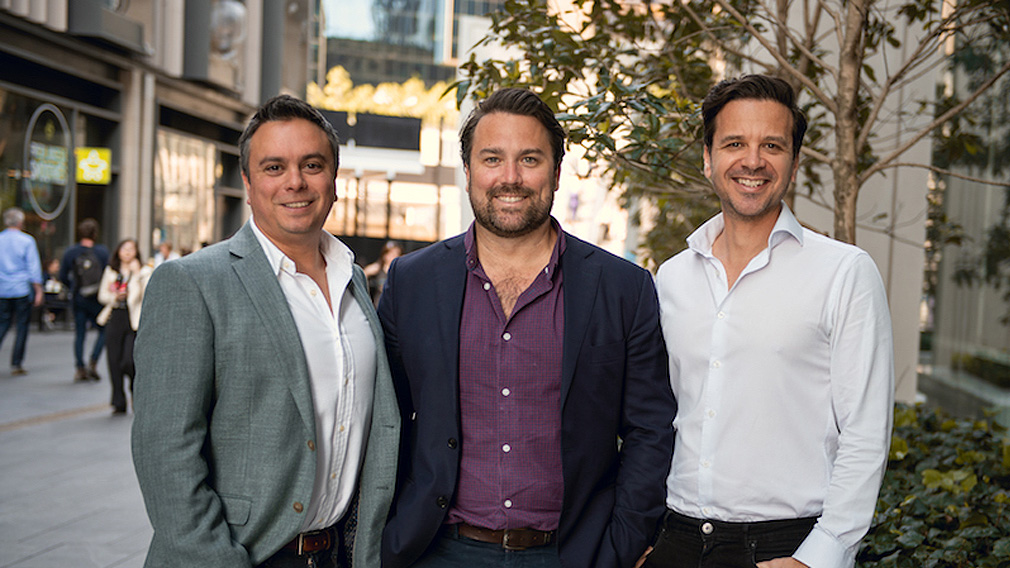 A simple trip to the hardware store for Paul Weingarth became anything but when an everyday frustration turned into opportunity.

"(Being) super passionate about customer experience, I thought, 'this is madness'," the former PayPal executive says of being told to take a photo of a paper receipt with fading ink and email it to himself.

"It's insane that you can tap a card – or even your ring or watch – to make a payment, but you still get handed a centuries old paper receipt."

A few years on, Mr Weingarth today unveiled that the fintech spurred by the experience, Slyp, has raised $2 million in a seed funding round led by NAB Ventures and including Westpac-backed Reinventure. It marks a busy month for Slyp, which delivers an interactive "smart receipt" inside customers' mobile banking apps, after last week changing its name from Ping Data.

While digital receipts are not new – Apple stores began sending e-receipts as early as 2005 – Slyp doesn't require customers to provide an email address or mobile number. It automatically matches the payment data with the customer's bank card.

The receipts also have interactive features such as the ability to click to an item's online store to find its user manual or make additional purchases, Uber-style ratings enabling merchants to monitor staff performance and access to loyalty programs. The cost for Slyp's smart receipts will be co-shared by participating banks and merchants.

"We actually wanted to bring receipt data to life and give the receipt a heart-beat, make it intuitive, interactive, make it something that takes the end of the transaction and reimagines it into the start of a relationship," Mr Weingarth said.

Slyp, co-founded last year by fellow former PayPal colleague Spiro Rokos and ex-ANZ digital technology executive Mike Boyd, is also tackling a major environmental problem.

In Australia, tens of thousands of kilometres of receipts are printed each day, made from thousands of trees, according to Slyp. Despite the growth of online shopping, the problem globally is even larger. Around 70 per cent go straight in the bin, and most receipts are unable to be recycled as they are coated in toxins.

Mr Weingarth said the seed funding, which adds to an initial private raising of around $780,000 last year, will get Slyp through to execution, ahead of a potential further substantial capital raising early next year.

He said NAB will be the first bank to integrate Slyp's technology into its banking app, likely next year, before potentially rolling it out to other banks, including Westpac. A number of "large, national" merchants are already on board for launch.

"There are many pieces of infrastructure to be solved to enable the data economy and one of those is connectivity of data across different domains," said Reinventure's Danny Gilligan. "(And) what Slyp does is solve a really interesting problem in connecting point of sale data at a receipt level to consumer wallet data which makes it much more useful and provides a great experience."

Mr Gilligan conceded the major merchants may initially be slow to adopt the technology, but he believes take-up will swiftly accelerate when people see it in action and bank customers demand it. He also said competition to first mover Slyp is unlikely to heat up.

"Our vision is to be completely ubiquitous," Mr Weingarth said, adding that Slyp is "agnostic" in terms of bank, merchant or POS provider to "create shared value across the ecosystem".

While Mr Weingarth said the focus was on the Australian market, partnerships were already being formed with "large, bluechip, global players" ahead of global expansion as early as 2020.

"We've got pretty audacious, bold plans and we're just not going to stop…no one is winning from paper receipts," he said.