Not-for-profits fire up innovation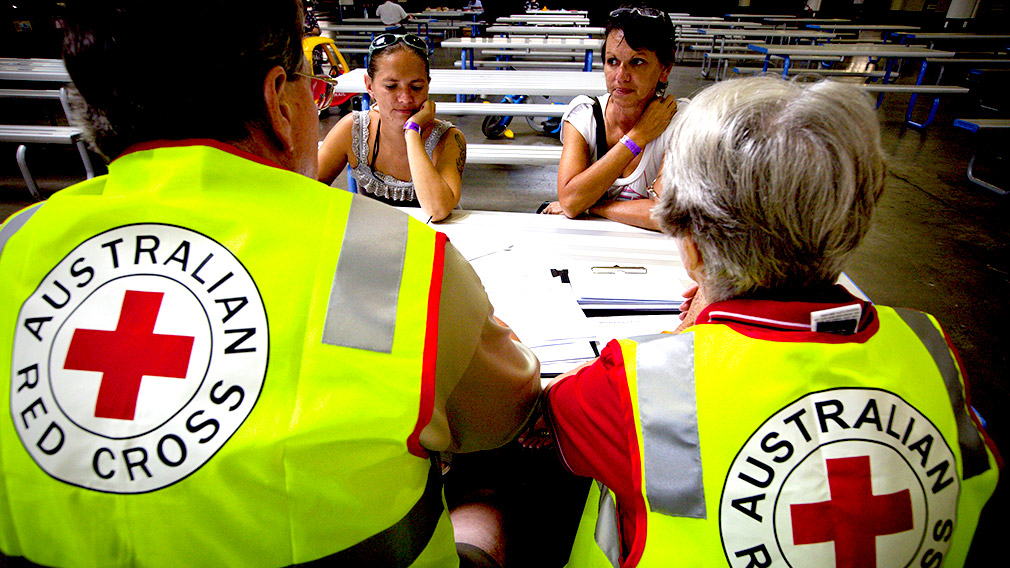 Not-for-profits are increasingly prioritising innovation to offset strong competition and find new ways to solve the nation's social and environmental challenges, according to a new study.

The GiveEasy NFP Innovation Index 2018, released today, reveals an average innovation score for Australia's NFPs of 66, up from 57.7 three years ago.

The survey of 1000 employees from charities, not-for-profits, schools, clubs and social enterprises measures a range of innovation indicators, including internal collaboration, technology, culture, speed of response and adaptability to change. Technology stood out, while employee rewards and recognition lagged.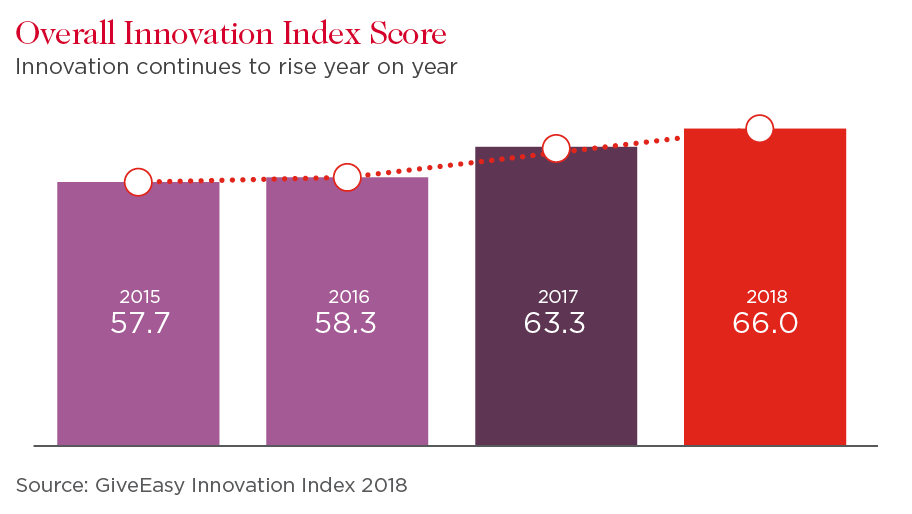 Jeremy Tobias, the chief executive of digital giving provider GiveEasy, said despite the overall improvement, the "unbelievably competitive" landscape – both for fundraising and for service delivery – made innovation increasingly important for Australia's more than 60,000 NFPs.

"It can range from doing something unbelievably small to game-changing Uber-style innovation," he said, noting it could be congratulating someone for trying something new and failing, through to Oxfam's use of urine from toilets to generate electricity in Africa.

"What we are encouraging NFPs is 'if you haven't started, start the journey now, albeit small'."

According to the index, Australia's three most innovative NFPs are Burn Bright, which provides student leadership development and camps, the Cure Brain Cancer Foundation, and Culture At Work, which is trying to inspire future generations of creative thinkers by bringing together art and science. A separate ranking of the top 10 as voted by peers ranked Thankyou, Australian Red Cross and The Fred Hollows Foundation as the top three innovators in the sector.

Cure Brain Cancer Foundation CEO Michelle Stewart said the organisation innovated out of necessity, because brain cancer kills more children than any other disease and more adults under 40 than any other cancer and these statistics hadn't changed in 30 years.

"We believe we have no choice but to be as innovative as possible in everything we do," she said.

Internally, the Cure Brain Cancer Foundation has launched "The Blueprint Project" to asses all its systems, websites and processes and is asking staff to think about "wouldn't it be great if?", which they put down how things could be done. Another initiative was encouraging innovation alongside organisations it works with by providing new ways of funding.

"We are constantly reviewing our processes to make sure we are as efficient as possible because we are in a very limited resource constrained environment," Ms Stewart said.

The NFP Innovation Index – which is supported by Westpac, The Australian Graduate School of Management and eWAY – outlined some of the barriers to innovation, including inadequate funding, high implementation costs, regulations and compliance, and lack of necessary knowledge or skills.

Mr Tobias said NFPs were looking for alternative ways to raise funds rather other than direct mail, while for service delivery "they're having to be faster and nimbler to actually get their services out to the public".

The report also outlined some tips for NPF innovation.

One is to interview external people and empathise with them to try to understand their perspective and ideas; another tip is to frame problems as an opportunity to innovate, not a problem to solve. "This will get your team to think positively and creatively," the report stated.

NFPs should also pursue unconstrained ideas. "In innovation, ideation is not about coming up with the 'right idea'. It's about encouraging your team to come up with many different ideas. Start brainstorming sessions with what's possible, not what's probable."