BILL'S BITES: Aussie, US rates diverge
A year ago, Westpac Economics' outlook for the Reserve Bank cash rate was well out of the market.

A weakening housing market and constraints on consumers' income growth led us to the view that rates would remain on hold at 1.5 per cent in 2018 and 2019, compared to the markets' expectation of around 75 basis points of tightening by the end of 2019.

Today, expectations have largely converged – Westpac and the market see around a 50 per cent chance of a rate hike by the end of 2019.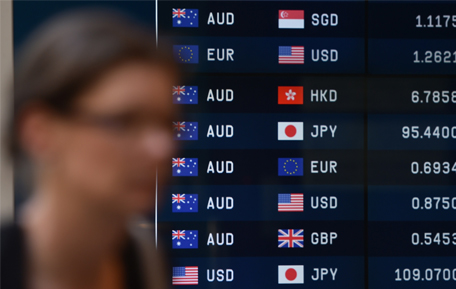 In contrast, our forecasts for the US Federal Funds rate have been consistently above market expectations and see a peaking of 2.625 per cent in mid–2019, well below the peaks in previous hiking cycles.

But this week, we took the view that we needed to be even more bold with these forecasts and added in an additional December hike of 25 basis points, indicating a peak rate of 2.875 per cent by June 2019.

Given our RBA outlook, the spread between the local cash rate and the US Federal funds rate would reach an unprecedented minus 137.5 basis points by June next year, putting downward pressure on the Australian dollar.


This material contains general commentary, and market colour. This material does not constitute investment advice. This information has been prepared without taking account of your objectives, financial situation or needs. We recommend that you seek your own independent legal or financial advice before proceeding with any investment decision. Whilst every effort has been taken to ensure that the assumptions on which the forecasts are based are reasonable, the forecasts may be affected by incorrect assumptions or by known or unknown risks and uncertainties. The ultimate outcomes may differ substantially from these forecasts. Except where contrary to law, Westpac and its related entities intend by this notice to exclude liability for this information.