PODCAST: Talking tech at Vogue Codes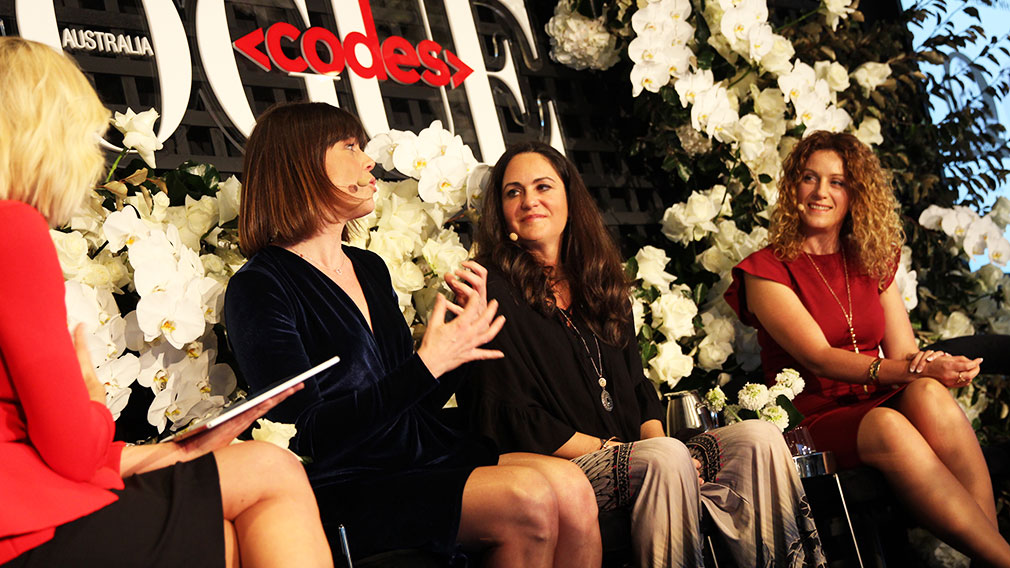 Gendered decisions affecting the liveability of cities, "human APIs" and tips for battling the "imposter syndrome".

These were just a few of the topics covered by a panel of women working in technology at today's third annual Vogue Codes Summit at Sydney's Barangaroo, recorded by Westpac Wire.




The session was part of a packed program across multiple days in Sydney and Melbourne this month that attracted more than 2200 attendees. It's the brainchild of Vogue Australia's editor in chief Edwina McCann in a bid to encourage more women to consider careers in science, technology, engineering and maths, fields in which women only make up 16 per cent of roles.

Speaking on the panel, urban designer and social entrepreneur Lucinda Hartley hinted that cities would become more socially sustainable only when more women were involved in urban design decisions.

"In cities like Melbourne, which has been held up on the world stage as being the most liveable in the world seven years running… some statistics say 50 per cent of women don't feel safe at night," says Hartley, who last year launched her latest start-up Neighbourlytics, which uses social data to help create more sustainable neighbourhoods.

"Decisions made when designing cities – where public transport goes, where your housing goes, where the parks are, where it's light, where it's dark – those decisions are largely still made by men."

Another panellist Roisin Parkes, the chief technology officer of online Australian marketplace Gumtree, says while mentorship was an important support mechanism for women working in technology, sponsorship was equally if not more important.

"A sponsor has more skin in the game. Sponsorship is having a person in a meeting room that you're not in, speaking on your behalf. It's the person who gets your next job, your next role, your next project, whereas mentorship is kind of private - it's between you and your mentor," says Parkes, who recently set up a group aiming to increase the ratio of women in CEO and CTO roles to a level reflective of the broader population of females in technology in Australia.

After discussing the recent news that IBM has created a computer that has successfully debated humans, chief executive of accelerator Muru-D, Julie Trell, hints that women may have an edge in future-proofing themselves against the rise of robotics in the workplace.

"It's about empathy," says Trell, who is also country lead of SheEO, a global initiative that aims to transform how female entrepreneurs are financed.

"My biggest fear is the loss or the lack of empathy, or a new empathy that might be created. I think empathy in all kinds of technology – and building, designing, working, managing, playing, talking – empathy is key to success."

Westpac is a principal sponsor of Vogue Codes.