Snowy Hydro's chief executive Paul Broad is already turning his sights to future iterations of Snowy 2.0 despite the $4.8 billion project yet to be officially green lighted, arguing more pumped hydro was the only way to become a fully decarbonised economy.

"The move to decarbonise the economy is on. There are 4000-odd megawatts of renewables coming in to market between now and 2020," he told a Committee for Economic Development of Australia event today.

"(But) you're probably going to need two or three of these to meet demand."

Mr Broad was referring to the need for more "dispatchable" energy sources, like pumped hydro to come from Snowy 2.0, to underpin stability and reliability of an energy market that will have more intermittent renewable energy generation – such as wind and solar.

"We see a world where you can duplicate (Snowy) 2.0, you can go 3.0 alongside it and possibly 4.0, so you can probably get 6000 megawatts out of it. Without pumped hydro or hydro storage of some form, it can't happen. The lights don't stay on."

He said Snowy 2.0 – projected to cost up to $4.8 billion, around half of which will funded from internal resources – was "on track" to get a final investment decision in December, enabling early works in the same month following a "complex, detailed and multifaceted" environmental impact statement process. First power is expected from late 2024.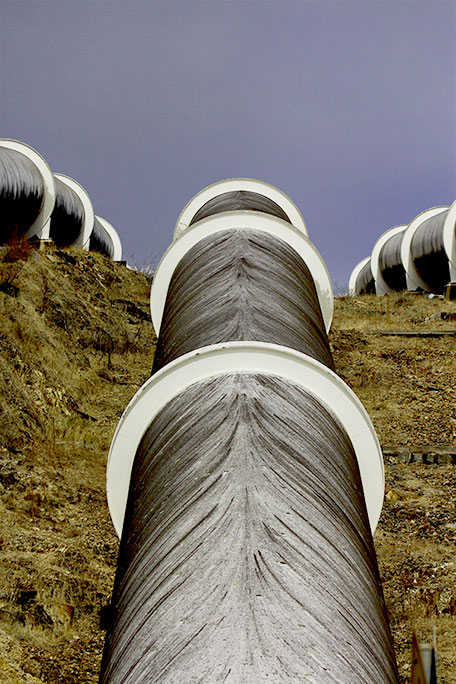 He told the event, which was hosted by chief executive of Westpac's institutional bank Lyn Cobley, that Snowy 2.0 had the potential to supercharge existing energy generation by up to 2000 megawatts and, at full capacity, will provide large-scale storage capabilities of approximately 350,000 megawatt hours.

Pumped hydro acts like a giant battery by absorbing, storing and dispatching energy when it's needed. The water used to generate energy is pumped back up to an upper reservoir where it is stored and, when energy is needed, used again to generate and dispatch electricity within minutes.

"When there is excess supply you pump. When there is shortage of supply – that is, high demand – you generate," Mr Broad said.

Echoing the views of several business leaders earlier this week, Mr Broad said he was keen to move beyond the debate about the National Energy Guarantee, a policy the government is seeking to finalise ahead of the Council of Australian Governments energy council in August

"The energy sector needs certainty, which is a cornerstone of rational investment," Mr Broad said.

Under the current design of the NEG, energy producers must meet two sets of obligations – one relating to emissions intensity, designed to enable Australia to meet its international commitment to cut emissions by 26 to 28 per cent on 2005 levels by 2030; the other reliability, which will require retailers to buy a minimum percentage of their energy from dispatchable sources to meet the real-time demands of the grid.

A point of contention has been whether extra base-load power would be brought in as an "add-on" energy policy to the NEG, through either new coal fired plants or gas.

At a recent Senate Estimates committee meeting, Mr Broad, who joined Snowy Hydro in 2013 after a career at electricity and water majors including Energy Australia, said coal, gas and batteries could not compete with renewable energy with pumped hydro back-up.

Mr Broad said modelling showed that Snowy 2.0, which is 100 per cent owned by the Commonwealth, will put downward pressure on future energy prices "in the order of 10 per cent", and wholesale energy costs will be lower with Snowy 2.0 in the market than without.

Snowy Hydro is a client of Westpac Institutional Bank.