Consumer sentiment: why so (relatively) glum?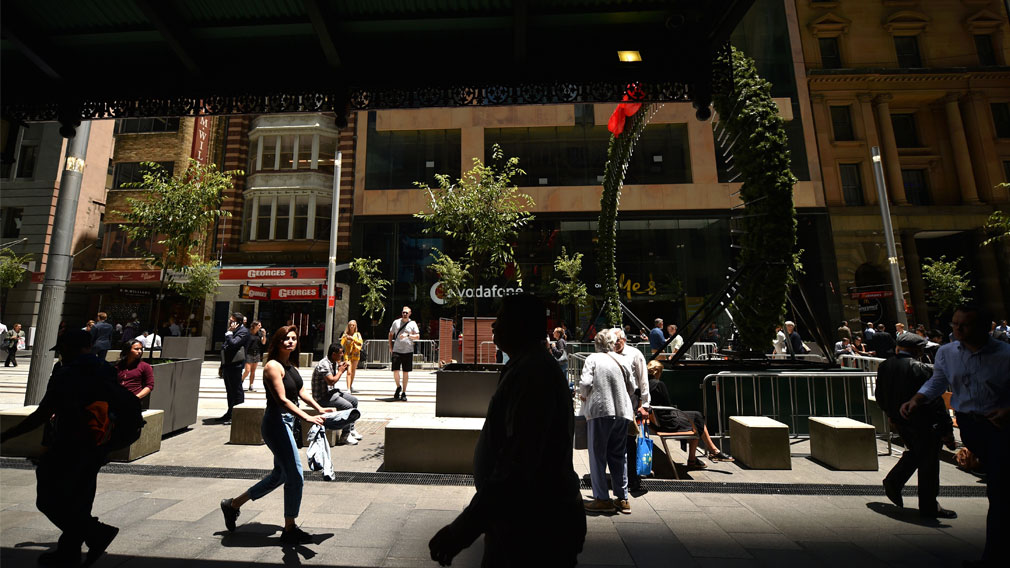 Across Europe, home to some of the world's top tourist destinations but also a lingering debt hangover from the global financial crisis, people in most countries are apparently more upbeat than in Australia.

Only in Greece, which has on multiple occasions in the past decade been on the brink of default, is consumer sentiment below Australia, research shows. Closer to home, sentiment is at 20-year highs in China, while consumers in the US and Japan are also feeling more sprightly than Australians.

"To the extent that there is a global consumer cycle, it may also be passing us by," Westpac senior economist Matthew Hassan said.

According to research from Westpac's economics team, a "striking" picture has emerged whereby Australia is among a small group of countries where consumer sentiment has failed to move into "robust positive territory" in the past 12 months.

Specifically, the Westpac–Melbourne Institute Consumer Sentiment Index has eased to 102.4 on the back of the sell-off in the sharemarket and renewed concerns about the economy, albeit still holding above the 100 point level that indicates optimists outweigh pessimists. Equivalent sentiment indices sit at 107.5 in Japan, 115.3 in the US, 121.4 in Europe and 125.2 in China, a 20-plus year high.

Of the 19 countries and continents analysed, only Malaysia and Mexico are showing equivalent consumer sentiment index results below 100. And if Europe is probed more deeply by individual countries, only Greece is showing sentiment below 100 while all other countries are tracking comfortably above 105.

Overall, Westpac's "global consumer sentiment" index, covering 90 per cent of global gross domestic product is tracking at 18 year highs.

"The comparison highlights just how 'out of sorts' the Australian consumer is," Mr Hassan said.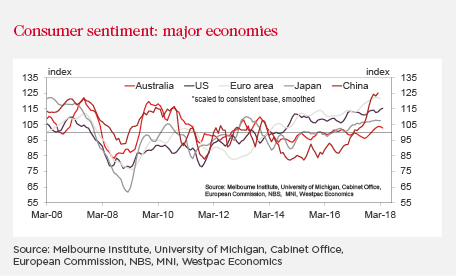 The analysis backs up previous research that has shown Australians can be glummer than peers abroad despite more than 25 years of continuous economic growth, rich natural resources, and desirable weather and lifestyles. In a 2012 speech, former Reserve Bank Governor Glenn Stevens noted the "unrelentingly gloomy" public discussion in Australia, notwithstanding that many objective observers from abroad would view the nation's glass as "at least half full".

"Numerous foreign visitors to the Reserve Bank have remarked on the surprising extent of this pessimism," he remarked at the time.

Mr Hassan said while perfectly comparing sentiment indicators was difficult, it appeared Australians' relatively downbeat views on their personal finances and job expectations was taking a toll.

Another explanation may be Australia's different point in the "cycle" to other nations.

Whereas the US and Europe have in recent years been recovering from recessions post the GFC, Australia's economy – which continued to expand following the crisis on the back of China's stimulus program and government spending programs – has more cooled, suggesting a divergence from the expansion stage of the cycle for the global economy. GDP, for example, last year eased to 2.4 per cent, while the housing market has been slowing and last year's rapid job growth cooling at a time of high household debt levels.

In a report last week, Macquarie strategists noted that several signals pointed to the global cycle being at "a late stage bull market in equities and a global growth backdrop on the mend".

"We certainly think that global conditions bear watching closely," they wrote. "The expected length of the cycle has not yet been reduced (i.e. that we are not expecting a slowdown to emerge any quicker than previously forecast – late 2019 into 2020) but neither have we seen anything that would extend the current cycle."

For Australia, views on the path ahead are mixed ahead of next month's federal budget, an historically notable event for consumer and business sentiment.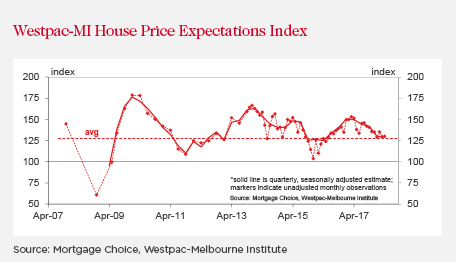 Westpac Economics' "Red Book" shows that consumers' views on the housing market have been little changed in the past three months, forecasting a "modest correction" ahead. Also, consumers' sense of job insecurity rose 2.3 per cent in the three months to April, meaning more consumers expect unemployment to rise in the year ahead. Morgan Stanley's local economics and strategy team yesterday however said its "forward looking housing model" was holding at historical lows amid tightening credit, weak sentiment and high levels of supply.

Mr Hassan said consumers' expectations for unemployment and housing will be critical going forward given the risk of a further slowing in jobs growth and correcting house prices.

How people are feeling is also important for the budget and RBA, particularly the latter given the central bank's forecasts of 3 per cent-plus GDP growth this year partly rely on a lift in consumer spending. Mr Hassan said greater spending would likely require sentiment to lift into the 105-110 point range and be sustained there.

"That's clearly not happening and looks unlikely due to a range of headwinds. Recent shifts in RBA rhetoric suggest they are less wedded to the 3.25 per cent view (reverting to growth increasing to above trend). We suspect they are laying the basis for paring back their consumer and growth views," he said.