The changing face of Chinese NY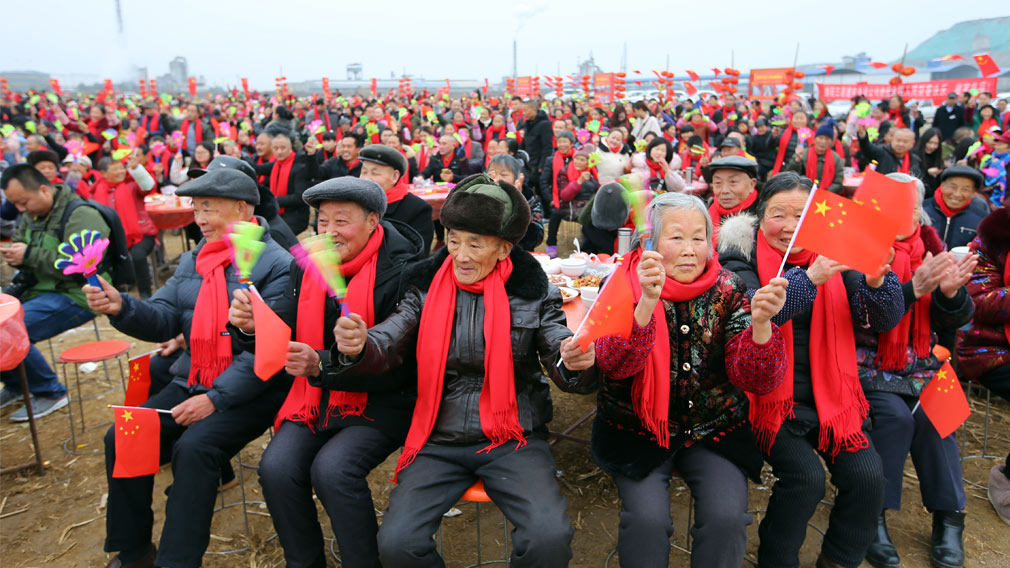 The Year of the Dog arrived later than most and not long before The National People's Congress, China's annual parliament meeting beginning on March 5 in the Great Hall of the People. It's here that China's leader Xi Jinping will be given his second term with his third top hat, that of President, and announce his vice-president.

Ahead of the close of the lunar festivities with the Lantern Festival on March 2, the party at the weekend revealed it would remove the two-term presidential limit, opening the way for Xi to stay on beyond 2023.

As a long-time observer of Chinese politics and culture, this was a major development. Perhaps fittingly, it aligns with one of the traits experts say are expected from the Year of the Dog, which ended the Year of the Rooster. That's because it's not just Year of the Dog, but the Year of the Earth Dog, part of a 60-year cycle where as well as the 12 zodiac animals, five elements – fire, water, metal, wood and earth - play a part.

The Earth Dog, a very grounded, calm version of man's best friend, suggests more stability than the last couple of years, experts say. The earth element also suggests environmental awareness, something that is growing in China and has ramifications for Australia in terms of commodities consumption. Of note for Australian homeowners, among the very best portents of the Dog year is real estate.

On the ground, the festivities are also changing.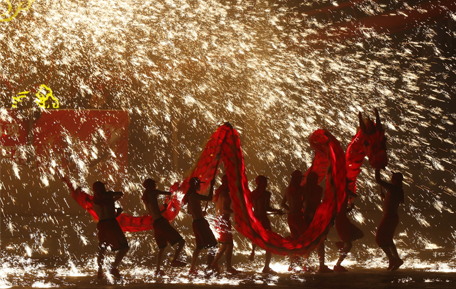 From 2009 to 2013 when I lived in Beijing, Chinese (or lunar) New Year sometime in January or February – a celebration widely known as chunjie, or spring festival – was approached with excitement or fear if you were staying in the city.

Much of this depended on your views on firecrackers.

For more than two weeks, they're let off non-stop in glorious, almost anarchic hours-long displays – sometimes with the spectacular addition of softly falling snow – despite there only being three official fireworks nights: New Year's eve, day five and the final night of the 15-day festival. It wasn't just the authorities letting them off, but everyone in the city who'd bought them from stalls hidden by the mountains of orange and yellow boxes of all shapes and sizes that would spring up on every second street corner.

That's all changed with fireworks mostly banned in Beijing and many other cities, ending some of the fun.

Many expats also hated the freaky, city-wide shut down. Many restaurants, hole in the wall steamed dumpling and donkey burger outlets (a late night favourite), and retailers were shuttered as the world's largest annual human migration takes place. People swamp train stations, airports and roads to head home from Beijing, a migrant town that has grown so big that its population exceeds Australia's.

That's what chunjie was traditionally all about: returning to family home towns and villages, and swapping money filled hongbao (red envelopes) with friends and family. But for China's burgeoning middle class, it's now also about international travel. Bangkok, where I live, is quite literally full of Chinese. I've spoken to several people in coffee shops in the past week and they all came from somewhere in China.

For Australia, where the Chinese are now our biggest tourist cohort, it's also a bonanza with a range of events in Melbourne and Sydney.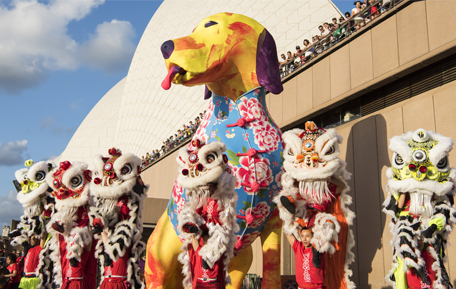 Between 140,000 and 250,000 Chinese visitors were tipped to visit Australia during this year's Chinese New Year Festival, according to The Australia China Business Council, which recently forecast annual inbound tourists from China to more than double to 3.3 million by 2026.

The ACBC also notes that Sydney holds one of the largest Chinese New Year festivals outside Asia and that Australian businesses should "recognise the marketing opportunity" of the festival. It adds people born in the Year of the Dog possess traits like honesty, friendliness, loyalty and a sense of responsibility, labelled "salient lessons for managing the bilateral relationship".

While China is Australia's largest trading partner, opportunities appear to only be increasing. China now provides about one-third of all students in the $26 billion a year international education market, the single largest export after resources. Listed Australian and New Zealand companies such as Blackmores and a2 Milk are tapping into strong demand from Chinese consumers for local dairy, health and wellbeing products.

As the Year of the Dog gets underway, China's economy is expected to slow a touch to around 6.3 per cent GDP growth.

That may be slower than last year's 6.9 per cent during the reign of the Rooster, but still strong expansion that bodes well for Australia.
The views expressed are those of the author and do not necessarily reflect those of the Westpac Group. This article is general commentary and it is not intended as financial advice and should not be relied upon as such.