Background checking platform eyes banking push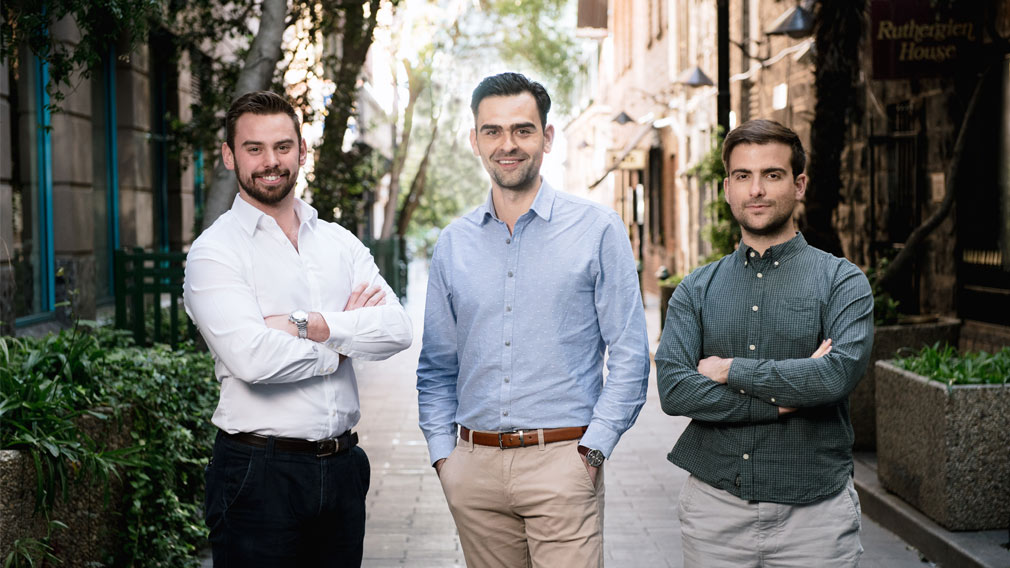 Like many university students before him, Nathan Merzvinskis worked on the side to help pay the bills.

But unlike others, it was his part-time job managing a sports centre at his old high school – rather than his degree – that spawned the idea that's just been valued as a multi-million dollar business.

"While we were studying at university we all had jobs that required us to keep various accreditations and licenses up to date, but these documents were only ever issued to us as a hard copy card or certificate that would get lost or filed away in our drawers," Merzvinskis says, recalling his days at Monash University with the co-founders of Melbourne-based background screening and verification platform Everproof.

"Then we started to see the countless friction points and risk exposure our employers had when they were trying to monitor this information through excel spreadsheets etc. That's when we decided to build a digital solution."

Ahead of its growth plans in the financial services space, Everproof this month raised $1.5 million in a funding round led by Westpac-backed venture capital firm Reinventure and Allectus Capital, an incumbent investor in the business.

The deal marks Reinventure's latest out of its second $50m fund, alongside the likes of its investment in Brickx. Everproof plans to spend the funding on expanding its product offering, and screening and verification capability, to support growth in new industries.

"In a relatively short amount of time they've been able to prove a clear market value proposition in one of the most sensitive and highly regulated spaces, which is working with children," says Reinventure general partner Kara Frederick, who labels the platform potentially "very disruptive".

"They have revenue and among the highest revenue and traction of any business we've invested in at this stage."

Since launching in 2016, Everproof has grown to around 35,000 individual users across more than 1000 organisations in sport and recreation, schools, local governments and healthcare. Another 50,000 users are being on boarded through a deal with Cricket Australia, which sits alongside other major clients including Swimming Victoria and The Australian Childhood Foundation. The business – a software as a service, or SaaS, platform that stores data in the cloud – generates revenue from companies and is free to individuals who can use their continuously verified profiles across organisations. For employers, Everproof's continuous verification of employees reduces risks, adds Merzvinskis, the company's chief executive officer. He declined to provide financials, but noted revenue grew 480 per cent last calendar year.

"At the moment, there's many disparate verification systems within industry and that comes back to the fact that it's very transactional. Organisations will do a once off screen but that data is not being used for any purpose other than that initial point of entry screening," he says.

"By making the data reusable and enabling multiple third parties to benefit from the same data sources, there's many different benefits that can arise from that over time. For example it removes unnecessary cost duplication, it mitigates that long-tail risk of employment and then ultimately, if there are still bad apples out there, once you get this trusted framework in place it reduces the chances of them being able to move around in industries unnoticed."

Merzvinskis sees large opportunities in the financial services sector as the incoming "Open Banking" regime leads to greater collaboration across institutions and following reforms to the disclosure of financial advisers' employment history and education. Everproof is also eyeing other heavily regulated industries and offshore growth in the US, UK, Singapore and Europe in coming years following a likely new "Series-A" funding round in around 18 months.

Ms Frederick, who has joined Everproof's board, says Reinventure was attracted to the potential growth and the founding team, which includes sales director Hugh Krantz and chief technology officer Andreas Limberopoulos. She sees there's a clear "network effect" as more people and organisations use Everproof, generating improving outcomes for all users.

"According to IDC, the global market for digital identity verification is tens of billions of dollars. The financial services sector is leading this demand and Australia is among the fastest-growing regions," she says.