AGM: 'Reputation rebuild banks' biggest challenge'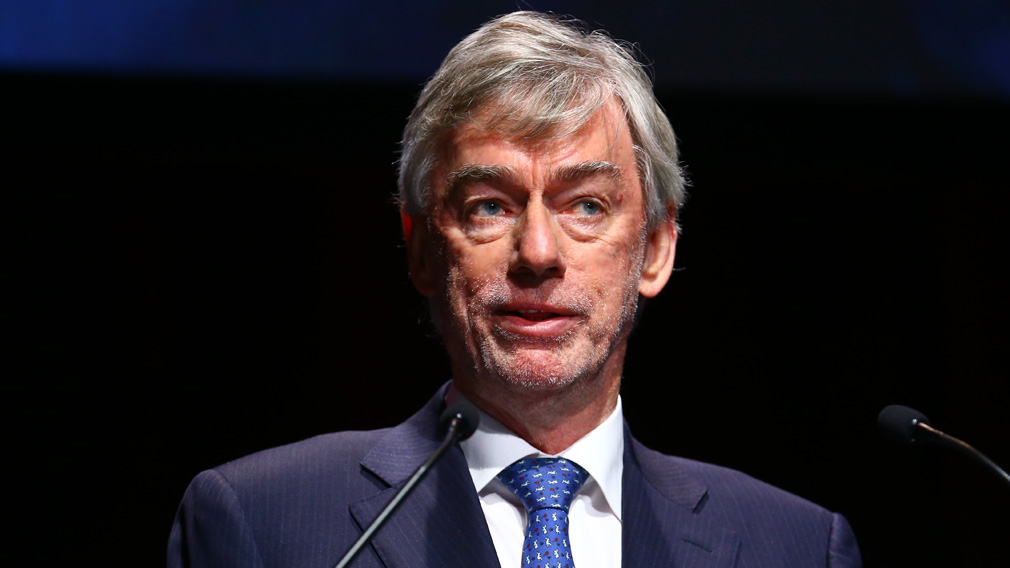 Westpac chairman Lindsay Maxsted has vowed to keep up efforts to have the newly installed bank tax removed as he labelled reputation the "biggest challenge" at the start of the group's third century of operations.

A week after the government announced a Royal Commission into banks, insurers, financial services providers and superannuation funds, Mr Maxsted said that while the outlook for the economy and asset quality remained sound, rebuilding trust was a clear challenge.

"As we begin our third century, our biggest challenge lies in rebuilding our reputation across the communities in which we operate," he told shareholders at today's annual general meeting in Sydney, adding this was why the bank's service revolution strategy was so important.

"If we are to continue to prosper we must ensure the needs of customers and communities are the priority and we must actively demonstrate the value we bring to society and the value we bring to customers every day."


Mr Maxsted said despite arguing a Royal Commission or other further inquiries were unwarranted, Westpac and the other major banks decided it was in the national interest to end "political uncertainty and speculation". "In this context, it is our hope that, ultimately, the newly announced Royal Commission will play a role in restoring trust, respect and confidence in Australia's already strong financial system," he said.

Providing further insight into the impact of the new bank tax, Mr Maxsted said the 6 basis point levy on certain liabilities that applied from July 1 had reduced post-tax cash earnings by $66 million in the 2017 financial year, or around 2 cents per share. Mr Maxsted noted that this year the cost of the levy had not been passed on to customers, suppliers or employees.

He said while no decision had been made about how to deal with the estimated $284m cost of the levy in financial year 2018, the fact it only applied to five Australian banks – and no global lenders – was disappointing and "clearly not in Australia's best interests".

"We will continue to work on your behalf for the removal of this highly inefficient and distortive tax," he said.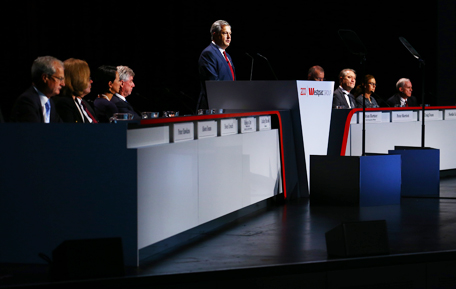 In financial year 2017, Westpac declared a final fully franked final dividend of 94 cents per share – being paid on December 22 – as cash profit rose 3 per cent. Mr Maxsted said that the bank's strong capital position allowed the dividend to be held flat.

After Westpac this year celebrated its 200th year, Westpac chief executive officer Brian Hartzer said his belief that the service strategy was the right one "for the times" had been reinforced amid "substantial change" across the industry and economy more broadly. The strategy is centred on transforming the company through service culture, using technology and data to improve efficiency customers' experience, and consolidating and modernising technology platforms to fuel innovation and cut costs.

"Despite the challenges we faced, I'm proud of our team and what we have delivered for you and the future value of your investment in Westpac….we enter our third century in great shape," he said.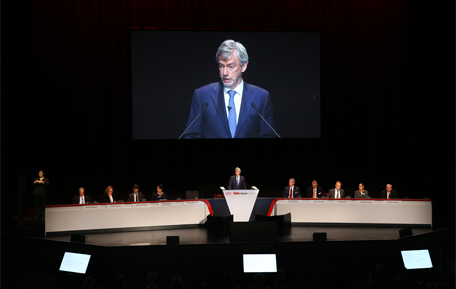 He added that Westpac had acknowledged for some time the need to close the "trust gap" with customers through several initiatives, recently adding a comprehensive "Get it Right/Put it Right" program to review products and services and ensure they meet today's higher standards. "While the inquiry may find issues across the industry, what I hope it will also show, is that in Westpac's case, we are acting to fix past issues as they arise and are continuing to invest in the quality of service that we deliver to customers," he said of the Royal Commission.

Analysts' concerns about the impact of the Royal Commission on banks have focused on the costs and potential distraction over the next year. Bell Potter's TS Lim, however, said it would reduce lingering uncertainty and help restore confidence in the sector.
Don't miss
By Ben Young
Head of Fraud and Financial Crime Insights