Tapping mega trends main game beyond inquiry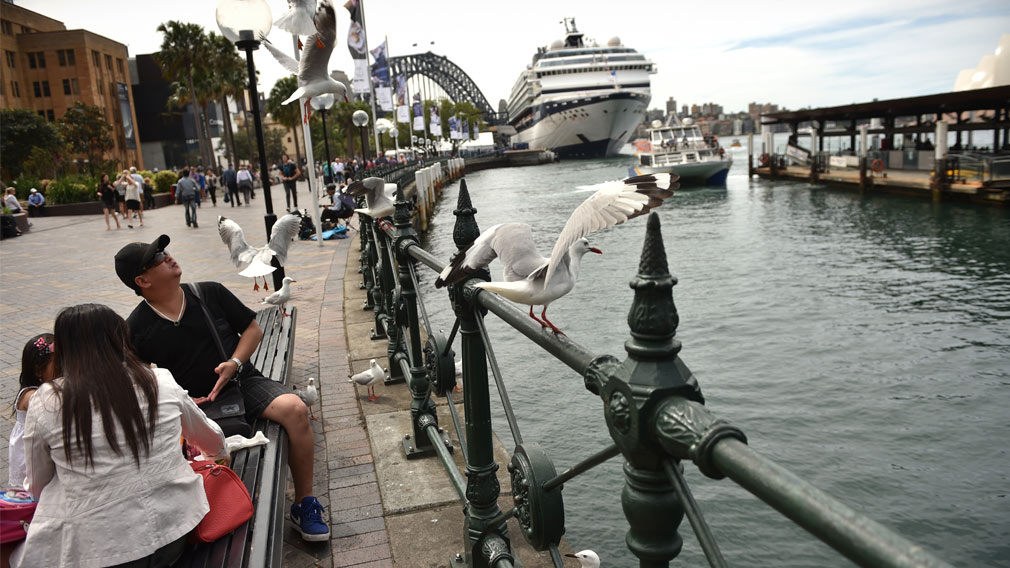 As someone with a passion for both history and current affairs, I know how easy it is to get caught up in the past or the latest tweet from Washington. It's entertaining, often educational, and sadly a bit like a car crash – hard to look away.

But when it comes to growing our economy, an obsession with the past or present is like reading Twitter while driving – it's much safer to keep your eyes on the road ahead.

We're living in a period of incredible change and optimism in the global economy. What is remarkable is that with a few notable exceptions like Venezuela and Zimbabwe, growth is coming back nearly everywhere led by a resurgent US, while in Europe growth is looking like it could hit 3 per cent next year despite Brexit. Meanwhile in Australia, growth remains solid if not spectacular at around 2.5 per cent, with a number of headwinds leading the Reserve Bank likely to keep interest rates on hold for most of next year.

Our media is consumed with the citizenship crisis in Parliament, infighting among coalition parties (and within them), and now a Royal Commission into Banking, Superannuation, and Insurance. All the while, we risk not looking out the windscreen at the "mega-trends" that are fuelling growth around the world – in short, we're in danger of falling behind and missing out on the substantial opportunities that Australia has to increase its growth and standard of living.

To be clear, I'm not denying that banks need to do better. The topic of a potential Royal Commission has been around for well over a year, in large part due to missteps by banks themselves as well as a significant shift in community expectations and regulatory scrutiny. We at Westpac understand we need to keep lifting our standards and looking at our practises, and have taken steps such as introducing a low rate credit card, abolishing sales incentives for tellers and instigating our "get it right, put it right" program to fix product or process issues that have adversely impacted customers.

The industry collectively is well advanced on implementing a six-point plan to bring practises into line with expectations, not to mention implementing various government initiatives like the new executive accountability regime.

That's why we have long argued and continue to believe that a Royal Commission is not needed. But looking long term, we as an industry made the call that ending the political uncertainty was the right thing to do for the country and the economy at large. Having just returned from seeing investors in the US, I can also say that it was the number one topic of conversation – with investors wondering whether it means there's something fundamentally wrong that should make them less willing to invest in Australia.

I think this risk is manageable; and it's important that the Royal Commission puts the issue to bed once and for all in a way that confirms to all fair-minded people that the Australian financial system is world-leading and that substantive issues are addressed by new regulation or bank actions.

The bigger risk is that if distraction persists we may fail to address the major challenges and opportunities that are coming down the road at us and shaping our economic future.

Domestically, I see two major challenges to navigate: the cost of housing and regional economic development. In my mind, these two long-term economic issues sit behind much of our current political turmoil.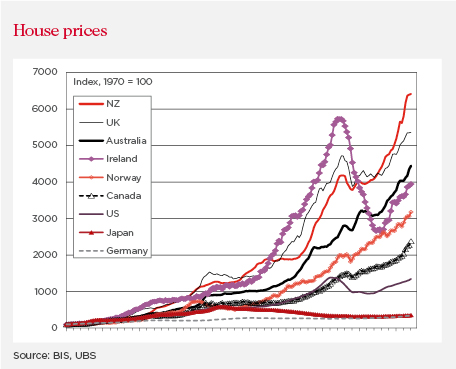 Of course there's no single housing market in Australia – Western Australia, mining towns in regional Queensland, even Hobart – all have quite different dynamics than the major markets of Sydney, Melbourne, and Brisbane. But given their population density, housing cost increases in the major metropolitan areas have broad national implications.

Over the last five years Sydney house prices have increased by around 75 per cent while Melbourne is up more than 55 per cent. Factor in low wages growth and rising energy prices, and it's no surprise people are holding back spending. With debt levels having risen substantially along with prices, many consumers are naturally worried about their ability to pay down their mortgage, and increasingly about whether their children will ever be able to buy a house.

There are many factors that have contributed to this affordability challenge, such as low interest rates (which increases borrowing capacity), downsizing baby boomers (who are competing for high quality apartments and townhouses, foreign (especially Chinese) demand, and tax policies that advantage those acquiring rather than selling land.

It's also worth noting the role of geography: It's no coincidence that some of the most expensive housing markets in the world – Manhattan, San Francisco, Eastern Sydney – all have one thing in common: they are peninsulas surrounded by water. And barring Singapore-style land reclamation, the only way to 'build more land' is to fix the transport infrastructure that makes more distant areas conveniently accessible to schools, work, shopping, and entertainment.

So infrastructure investment – including the "recycling" of old assets via sale and building new ones – will be a critical pressure valve, as will policies that encourage the efficient use of land. (And as a long-term leader in supporting both infrastructure and social and affordable housing, Westpac is ready to play an active role in any national framework or action.)

The other big challenge over the medium term is how to regenerate growth and jobs in regional areas. In the major eastern states in 2016, Sydney and Melbourne's economies grew by around 4.5 per cent, whereas regions in New South Wales and Victoria grew by less than 0.5 per cent and less than 1 per cent, respectively. Regions in states more heavily exposed to mining such as WA have experienced more extreme declines in growth. Mining and agricultural industries have historically been the economic roots of many regions, but technology has massively improved their productivity – resulting in fewer jobs in the regions. (Note that this 'gravitational pull' to urban areas further drives up demand – and pricing – of homes in those areas).

While there are no silver bullets for these challenges, the mega-trends in the global economy point the way to new opportunities that – if we embrace them – can help increase both regional and urban growth in the years ahead.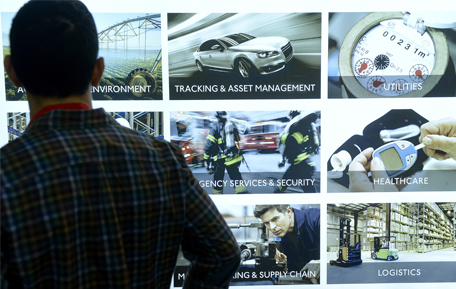 Take the rise of China for example. Some reports suggest that between 2009 and 2030, 850 million people will join the middle class in China. Their potential demand for our natural resources, food, manufactured goods, and services is nearly limitless. They are already huge consumers of our health care and education services. In Tourism, an estimated 122 million Chinese travelled internationally last year, and less than 1 per cent of them came to Australia. Next to Hong Kong and Macau, Thailand was their most popular destination. Why? Because Thailand provides a combined travel, hotel, recreation, food, and shopping experience that they market well. By contrast our tourism assets and coordination leave much to be desired.

Another mega-trend is the ageing baby boomers. Over the next 40 years, the proportion of the population aged 65 and over is expected to increase from 15 per cent to 22 per cent, or 8.7 million people. This generation of Australians is not ready for the nursing home yet: they are overwhelmingly affluent and much healthier than the previous generation, with huge demand for entertainment, travel, community activities, education, and advice.

Likewise in technology – consider the rise of the "Internet of Things" and greater use of data that IOT will generate. A lot of new technology needs to be designed, manufactured, shipped, sold, serviced, collected, transmitted, analysed and the insights distributed. Each of these is a significant business opportunity – in almost every industry. And most internet services businesses have the potential to sell globally while being based anywhere…why not here?

These are just three of the mega-trends that are playing out around the world – creating new businesses, driving investment growth, and creating jobs. Countries like the US, Singapore, Israel, and of course China are going all in to support these new-economy opportunities.

At Westpac we believe that every generation should live better than the last – but this is by no means assured. If we're going to make this a reality for our children, then political parties of all persuasions need to stop the food fight and start working constructively with business on a shared agenda to underpin tomorrow's growth.