Quarter Life: festive season with 'The Foam'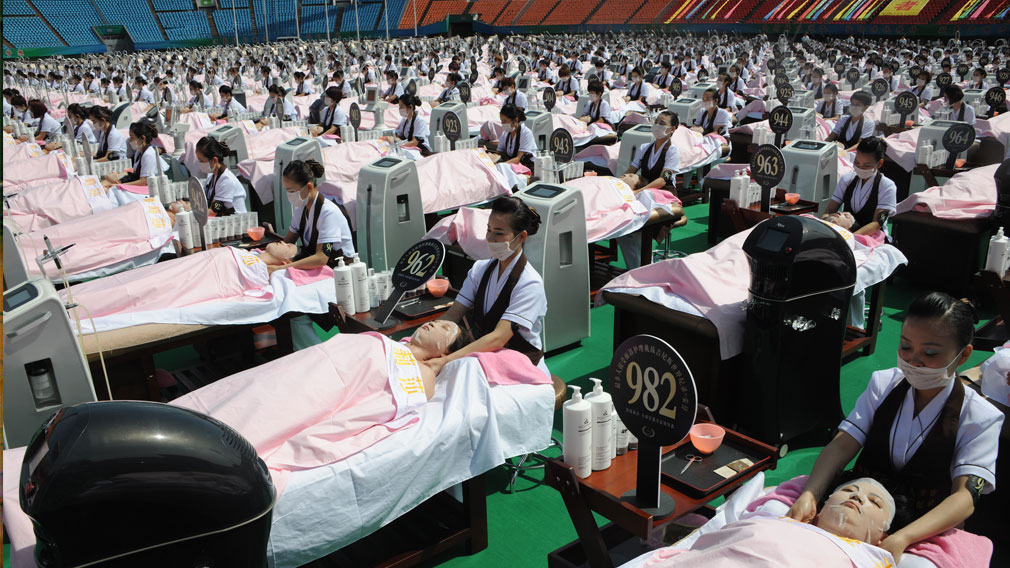 2018 is nigh folks.

But before we look ahead and mull over resolutions, there's much to reflect on. And with the Christmas shopping season in full swing, I couldn't help but look back at what a wild year it's been in the world of retailing.

We had denim underwear walk down the runway, a $2000 Ikea bag and – apparently – sometime during the last three to five years, the way we view Crocs and Birkenstocks changed.

Lauded fashion house, Balenciaga, showed its Spring/Summer 2018 collection at Paris Fashion Week and in a surprise catwalk unveiling, collaborated with Crocs to create a next-level shoe. Literally, next level. "The Foam" features a high, ankle-breaking platform and is available in multiple colourways. One for any outfit or occasion.

My eyes are burning.

The world also witnessed the rise of Gorpcore.

What, you ask?

According to Vogue, "Gorpcore posts the hypothesis nothing's more stylish than clothes that aren't stylish". It continues: "Remember these are clothes originally designed for activities that are inherently functional such as snow-shoeing to your neighbours in sub-zero temperatures to get a cup of sugar or chopping wood to make fire."

WHAT ARE YOU EVEN TALKING ABOUT?

To cap it off, I just saw a picture of a celebrity wearing a giant can of baked beans as a dress. Made entirely of sequins. It costs $3000.

Meanwhile, in the beauty world, bloggers are flogging things like Brow Stamps (please Google it, I can't even bring myself to explain), charcoal-activated toothpaste (white toothpaste is so last season) and Flash Patches (get your mind out of the gutter! They're hydrating and de-puffing eye patches loved by our very own princess, Jesinta Campbell).

And I recently discovered the 2017 festive trend of Christmas tree brows. I don't know how to articulate this trend into words, so I will let you Google it.

If that's not weird enough for you, technology has gone into overdrive, introducing our primitive selves to motorised foundation brushes, age-defying magnet masks and bubble masks. File under: The Flintstones meet The Jetsons.

Despite the rise of such "bespoke" treatments, the "hairdressing and beauty services" industry's revenue is tipped to grow at an annualised pace of just 1.4 per cent in the five years through 2021-22, to reach $5.1 billion, according to IBIS World. More broadly in retail land, consumer spending isn't expected to bounce back to boom times, if recent economic trends are anything to go by.

And according to Westpac research last month, consumers were looking to reign it in this Christmas on spending. Are we now not eating our feelings when we feel down and are decorating our brows instead?

Please no.

Just last week, local stalwart Myer issued a fresh warning about weak sales, sending its shares further south despite hot-bod Jen Hawkins flaunting all things COZI. Newsfeeds have also been bombarded with headlines this year about retailers such as Topshop falling into administration.

Don't fret, it's not all gloomy, last-season athleisure. St.George research recently found families would spend an average $543 on Christmas presents, and 30 per cent of households budget $2000 for the entire holiday period.

And with Amazon's recent entrance down under, the industry is continuing to invest in areas, like online, which I am all for.

As for the "The Foam"? Less so.