Gone bush: woman's resolve rewarded for youth camp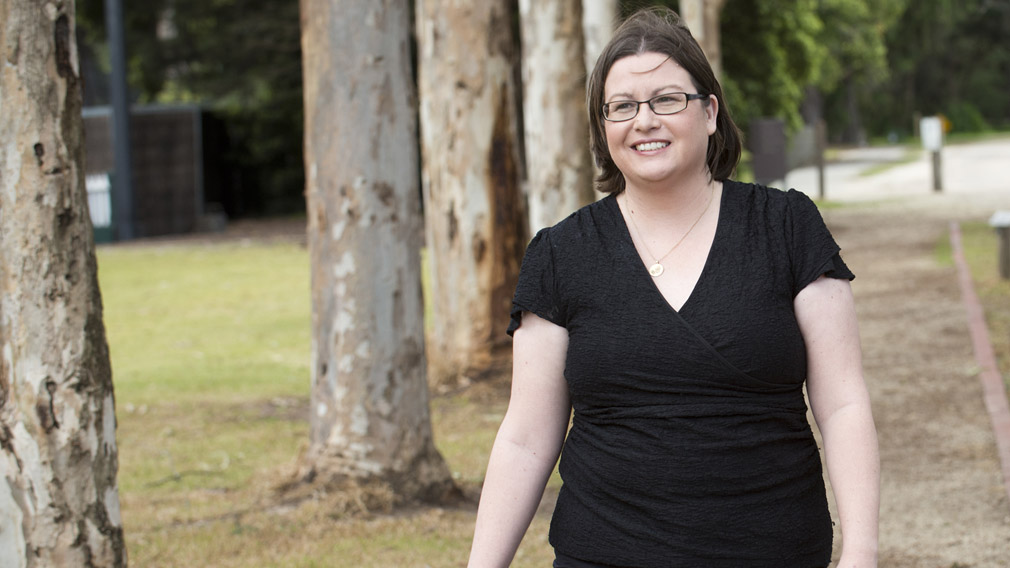 Perth-born Tanya Dupagne hadn't even heard of Kulin, a tiny town in the West Australian Wheatbelt region, before being invited there four years ago by a local who'd read a newspaper article about her community work.

After taking the 280km drive east, she arrived in a town with hostels, sporting grounds and a water slide – claimed by the local council as regional Australia's biggest – all "sitting empty", the result of a population that had dwindled to less than 800.

Dupagne, however, was immediately "blown away" by the potential of the town, best-known for its annual bush horse races and Tin Horse Highway, and surrounded by wheat, canola, barley and oat farms.

Today, she's a country convert, unable to imagine ever moving back to the city.

"Even in an isolated location like Kulin, you can make a difference," notes Dupagne, referring to Camp Kulin, the growing organisation she formed four years ago to help younger Australians.

After putting forward ideas to local councillors who had asked what she'd do with the facilities, Dupagne made the small Wheatbelt town home to start Camp Kulin, which runs school holiday camps, excursions and mentoring programs attended by more than 1500 young people from WA each year.

"Campers" travel up to 17 hours across the vast state, from as far away as Broome in the state's north and Albany in the south, including children preparing for boarding school or who have experienced childhood trauma, such as domestic violence, to take part in the internationally recognised development programs.

"We teach the kids life skills like leadership, trust, self-confidence and perseverance, in a way that's fun so they don't realise they're learning as we do it," says Dupagne, who last night won this year's national AgriFutures Rural Women's Award at a packed event at Canberra's Parliament House.

Dupagne has dedicated her career to improving children's lives, including many years spent working with programs in America, Africa and Australia. She applied her knowledge to create Camp Kulin's award winning programs, reinforced by research she undertook with the support of a Churchill Fellowship, which enabled her to study renowned children's programs including those run by the New York Police Department and the Universities of Chicago and Denver.

"Our programs are getting strong results and word is spreading," Dupagne says of Camp Kulin, which has started to attract refugees and children with autism.

Its success has also had significant flow on effects to the Kulin community, creating a whole new industry for the Wheatbelt and driving economic activity for the town, such as tourism. "We're the biggest customer for the Kulin IGA and the other local stores," she notes.

She says Kulin's permanent population has also enjoyed a boost, such as volunteers and former attendees. Around 200 volunteers help run the fee-for-service camp, from the local community and all over the world.

Dupagne's Rural Women's Award, which for more than two decades has celebrated the contribution Australian women make to regional communities, comes as research continues to highlight challenges faced by women in regional areas.

Research by AgriFutures shows women account for almost half of the total value of output attributed to farming communities (on-farm, off-farm, household and community work), but represent less than 20 per cent of "decision makers". Women earn almost 22 per cent less than men in the Australian agriculture sector, according to the Workplace Gender Equality Agency's Gender Equity Insights 2017 Report.

Kay Hull, chair of AgriFutures Australia, says change is occurring, noting a trend over the past five years of more women pursuing agricultural careers like environmental scientists and veterinarians.

"We are seeing women now making up the majority of new and emerging agriculturalists right across Australia, and of the vocational pathways into agriculture," Hull says.

When AgriFutures – the statutory authority formerly known as Rural Industries Research & Development Corporation – travels to regions to take part in consultations, Hull says the majority of people who self-nominate to "come to the table for those conversations" are women. "Active, young, motivated women, are out there doing it in agriculture," she says.

The shift is occurring amid what Hull labels a "massive transformation" in agricultural careers that have become necessary to meet the challenges of a "hungrier world".

"It's no longer just about cattle, sheep, pork and cropping. It's become a seriously sophisticated industry that requires sophisticated responses to meet the challenges we have in feeding a hungrier nation and world. We have to be able to meet that market, be prepared to take risks into new and advancing products," she says.

"Different thinking is required…and young people have it, and it's mostly women."

Speaking at the awards last night, chief executive of Westpac's business bank David Lindberg said "inclusion" was the "greatest economic policy of the past two centuries", and continues to be an opportunity for rural Australia as the nation becomes the "food bowl of China".

According to the federal government, the two-way agricultural trading relationship between Australia and China was worth $12.7 billion in 2016, a figure Lindberg indicated was likely to grow as China's "middle class" swells to a projected 730 million people by 2030.

Lindberg added that if rural Australia is to deliver on its potential, there is "work to do", citing the emerging divide between regional and city unemployment rates, growing concerns about substance abuse and the need for better infrastructure to enable regional businesses to be competitive.

Dupagne says she is working on a new program to tackle some of these issues, expanding the concept of Camp Kulin to pilot a program for women from rural and regional WA. She plans to "ramp up" the project with the support of the Rural Women's Award bursary of $20,000.

Due to start in February 2018, her vision for the new program is that women will access personal development training to increase self-esteem, equipping them to take on leadership roles and initiate change in their own regional communities.

Dupagne was selected from among seven state-based finalists, including runner up Simone Kain, from South Australia, who is working to open children's eyes to agriculture through the character 'George the Farmer'.


Applications for the 2018 AgriFutures™ Rural Women's Award are open. Westpac is the Platinum Sponsor of the award. Ms Dupagne was named in the 100 Women of Influence 2014 list by AFR and Westpac.