The inspiration behind Fiji's new women's champion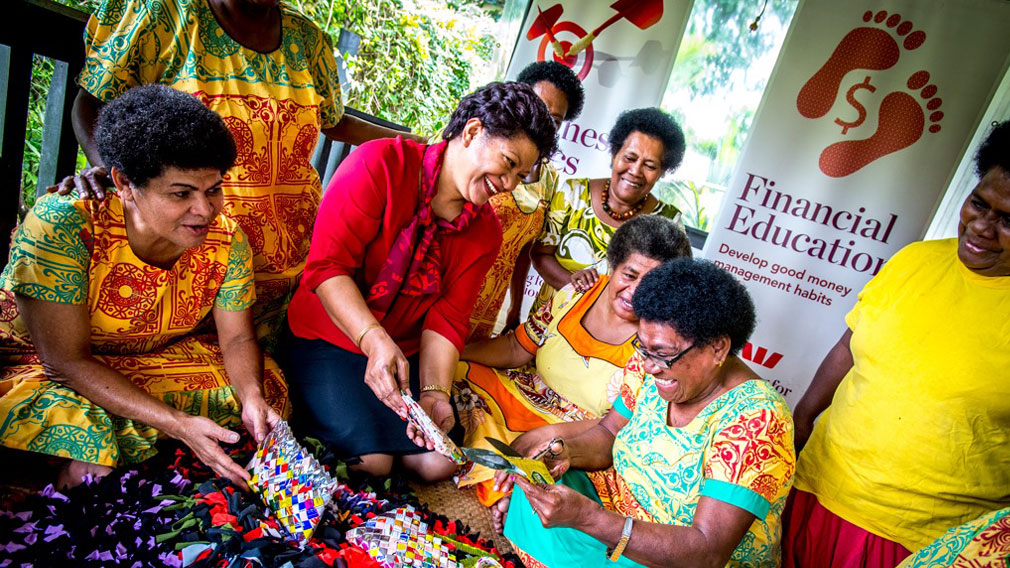 As a child from the Lau Islands growing up in Suva, Fiji, Eseta Nadakuitavuki dreamt of becoming a nurse.

She may have ended up following a different path, but never lost her desire to overcome the barriers to women pursuing a successful career.

Nadakuitavuki has just been appointed by the Fiji government as Permanent Secretary for Women, Children, and Poverty Alleviation, after a highly successful 35-year stint at Westpac across a number of job roles.

"As an Indigenous woman, culture and tradition are contributing factors that hinder women like me progressing in their personal lives, but also in the workplace."

As in many traditional cultures, Nadakuitavuki says that when she was growing up the voices of young boys were heard and valued more than girls, and they were often given the first opportunity to go to school.

"Things have certainly evolved since my experience as a young woman, with more women being educated, trained, and empowered."

For Nadakuitavuki, entering the workforce gave her the confidence to use her voice to push for positive change.

"Working in a multinational bank like Westpac, I was empowered by my leaders to lead, challenge the status quo, and speak out when necessary," she says in an interview with Westpac Wire.

She worked her way up to bank manager of the country's largest Westpac branch in the capital Suva, and then onto being the first Retail Area Manager East, and to senior manager of microfinance and women's markets.

"Working from Suva, I still feel really connected to our headquarters thousands of miles away in Sydney," says Nadakuitavuki, who was a recipient of the 2018 Westpac CEO Award.

And while she has remained with one organisation, she says the "secret sauce" to staying motivated has been to constantly challenge herself and find a new role every few years.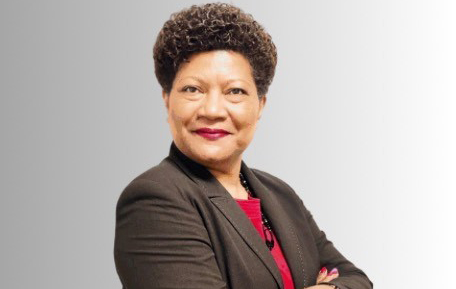 She also already makes a significant contribution to public life as Chairperson for the Women's Entrepreneur Business Council and sits on the Reserve Bank of Fiji's Financial Literacy working group.

Her appointment by the government comes as recognition of her work in the community, and her dedication to empowering Fijian women.

"This role is an opportunity to serve the community on an even larger scale. It's highly focused on the most vulnerable members of the community.

"After 35 years in the private sector, I believe it has an important connection with the public sector. We need to work together."

Given her background in banking, it's no surprise that promoting greater financial literacy among women is a subject Nadakuitavuki is passionate about. A recent report from the Alliance for Financial Inclusion found that 74 per cent of Fijian adults have a formal bank account, of which only 45 per cent are women.

"Being financially literate means women in Fiji can make financially informed decisions, from mere savings to controlling expenses to provide for the household," Nadakuitavuki says.

Business literacy goes hand-in-hand with this.

"Women are so creative, and I have seen the resilience of entrepreneurs through the course of the pandemic. Training women on record-keeping, business plans and marketing strategies, means they can succeed in the market and is a step towards alleviating poverty."

Around a quarter of Fijians live below the poverty line according to the World Bank, while in Nadakuitavuki's community of Indigenous iTaukei Fijians, the number rises to about 75 per cent of the community, according to the Fiji Bureau of Statistics.

Tackling poverty is a huge challenge, but Nadakuitavuki is ready to meet it head on.

"There's still an element of women and young girls being disadvantaged. I'm geared up and passionate about making a difference and working with experts to come up with a solution to ensure the population's basic needs are met."

With so many commitments, and a workload that is only likely to increase in her new role, Nadakuitavuki says it's important to stay grounded.

"My support network is what keeps me going. My small family of my incredible husband and 18-year-old daughter keep my head above the water, while my friends keep me in check."

"And growing up as the eldest in a family of six, I think I was always predisposed to a life of leadership!"

When it comes to advice for young women in Fiji and across the world, Nadakuitavuki says that finding a strong mentor is a great place to start.

"In the first 10 years of my career, I looked up to my supervisors and strived to be like them," she says.

"Particularly in Fiji, many women go through a lot at home and at work – some people have been suppressed. You can air out your grievances to someone who will listen and provide sound advice, someone who can relate to the rollercoaster of being a woman."

"It's a privilege that many women like me didn't have access to growing up. I will always preach the same lessons that I have learned to the women who will come after me," says Nadakuitavuki.

"We have a say, we have rights, we can speak out."