Louis Vuitton's unexpected move in Cape York not a one-off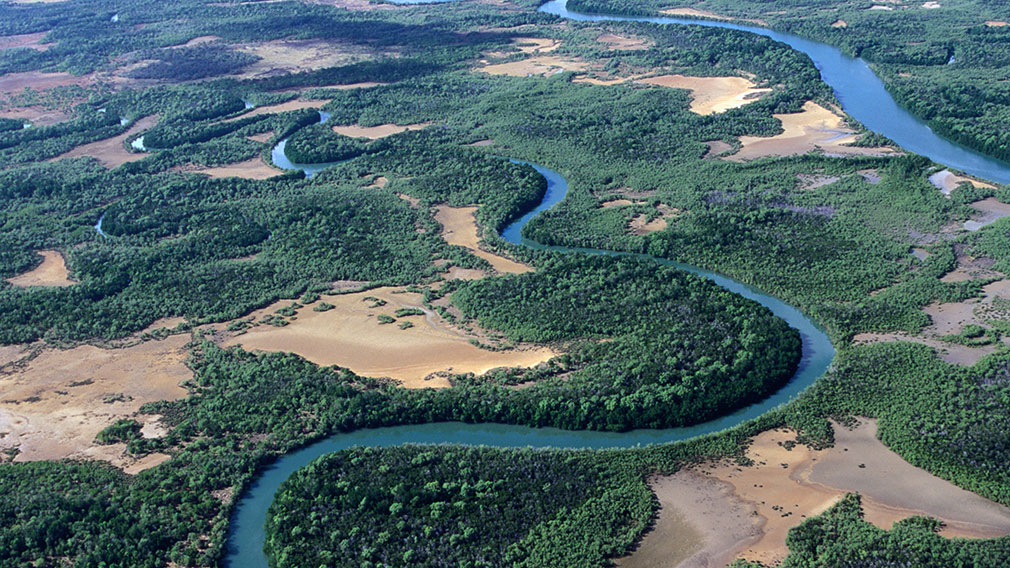 At first glance, it may seem odd that the world's most valuable luxury brand has put up its hand to help protect a 400,000-hectare tract of land in Far North Queensland.

But Louis Vuitton's announcement in February that it has teamed up with a small Australian-based conservation charity on a five-year program to improve biodiversity in Cape York Peninsula is among a growing number of pledges by big brands keen to do their bit to improve nature.

It's in a similar vein to the past decade's global push among corporates to help get greenhouse gas emissions down to net-zero by 2050.

"Climate is still the big question that's keeping company executives up," says biodiversity and circular economy expert at Westpac, Cameron Whiteside.

"But there's a double pronged approach emerging, given the interplay between nature and climate – because we're not going to hit global climate targets without having nature-based solutions too."

Other major companies staking their claims in the emerging "nature positive" agenda include financial services multinational Citi, which last year said it would team up with Taronga Conservation Society in Australia on its Reef Recovery Program aiming to secure the biodiversity of Australia's Great Barrier Reef. Likewise, global home furnisher, Ikea, has renewed its partnership with WWF to "restore key landscapes, enhance biodiversity and enable a climate positive value chain".

Protecting biodiversity is also making its way into emerging corporate lending structures, led by last year's ground-breaking sustainable finance deal in which Cairns Airport tied its interest rate to a goal to protect threatened species and their habitats along the coastal forests within its landholdings.

The impetus for these types of pledges is coming on many fronts, as regulators, stakeholders and market pressures add to warnings about the risk of unprecedented levels of environmental decline.

Degradation of the world's natural ecosystems is estimated to represent an annual loss of at least US$479 billion per year according to the UN Environment Programme Finance Initiative. Meanwhile, the World Economic Forum says US$44 trillion of economic value generation – over half the world's total GDP – is dependent on nature, as nearly 1 million species face extinction.

While Whiteside is not surprised by the initiative announced by Louis Vuitton, which sources many of its raw materials from nature and its parent LVMH has set a goal of regenerating 5 million hectares of wildlife habitat by 2030, he says it's unusual that the high-end leather goods, jewellery and cutting-edge fashion house has chosen to invest in a project outside its direct value chain.

"Other global companies that are going down a similar route, such as BHP, Unilever, Nestle and Blackmores among others, have tended to concentrate on what they can do in their own supply chains and looking at restoration and regeneration initiatives within their operations," Whiteside says.

"It's a little surprising Louis Vuitton has chosen northern Queensland where I'm assuming they don't have a huge supply chain footprint."

But it's an example of what we may start to see more of in the medium term as businesses need to look beyond their own backyards, he says.

"If you're trying to get your company to a nature positive position, and you've done everything you can within the boundaries of your operations but you still can't get there, then you'll have to venture further out," Whiteside says.

Louis Vuitton's global head of sustainability, Christelle Capdupuy, reportedly said the company had decided a year ago to "go beyond the borders" of its value chain.

"It was time for us to … embrace larger projects and to be more holistic and to have a positive impact beyond Louis Vuitton," she told The Australian paper.

Capdupuy said the Cape York initiative was "definitely a first" for Louis Vuitton, in which the company plans to support scientific research and sustainable land management initiatives to better understand and reverse biodiversity decline in an area which is "home to some of the richest biodiversity in the world".

While the list of nature positive corporate pledges are growing, hard targets like Louis Vuitton's remain rare. A survey released in September by McKinsey found that although 51 per cent of the Global 500 companies acknowledge biodiversity loss in some way, only 5 percent have set quantified targets around tackling the issue.

Whiteside says he expects that number to rise, particularly in light of the emergence of a combination of international frameworks. These include the Global Biodiversity Framework, an agreement signed by almost 200 countries during December's United Nations Biodiversity Conference – known as COP15 – with concrete measures to halt and reverse nature loss by 2030; and the Taskforce on Nature-related Financial Disclosures – or TNFD.

Just as the Taskforce on Climate-related Financial Disclosures – or TCFD – has risen to prominence as a global framework for lenders to disclose – and, so, address – climate related risks, the TNFD has a similar mission for nature related risks. The first version of TNFD is expected to be released in September.

"These frameworks are going to start to move the dial in terms of stakeholder expectations of companies," he says.