Work return inspires brain injury survivor
On August 11, 2018 a bicycle accident in Bali upended Jo Taylor's world.

The crash left the Westpac customer service specialist with a severe traumatic brain injury, facing a long recovery period and an uncertain future.

"I couldn't speak and I couldn't write. It took me probably six weeks before I could even partially sign my signature," Taylor says.

She recalls a social worker telling her that most people with a traumatic brain injury never return to work.

"That broke my heart then because I'd been at the bank for 28 years. I was the number one salesperson for the two years before my accident," she says, "All I wanted was my job back. So I just kept saying, no, that's not going to happen."

Jo shared her inspirational story with Westpac Wire ahead of International Day of People with Disability on December 3, which aims to raise public awareness, understanding and acceptance of people with disability.

After six months of intensive rehab, Taylor told her doctors she was going back to work. It was either that, or sit on the sofa watching Netflix all day, she recounts.

Her neurologist gave her the green light to restart, initially for three hours a week, then rising by an extra hour every three months.

Taylor admits it was tough. Her injuries made it hard for her to do the tasks she had been used to in her previous role. But she gradually found her feet, initially as a concierge greeting customers as they entered her St. George branch at Tuggerah in New South Wales. It was a role that allowed her natural warmth to shine through.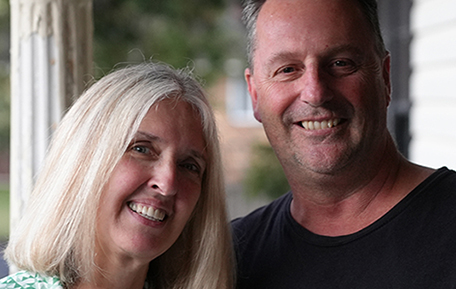 She says the transition back to work would not have been possible without the support of branch manager Lyn Harding.

"She was just always there. If she could see me struggling with something she would come and talk to me about it, and if I was finding things hard, I'd go and talk to her."

Taylor's story is proof that living with a disability doesn't have to mean the end of a person's working life.

At a time when labour shortages are headline news, helping people with a disability back into the workforce could be a major benefit to the economy. About 53 per cent of working age people with a disability are employed, compared to 84 per cent without a disability, according to Australian Bureau of Statistics data.

The government in 2021 announced a 10-year plan for continuing to improve the lives of people with disability, which included providing jobs and career opportunities as well as making sure they have enough income to meet their needs.

Taylor says the key to her successful re-integration has been the understanding shown by her managers and co-workers. She admits that she can be forgetful and still has her bad days. On the other hand, her experience has taught her to become more tolerant.

"I have a conversation with everybody now because I just think it's not my place to judge somebody," she says, adding, "I think it's made me a lot nicer person."

As for the future, Taylor won't be taking anything for granted, even as she continues to tick off career milestones.

"My proudest moment of all over the past four years would have been in June this year when I got my customer service specialist role back."