Sydney's west plots a path to global city status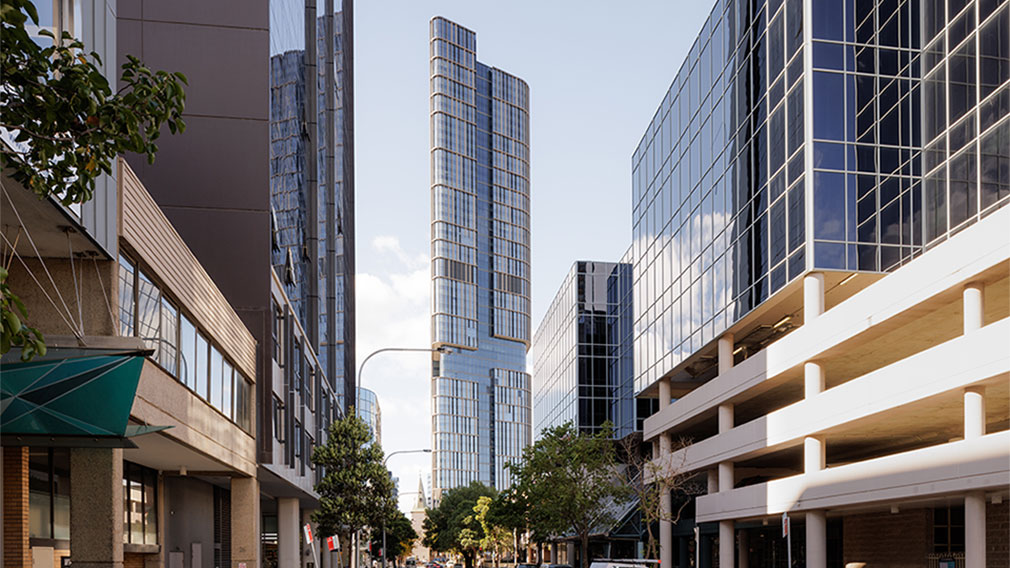 From the gleaming office towers of the Parramatta Square business precinct to a new international airport development, evidence of Western Sydney's economic transformation is everywhere.

The region's stellar growth has seen it become the nation's third largest economy. But the journey has not always been a smooth one. Activity ground to a halt during pandemic lockdowns that were among the strictest in the country, while climate risks ranging from extreme heat and bushfires to, more recently, flooding, are an ongoing worry for homes and businesses.

Western Sydney is in a "state of acceleration", according to a Western Sydney University study commissioned by the state government earlier this year. The report concluded that the region will become a global city by 2035, but it will be up to governments, the public and private sector, and the community to decide what kind of global city.

"Parramatta's opportunity in terms of becoming a global hub lies in what it's able to do within its own demographic profile," says Andy Marks, director of the university's Centre for Western Sydney, and a co-author of the report.

For Marks, the city must leverage its relatively young, well-educated and multi-cultural workforce to build businesses in Parramatta rather than exporting that talent out of the region.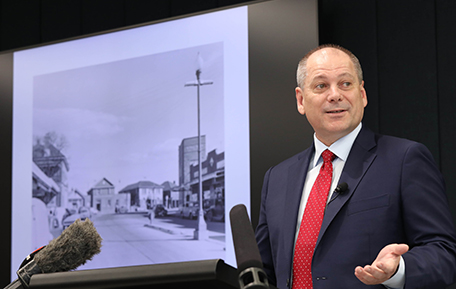 Only about 27 per cent of Parramatta residents live and work in the area, compared with 64.5 per cent who live and work in Sydney City's local government area, according to the WSU study.

However, one silver lining from the pandemic was the revolution in work practices it has brought about.

"A lot of people have made the decision not to keep that commute going and Parramatta has been a beneficiary of that – people are working closer to where they live," Marks says.

To keep up the momentum, and position for the future, Western Sydney needs to create more high-value tech and knowledge-based jobs to attract and retain skilled workers, says David Borger, executive director of Business Western Sydney.

"We have a lot of tech workers, but not a lot of tech industry," says Borger, adding that the local talent base offers a great opportunity for employers, especially at a time when labour shortages are being felt across the economy.

"Companies like Westpac are looking at that opportunity and it's good to see the investment they're making right here."

Westpac's new Parramatta Square office will host around 3,000 employees over eight floors at the site, including more than 500 at a new financial crime hub to combat the growing scourge of cyber fraud.

"Being at the heart of Parramatta and Western Sydney's ongoing dynamic transformation ideally positions Westpac to ramp up the role it is playing in the region's economic development," Westpac chief executive Peter King said in an editorial to mark the office opening.

Projects like the Innovation Quarter at Westmead – a collaboration between Western Sydney University and developer Charter Hall which aims to forge closer links between business and academia – can also help drive the shift to a more knowledge-based economy.

Still, Borger is clear-eyed about the challenges Western Sydney faces in the years ahead, particularly in terms of delivering world-class infrastructure projects to support business growth.

"On the development side, we have a planning system that's really not delivering for our community," Borger says. Too many rules, often in conflict with each other, have been a drag on productivity, investment and growth, he adds.

The airport, which is scheduled to open in 2026, can be a game changer in unlocking new economic opportunities, Borger says, but must be accompanied by well-planned transport links, delivered on time. The timeframe is already looking tight on a joint federal and state government commitment to have a rail link ready for the airport's opening.

Efforts to improve and expand the range of cultural and sporting options in the region will also be important in helping to attract skilled workers, as well as encouraging more tourists to visit.

The 30,000 seat CommBank Arena, which opened in 2019, the Phive library and cultural centre, and the Powerhouse Museum under construction in Parramatta show that progress is being made, but WSU's report said that more could be done to promote the region's rich Indigenous heritage. It also cited a failure to develop legacy assets at Sydney Olympic Park in Homebush into facilities that serve the broader community.

"If it were me designing Parramatta, I'd make it a creative hub," says WSU's Marks, adding that arts and culture can be a key differentiator for the city as it competes with other emerging centres across Australia.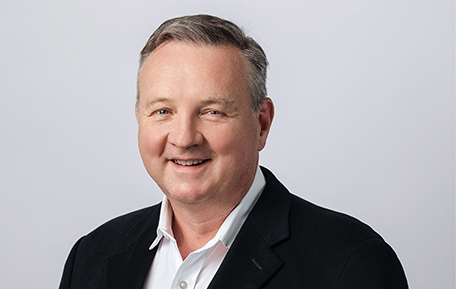 The New South Wales government's WestInvest program has earmarked $5 billion to help fund and deliver infrastructure projects. That will also encourage more private investment.

But just as important is that the investment is well targeted, and sustainable.

Sydney's western suburbs have a relatively high level of green space, but lack "walkability," according to the WSU study. In summer, residents frequently swelter in temperatures above 40 degrees Celsius, and that has an impact on liveabilty.

"We need to make sure that street trees and canopies in summer are providing walkability for people," says Borger. "But also, we've got to develop neighbourhoods differently, with more green space and better use of water. There's a great chance to trial some of these ideas in the new suburbs that will grow up around the airport."

Equally, in positioning for the future, Parramatta should not lose sight of its long history as a meeting place for Indigenous peoples, Marks says.

"It's not a case of reinventing Parramatta, it's a case of picking up that Indigenous lineage and taking it forward."