Women walking path to leadership
There's a list of reasons why prominent business leader and philanthropist Audette Exel AO believes the concept of women's mentorship program, Mentor Walks, is "brilliant".

"Being able to get out in the fresh air, in a beautiful place, having a walk and a free-flowing conversation and helping each other, that's just a win," says Exel, who has supported the program as a mentor since it was first brought to Australia six years ago by co-founders Bobbi Mahlab AM and Adina Jacobs.

"It's not a formal, structured conversation behind a desk. It's just a wonderful way for women who are very time short to be able to share their experiences and learn from other women."

Exel was among more than 40 women taking part in the latest Mentor Walks session in Sydney last week – this one made up entirely of Westpac employees after the bank decided to adopt the program to complement its efforts to support emerging women leaders.

"The bespoke walk for the women of Westpac is the first one like that we've done," says Mahlab, who has seen more than 6,000 women from a variety of sectors participate in the program's walks since 2016.

"And it's been an enormous success, enabling women in diverse parts of the bank to meet each other and meet the senior women of Westpac as well."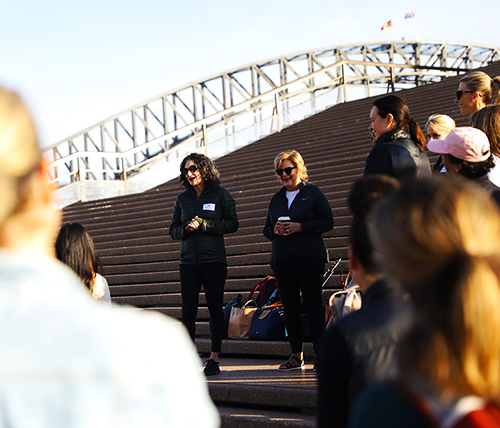 Mahlab explains the program involves a series of regular, structured walks – held monthly in most capital cities across Australia, along with Singapore, Christchurch and soon in Auckland, at the same location and early morning timeslot. At each walk, up to three "mentees" are matched with one senior, highly experienced business mentor, and they collectively workshop each other's issues as they walk and talk for one hour.

Despite the simplicity of the idea, the entrepreneur and philanthropist says Mentor Walks is having a "dramatic impact on helping women step forward and up".

"Our research shows that 48 per cent of women who participate say it's made a positive impact on their career," says Mahlab, who also chairs her eponymous content and communication agency, founded in 1997.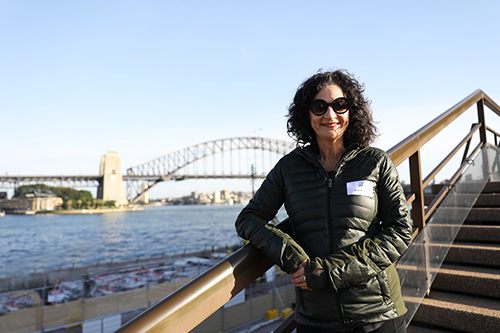 "We know 23 per cent say they've taken a significant career step, including internal promotions, and 75 per cent says that participating has helped them think differently about tackling a career issue. And we also know that one in five are keeping in touch with another mentee. To us these are enormously important results."

She says its success is in the model which is "intimate without being intimidating".

"It is giving women a place where they can have career conversation that they may not be able to have in their workplace or simply don't have the people in their world to have those conversations with."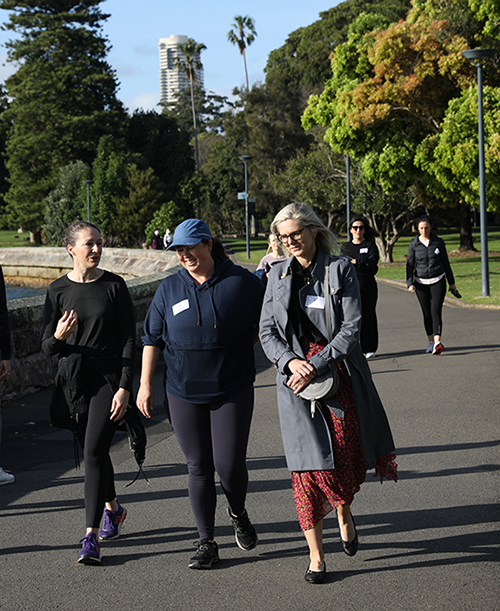 Westpac group executive for human resources, Christine Parker – also a mentor with the program – says the model resonated with the work the bank is doing to support its women employees.

"All of us, at different points in our career, need guidance and sometimes it's really hard to know where to go and get that," Parker says.

"This particular program does this in a fabulous way where you can meet with other woman, with different experience, from different industries, at different times in their career, and really learn jointly."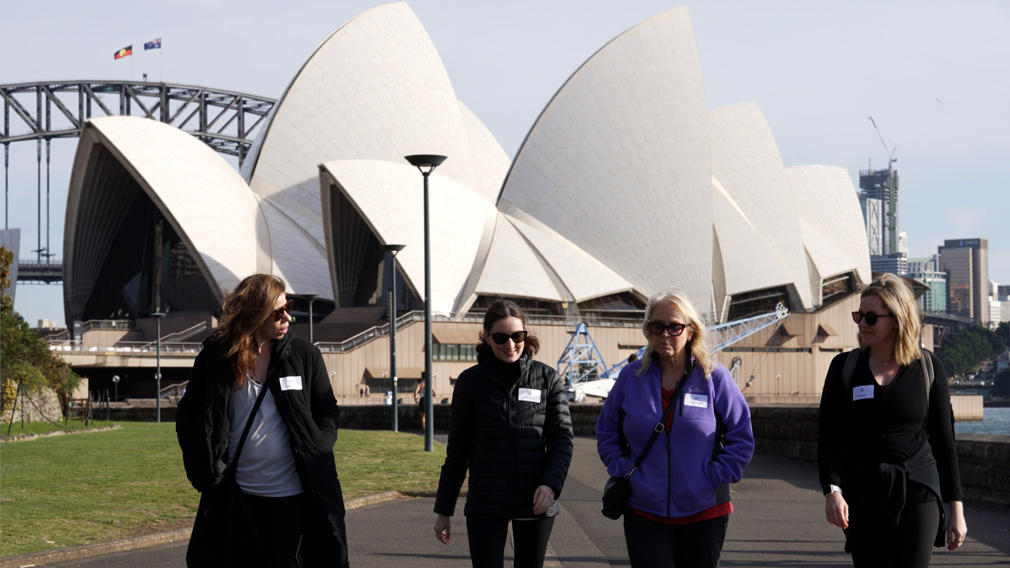 Exel says mentorship – particularly woman to woman – is a "key part of the puzzle" in supporting emerging women into executive leadership roles to bring their numbers closer to those of men – a challenge that has seen stuttering progress over decades.

In fact, the most recent senior executive census released earlier this month by advocacy group Chief Executive Women shows progress went backwards in the past year. It was an outcome described as "staggering" by CEW President Sam Mostyn AO, given that data shows "businesses achieve better results when there is gender balance".

Exel, who was appointed to Westpac's board almost a year ago, says despite representing 50 per cent of humanity, women still don't represent 50 per cent of power or influence.

"So, the problem we're addressing is trying to find ways where we can support each other and it's really important for women who are older, who've had the incredible opportunity, as I have had, to be supported by others, that we support that next generation that's coming through," she says.

"Mentor Walks is one tiny piece of that wider puzzle given the complexities of the issue, but (mentorship is) an incredibly important step forward to making sure that long term every little girl has the same opportunity as every little boy in this country."