Perfect match? Platform eyes volunteering lift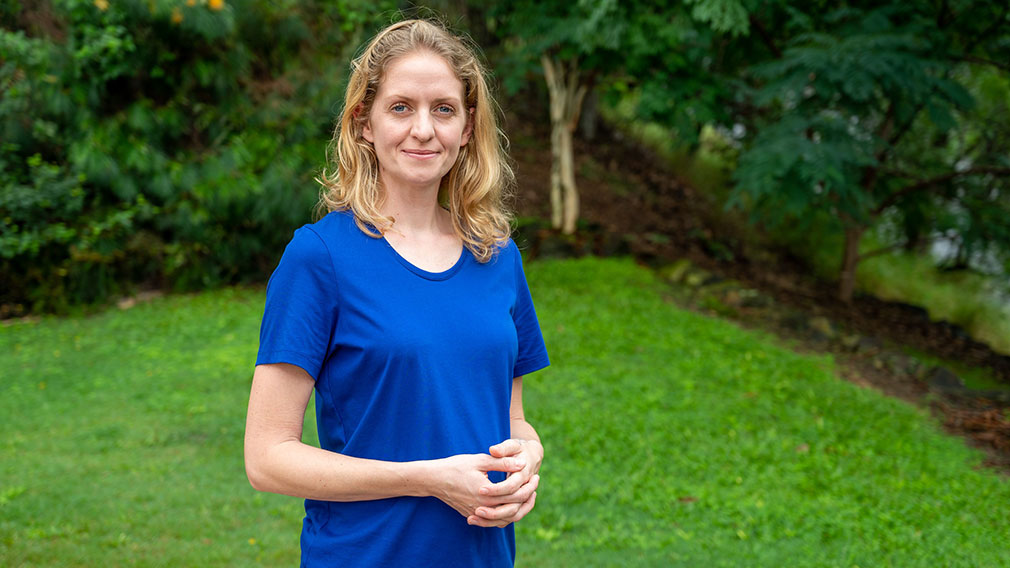 Five years ago, quantitative analyst Dr Roxane Foulser-Piggott's career took an unexpected turn.

"The major trigger was losing our first son," says the UK-born Queenslander, whose lifelong passion for maths and stats has seen her working mainly in risk analytics since her earthquake engineering PhD.

She didn't know at the time the tragic loss of her and husband Gary Bowman's two-week-old baby Freddy would lead her to create Freddy Match, a platform that uses a unique algorithm to link volunteers with volunteer opportunities.

"After losing Freddy, I'd taken a bit of a look at my life and felt like I'd lost my direction," she says.

"I realised I'd gone away from that ideal of using maths for good, into climbing a corporate ladder, and I'd always been an active volunteer, but I'd stopped volunteering."

To right herself, Foulser-Piggott had scouted for openings to volunteer her skills on the side of her roles as a financial risk analytics manager with an insurance firm and adjunct professor at The University of Queensland, but she became frustrated at how hard they were to find.

"I said to my husband, wouldn't it be amazing if there was a way you could just get matched with your perfect opportunity. We even had a little joke about needing a Tinder for charities!" she says.

"And that's where it all started."

Soon after, in her spare time Foulser-Piggott began building her algorithm, and its first use came when she needed a volunteer to help build her website.

"I found a guy called Gabriel de Magalhaes, an employee of Atlassian, who helped me make it into a website – and he's still volunteering with us to this day."

Since launching the Freddy Match website in 2020, Foulser-Piggott – the recent recipient of a Westpac Social Change Fellowship – has concentrated on building up her register of Queensland-based charitable organisations in need of volunteers, a base she hopes to expand nationally in coming years.

To date, she says 90 per cent of subscribing organisations have successfully landed volunteers.

One such organisation is Valley RDA, a volunteer run charity in the Gold Coast Hinterlands that provides people with disability horse riding activities for therapy, sport and recreation.

Its co-founder Beverley Humphries says numbers of volunteers have constantly fluctuated over the years since setting it up in 1996.

"You can get a big batch...of young people and then they get jobs or go to uni, or for older volunteers their grandparental responsibilities kick in," Humphries says.

"Life just gets in the way. It's always a moving feast to get volunteers."

Through Freddy Match, Humphries says she successfully sourced volunteers with the required skills, a useful way to attract people unlikely to have previously been aware of the horse-riding organisation, at a difficult time as the charity recovered from the effects of the COVID pandemic shutdowns.

Foulser-Piggott says Freddy Match's key is its tailored approach, considering a volunteer's unique interests and skills, and its localisation.

"It's about local people contributing to local causes and finding things that suit you and that are easy to get engaged with in your area," she says.

While she acknowledges it will take time to build up registrations of volunteers and charities nationally, Foulser-Piggott has "lofty goals" for Freddy Match, including to help reverse the decline in volunteering in Australia – a rate which has fallen among those aged 18 and up from 36.2 per cent in 2010 to 28.8 per cent in 2019 according to the Australian Bureau of Statistics.

In addition to "making it easier for volunteers to volunteer", Foulser-Piggott hopes Freddy Match will help address the decline by providing education on "volunteering well" – both for volunteers and charitable organisations – along with increasing participation rates among school aged children.

"If we can bring about a volunteering spirit early on in a child, it's something they can carry through their life," she says.

"One of the things we really want to advocate is a school volunteering day so every school across Australia has one day a year that students are released to be able to volunteer, either for activities on campus or out with local organisations."

When asked what ignited her volunteering fervour, she recalls her final two years of school when she spent one afternoon a week gardening at a local aged care facility.

"When I left, the lady who ran the centre gave me a thank you card and I always remember what she wrote in it," she says.

"It was a Robert Browning quotation, 'Ah, but a man's reach should exceed his grasp, Or what's a heaven for?'

"That always stuck with me, and there was something about the whole experience that was so good for me. Just doing that one little thing each week and the small impact it made, like the person in one of the rooms seeing the daffodils.

"It's such a gift, even if it's something you think is small.

"Imagine if everybody just volunteered for an hour a week and didn't think twice about it, you just fit it in around your commitments, and that was the societal norm. How powerful that would be for charities and for each of us, building that community spirit, and helping out with local issues."


Roxane Foulser-Piggot was awarded a 2022 Social Change Fellowship by Westpac Scholars Trust.