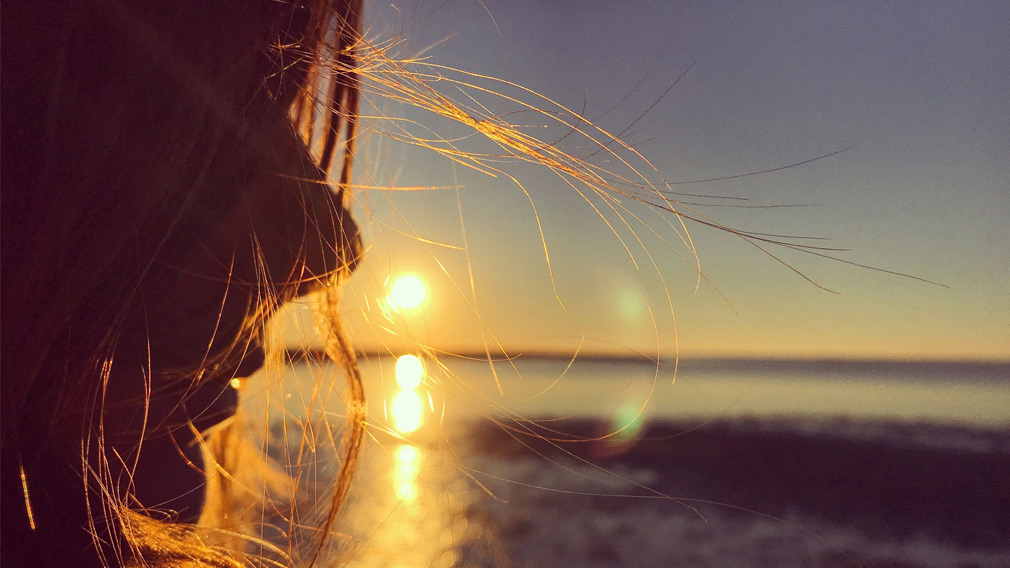 At this year's UN Women Australia #IWD2021 lunch in March, I stood in front of 1200 people, which in itself feels surreal, and reminded them that according to the World Economic Forum the first generation of women that would experience equality would do so in 2120.

My 16-year-old daughter was in the room.

On the WEF's forecast, that's not her daughter, nor her daughter's daughter.

For those in the room, I know it seemed unfathomable. Give it a go – try telling a teenage girl that they will not see gender equality in their lifetime and you might see the same bewildered faces I did.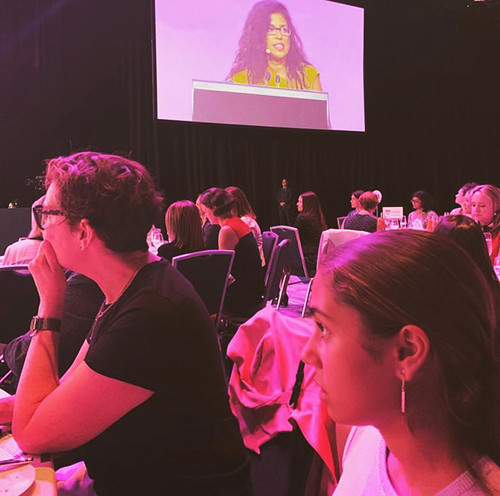 Today is "International Day of the Girl", social media channels will be brimming with the love, pride and joy daughters, nieces and granddaughters bring to our lives. It's also a day officially designated by the United Nations as a powerful advocacy tool, a moment to shine the spotlight on issues of concern, to mobilize political will and resources to address global problems.

So, if you think more than 100 years to close the gender gap is sobering, wrap your head around the enormity of the issue. Over 200 million girls alive today have been subjected to female genital mutilation; around 250 million women and girls experience sexual and physical violence by a partner.

Gender inequality starts in childhood. It's the first place children are socialised into gender norms, values and stereotypes. For many, it robs children of their childhoods and limits their opportunities, disproportionately affecting the world's girls.

It's easy to assume taking more than a century to achieve parity would be because a few die-hard patriarchies in shadowy corners of the planet will be dragging the chain.

Because here in Australia, we're blazing the trail on gender equality, aren't we?

Since March, WEF has revised its forecast to 135 years to close the gender gap. Australia is now shamefully ranked 50th, a drop of six places from last year (and in case you are wondering, our friends across the Tasman were 46 places higher than us at 4th).

Australia's gender equality agenda is wading through treacle.

One in three women has experienced violence or been sexually harassed since the age of 15.

On average one woman a week is killed at the hands of her current or former partner.

Women spend twice as much time on unpaid work as men.

According to the Workplace Gender Equality Agency, almost half of the employers who undertook a pay gap analysis last year took no actions to address the inequities it uncovered and Chief Executive Women recently reported that there are only 18 women CEOs in the ASX300.

For girls, at the undergraduate level, they earn less overall than their male counterparts within most study areas, setting an unequal trajectory for their financial future.

But we're not alone.

A full 76 years after equality between men and women was enshrined in the UN Charter, not a single country has achieved gender parity.

Last year was supposed to be a year of reflection and celebration for women and girls around the world. UN Women had planned to recognise the anniversaries of key policy instruments central to the realisation of gender equality, but COVID-19 paid to any celebratory events. 2020 surfaced new crimes of gender inequity, exposing more women and girls to domestic violence, financial hardship and reversing hard-won gains of the previous two decades.

But the pandemic also gave everyone who fights for gender equality a new reason for hope.

The world's response to the pandemic demonstrated that fundamental change on a global scale is not only possible, it can be achieved faster than anyone could ever have previously imagined.

How quickly did we unlearn deeply-entrenched habits in every corner of our societies and find new ways to live and work? We reimagined, restructured, innovated, adapted, repurposed systems we'd built to become systems we need.

We changed. We aligned behind a crisis to create a different world at speeds never thought possible.

It wasn't easy. It wasn't comfortable. Most of the time it wasn't fun. But we did it. The whole world did it. Because we had to. Lives, livelihoods and societies depended on it.

Think about that for a second.

What's stopping us doing the same for what I believe is the most pressing human rights issue on the planet – just on a slightly different time line? Why can't we orchestrate a covid-style response to gender equality and progress 135 years in ten?

It's customary on International Days to stop and reaffirm our pledge that gender equality for women and girls matter. That's the easy bit.

The real question to ask is when? When will she be right? - is the agenda UN Women Australia set this year.

In other words, does gender equality matter enough to you to improve the result before 2156?

This year courageous young women like Grace Tame have taken the lead and broken the culture of silence to demand we talk about the unspeakables. In doing so, they have fuelled an outpouring and uprising of fury from women and men on the malaise that we have been muted into accepting.

The good news is, change is in the air.

In line with this, UN Women Australia have today created an opportunity for girls to join the movement for an equal future in their celebration of International Day of the Girl. Inviting girls around the country to recreate #EmpowerMoves, a Tik Tok dance using a carefully choreographed sequence of basic self-defence actions. It's another small but positive step to reinforce strength and confidence, and also to continue a conversation about the larger social issue many girls and women face every day.

So on this year's International Day of the Girl, if you're wondering what you can do personally to accelerate change on gender equality, join the movement! Amplify the noise through sharing girls and women's stories. Demand when will she be right?

Show our girls that you are listening to them, believe in them and champion their empowerment.

It's high time to arrest that your gender at birth does not define the opportunities of your life, and give our girls hope for an equal future.
Westpac is a partner of UN Women Australia.