Ending violence against women needs employers to act too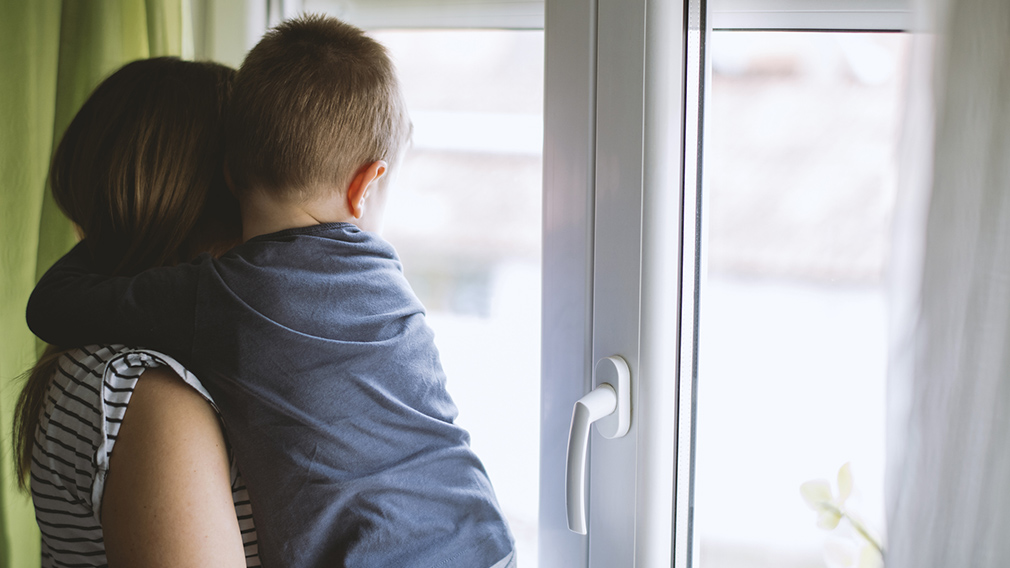 I have never been as profoundly impacted by a conversation as I was 26 years ago.

At the time, I was a reporter for The West Australian newspaper, and the first journalist to speak to Ann O'Neill the year after she'd survived a horrendous and brutal crime.

Ann told me about the night of August 22, 1994, when her estranged husband's actions resulted in the death of their two children and lifelong injuries for her.

The horror of Ann's story has always stayed with me.

But so too has the grace and strength with which she spoke to me about it and her quiet determination to channel her shocking experience to help other trauma survivors.

Sadly, there are far too many women who have needed that type of support.

Despite the great work of so many to prevent such violence, one in three women in Australia has experienced violence and, shockingly, on average, one woman is murdered each week by her current or former partner, according to Our Watch.

In the years since I met Ann, she and other women with lived experience, experts and service providers have generously helped me gain a deeper understanding of the impacts of violence against women, and the role workplaces can play in ending it.

The bottom line is that workplaces can – and should – play a bigger role in the whole-of-community effort needed to end violence against women, complementing the complex work already underway by governments and the many wonderful advocates in the community and education sectors.

As a member of the advisory group in the development of Australia's next 12-year National Plan to end violence against women and children, it's been pleasing to see a greater consideration being given to the corporate sector's role. This week's National Summit on Women's Safety is an important step towards finalising the next National Plan, due to come into force next year.

While many corporate workplaces are already contributing in various ways to stamp out gendered abuse, the impact could be so much greater if we can build and strive towards a common set of goals.

At a fundamental level, employers of all sizes, in all sectors, have an obligation to ensure employees feel safe, included and respected – and free from harassment or violence in workplaces. This is an area that many businesses, including Westpac, have taken seriously for decades, although there's always more that can be done. Our Watch provides a useful framework for businesses to follow.

Tied to this, workplaces have the ability to influence their employees' attitudes towards gender equality – a vital ambition, given research shows the unequal treatment of women, sexist attitudes and lack of respect is intrinsically linked to the perpetration of violence.

Similarly, employees in many businesses – particularly those providing essential services, like banking, telecommunication and other utilities – are often in a position to pick up on signals where customers may be experiencing (or perpetrating) gendered violence. In these instances, there's an opportunity for those businesses, backed by appropriate training and resources, to work hand-in-hand with other community organisations to respond.

In the banking sector, these signals can often indicate financial abuse.

As the chief executive of the Financial Counsellors of Australia has pointed out, financial abuse is a powerful tactic that can leave victims with no access to financial resources, often causing women to stay in – or return to – a violent relationship. Financial freedom comes with the economic security of a stable income and control over your own money.

While the sector has a common ambition to help stamp out financial abuse, to date solutions have been limited – often due to the need to adhere to regulations with unintended consequences, such as restrictions around separating joint debts.

It's time for all businesses – and regulators – to run a fresh victim-centric lens over what more could be done.

It's also pleasing to see greater consideration in the next National Plan of emerging abuse trends – and arguably the most concerning trend is technology enabled abuse.

As the online environment evolves, the ways in which women and children can be abused is expanding, and online networks continue to foment gendered abuse. COVID has only exacerbated this issue, as the shift to digital interactions is estimated to have accelerated the equivalent of several years in just a few months.

It's an unfortunate reality that when any business introduces new technology-based products, services and processes, perpetrators may find ways to misuse it to harm others.

Sadly, this has been the case for a digital banking feature introduced a few years ago to benefit customers. Abusers worked out they could send abusive messages to their victims when making payment transactions.

While banks have cracked down on and blocked this new form of abuse, history tells us perpetrators will keep seeking new means to harass, threaten and abuse others, including by manipulating technology.

While the E-Safety Commissioner's powers in this realm are critical to curb this behaviour, the onus is on all businesses to be constantly vigilant to new tech-enabled abuse. Data reporting mechanisms must also be considered to provide a more comprehensive picture of abuse and how to prevent or respond to it – including holding perpetrators to account.

I am sure many Australians will join me in wanting employers to play a bigger role in stamping out violence against women and children – as it will take the whole of society to ultimately help break cycles. Formalising this into the next National Plan to end violence against women and children is a good next step.

We owe it not only to Ann O'Neill and every other person whose life has been affected by violence, but to future generations of Australians.

If you or someone you know is experiencing family violence, phone 1800 RESPECT on 1800 737 732. For counselling, advice and support for men who have anger, relationship or parenting issues, call the Men's Referral Service on 1300 766 491.
Ann O'Neill gave permission to include her story in this article.