Untold tale of bank's travelling trailblazer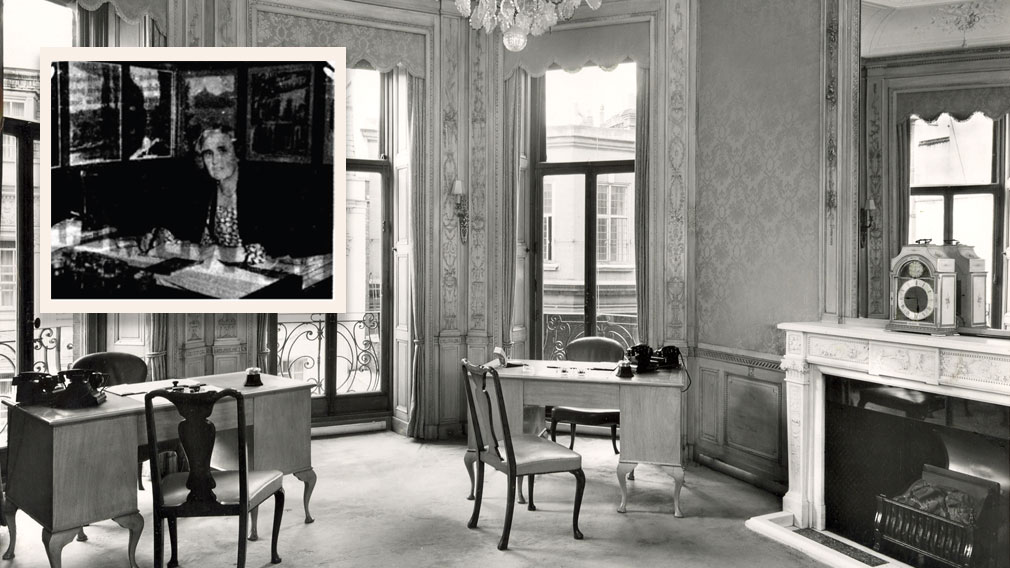 The more I've unearthed about Jessie Sisson, the more intrigued I am.

Among the myriad characters I've come to know from poring over 204 years' worth of private papers in Westpac's corporate archives – from the bank's first landlady Mary Reiby to its best-known thief Ned Kelly – the comparatively unknown Sisson also has a remarkable tale to tell.

An employee for 25 years from 1921, not only did she break fresh ground leading a new line of business for the bank at a time very few women were employed, Sisson also smashed through social norms and "caused talk among the men" with her immense travel knowledge – again perceived as atypical in women at the time.

And after her shocking discovery of the disparity in her pay compared to her male co-workers, she agitated loudly.

I stumbled across this tale after noticing a pristine, hard cover book on the archive shelves published in 1953 by the Bank of New South Wales (which became Westpac). Titled 'A Tour by Car through England, Scotland and Wales', its curiously un-bank like nature prompted a deeper search into its author – Sisson.

I was soon transfixed by a lengthy private letter by the same author to the chief executive equivalent at the time, which revealed a detailed report of Sisson's role at the bank over 12 years to 1946 – the only female voice of that time that I've come across in Westpac's archives – which helped me piece her story together.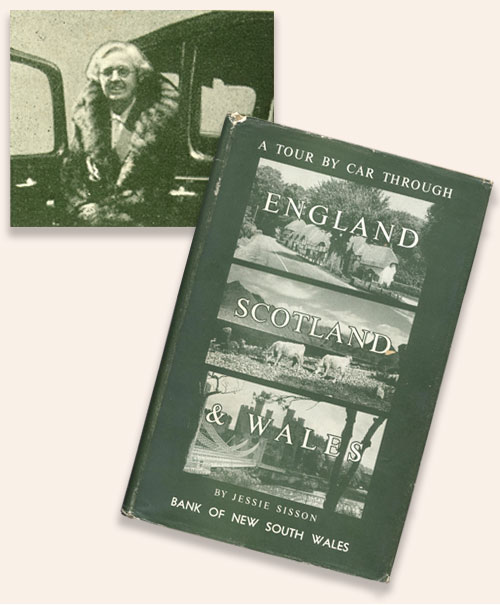 Born in Australia in 1886, at the age of 34, Sisson joined the Wagga Wagga branch of the Australian Bank of Commerce (ABC), acquired 10 years later in 1931 by the Bank of NSW, and her first decade saw her work in back office roles at a number of country branches.

At that time, it was rare for women to be employed by a bank, making up fewer than an estimated 10 per cent of ABC's workforce.

It was also rare for women to travel overseas without an official companion, and yet by the time Sisson was a Bank of NSW employee, she had taken several solo trips to the UK – at the time, a risky, three week-long ship voyage, both ways – travelling extensively each time and taking copious notes on the best routes, accommodation and sites to visit.

Sisson's meticulous travel notes became valuable to others interested in replicating her adventures, as the pull of international travel inspired many Australians in the late 1920s, reflecting a spirit of joie de vivre which accelerated after 1935 when long-distance commercial flights began to replace sea voyages.

Her travel experience also put her in the prime position for her employer, the Bank of NSW, to appoint her as one of the first two employees in its newly formed Travel Department, established in 1933 at its 341 George Street head office in Sydney, as a new line of business to leverage the opportunity created by the blossoming travel wishes of the public.

Along with helping customers with travel arrangements, the bank's new Travel Department offered Australia's first traveller's cheques as a way to safely exchange Australian money into foreign currencies.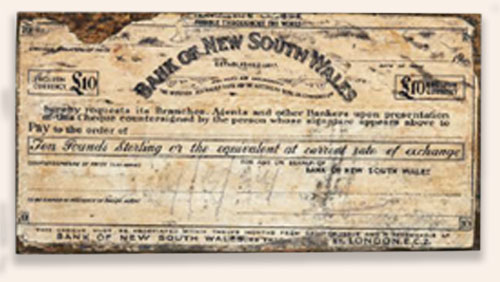 Sisson's commitment to her new role was unmistakable, building on her personal travel knowledge by studying every available travel journal, even arranging with bookstore Dymock's to be notified of any new travel publications, all with the aim of arming herself with the most detailed, accurate advice for customers.


The extent of her research apparently "caused talk among the men", Sisson having analysed the costs for different makes of cars to tour Great Britain for each of three, four and six months – knowledge not typical for a woman of the period. It was at this time the bank first published Sisson's travel notes for customers, including 'Motor Tours of England, Scotland and Wales' (a pre-curser to the later best-selling book I first stumbled on in the bank's archive), along with touring booklets of Australia and New Zealand.

And yet, Sisson's most remarkable years were yet to come.

In 1936, she accepted an appointment to lead the bank's freshly formed travel team established in its new, luxurious Berkeley Square branch in London to serve as the European hub for Australian and New Zealand customers and travellers.

Under Sisson's proficient leadership, the Berkeley Square Travel Department – which offered travel advice and reservation services, financial arrangements and even just a collection point for mail – quickly built a reputation for accuracy and efficiency, outshining the services offered not only by other banks but by travel agencies such as the famed Thomas Cook, and even the consular services of Australia House.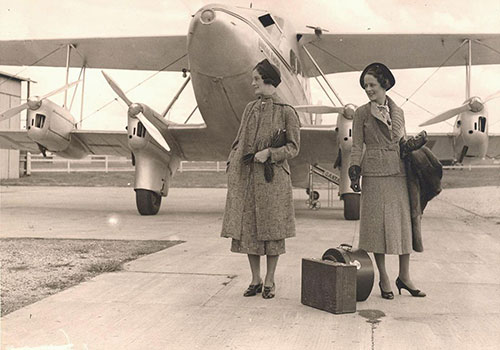 Word-of-mouth spread about the remarkably high service standards, attracting cabinet ministers, high-profile businessmen and even King George V to ask Sisson for advice on everything from visa issues, to short-notice unique travel itineraries for visiting dignitaries, to advice on how to boost Britain's tourism industry.

It wasn't always plain sailing for Sisson.

At one point, when she attempted to arrange facilities for a trip to Cairo with shipping company, the Orient Line, its manager said he was surprised that a little-known bank should "start something new in conservative London and put a woman in charge".

But soon enough, he had changed his tune:

"And now, in three very short years, she has placed the Bank of New South Wales travel department where it is today, in the hearts of us all."

As the turmoil of World War II approached, and ex-pats wishing to flee Europe began to arrive in London in search of the best way to get home, Sisson recalled:

"During the crises of 1938/39 our staff were magnificent, always cheerful and working like heroes. We had up to 70 or 80 people crowding into the rooms at once, most of them worried and anxious. Shipping was chaotic. We got people into a ship only to find within an hour or so it was commandeered. Our staff even made out the Shipping Tickets. In 1939 evacuees from Czechoslovakia were advised by their Minister for Commerce to come to me when they reached London, adding that if anyone would help them I would."

While Sisson had broken through so many social norms and overcome huge hurdles in her commitment to build the bank's reputation over a decade in London (and 25 years overall), as she approached 60, there was one last hurdle too high.

After being "shocked" and "hurt" at learning her retirement pension would be substantially lower that her male peers despite having done the same work, she wrote to the chief executive to seek redress. In the private correspondence she notes:

"In all the years I have served the Bank I have never counted the cost in money, time or health. I was proud of the Bank, proud of my work and proud of the trust given me. My successor, a single man, starts in London with a salary and allowances more than £200 per year in excess of what I leave the Bank on. He has some years less service in the bank … It is quite impossible to live in England on £3 per week or even get a room for that without meals. I am craving the bank's reconsideration of this matter…and very grateful [for]…an increase granted more on the lines of [my performance in] London."

While unfortunately it's not surprising to learn of the substantial gender pay gap, what is harder to imagine is that only men could participate in the bank's superannuation equivalent scheme until 1938.

But it was agitation like Sisson's – along with the pioneering work of women employees like Tennyson Miller, the driving force behind the establishment of a super fund for women, and many others who have chosen to challenge ever since – that have gone a long way towards closing this gap.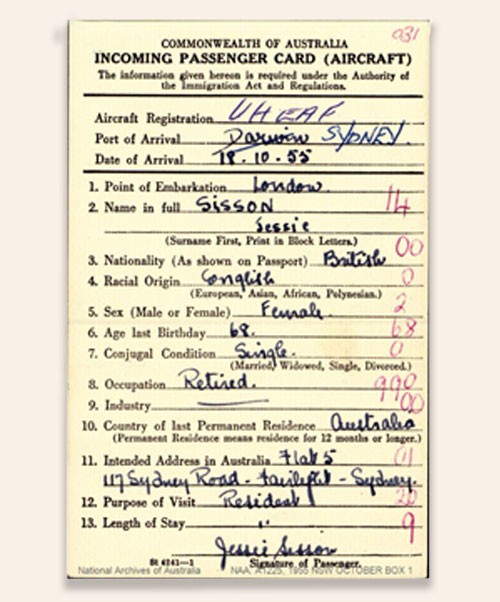 For Sisson, unhappily we don't know if the bank increased her pension, but we do know that after leaving Berkeley Square, she continued to work for another two years as the Information Officer for the Orient Line shipping company.

In a sure sign of her flamboyance, at 63, when petrol rationing prevented her from using her car in England, she travelled 6000 miles through England and Scotland using a mechanised wheelchair – just to prove it could be done and to continue her quest for travel information.

Eventually returning to Australia, Sisson devoted her considerable energies and fundraising efforts to aged care, including contributing to the building of the Anglican Aged Care facilities at Castle Hill – where a facility, named Sisson Clinic in her honour, still exists – before dying in March 1966, aged 79.

In total, Sisson is estimated to have travelled more than 150,000 miles all over the world during her remarkable life, as she blazed new trails for the bank and for women.

Don't miss
By Ben Young
Head of Fraud and Financial Crime Insights