'Pretty sci-fi': Westpac Scholar's nano-robotic drug breakthrough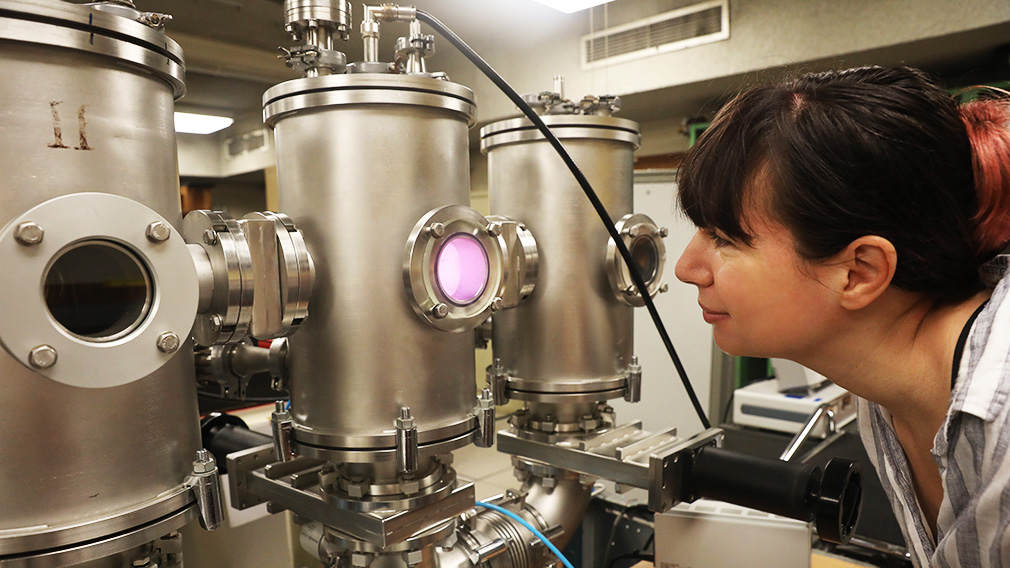 Once the stuff of science fiction, robots do a lot for humans these days.

Vacuum floors, deliver pizzas, pack goods, travel in space, disable bombs, make cars – some will even give you a good game of ping pong.

Robotic up-skilling seems to be endless. But can you imagine a robot so tiny it could steer itself through your brain or your blood to help fix health problems?

"It is a pretty 'out-there' project," admits Dr Shelley Wickham, senior lecturer in physics and chemistry at the University of Sydney who also leads the university's nanotechnology group.

"But there is definitely excitement growing."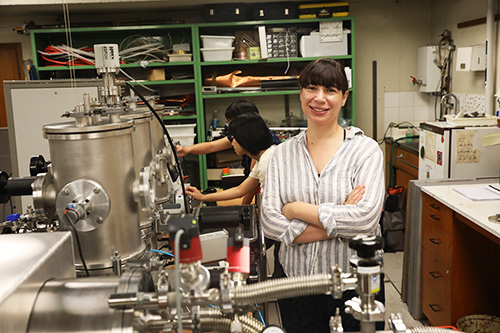 Since beginning her scientific career at the University of Sydney at just 16 through a talented student acceleration program, Dr Wickham has taken out a number of prestigious grants to pursue her ground-breaking molecular nanorobotics research, including a 2018 Australian Research Council Discovery Early Career Researcher Award and Westpac Research Fellowship.

In December, a project co-led by Dr Wickham won the University of Sydney's 2020 Physics Grand Challenge, providing a further boost – and $250,000 – to her team's cutting-edge research which essentially aims to "prevent the side-effects of delivering medication to the wrong part of the brain".

"We have lots of psychiatric drugs for different brain disorders but one of the big problems is they have side-effects," Dr Wickham explains.

"For example, we have really good medication for Parkinson's that can reduce a person's tremors, but that medication may also totally change their personality so they suddenly become unrecognisable to their family.

"The problem is not the medication but that it's delivered to the wrong part of the brain," she says, noting that more than 90 per cent of all new central nervous system drugs fail at clinical trials often because they tend to flood the brain and cause off-target toxicity, rather than target a specific area. Her team aims to solve this by using DNA nanoscience, neuroinformatics, and artificial intelligence to design nanoscale robots which deliver drugs to the distinct regions of the brain where they're needed.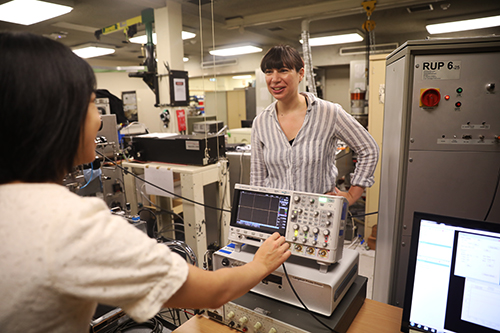 "By delivering existing medications just to the specific part of the brain that they need to be in, the side effects could be reduced, it might also open up new avenues for drugs that couldn't be administered otherwise, and we could transform treatments and patient outcomes," she says.

Dr Wickham traces her "nanorobotic ideas" back to the start of her PhD in 2007 at Oxford University in the UK. She continued her research as a postdoctoral fellow at Harvard in the US before returning in 2016 to her alma mater where her scientific career began.

While still in its relatively early stages, Dr Wickham says winning the Grand Challenge "opened the door" to take the project – which she believes is the first of its kind in the world – to the next stages. While it's hard to predict when it will ultimately bear fruit, she says progress is well underway – including the successful creation of nano-sized walkers that move along tracks.

Her hope is to move into clinical trials within five to 10 years.

But for Dr Wickham, the Grand Challenge funding was not the only sweet aspect of the win.

Her enjoyment is clear in explaining the project team – which numbers around 18 – is not cut from the usual physics team cloth, rendering them almost as ground-breaking as their research. Besides being mainly all young early career researchers and coming from multiple science disciplines, the most unusual aspect is that it's co-led by a woman (Dr Wickham) and around half of its members are women.

The gender imbalance in many scientific fields, particularly physics, remains stubbornly persistent, one recent publication finding women in post-graduate physics positions globally has stalled just below 20 per cent. Dr Wickham is determined to help turn this around, ensuring gender balance in her own teams and lecturing advanced students so women can "see what they can be".

"I went to an all-girls school, and when I got to uni, my first physics lab had 60 people, but there was just one other girl! I remember thinking, OK, this is very different to school!" she says.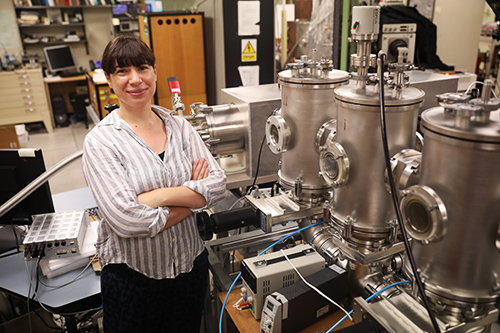 She feels the gender winds of change are blowing, noting that after a 55-year hiatus, three women have been awarded a Nobel Prize in Physics in the last three years. Also, ARC analysis of successful applicants in its most recent Discovery Awards round shows that although women make up fewer than 30 per cent of applicants, their success rate at securing funding was higher than their male counterparts.

Without greater diversity, Wickham believes science will "miss out on the best ideas" and says she "felt lucky from the beginning" to have had female role-models and mentors.

"I've had a lot of good mentors, but it was the female mentors, like Professor Marcela Bilek in physics who developed the plasma system we use, who were more likely to recognise what I could do and fostered and encouraged me," she says.

"That recognition and having opportunities matters a lot."

Dr Shelley Wickham was awarded a Westpac Research Fellowship in 2018 from the Westpac Scholars Trust.