The silent grievers: dads need workplace support too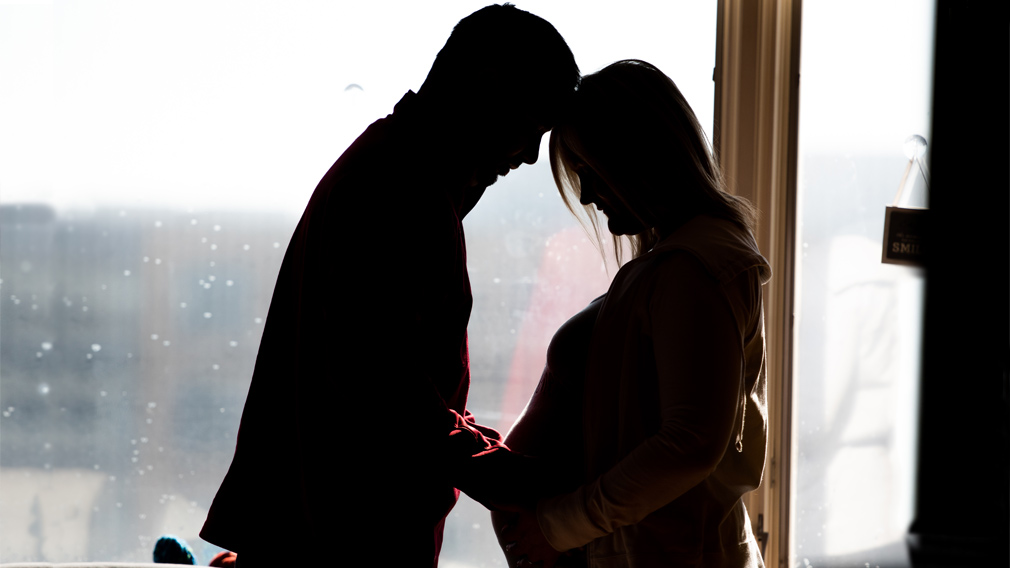 One of the more substantial shifts in Australian society in the last few decades has been dads playing a bigger role in early childhood caring responsibilities.

Gender equity in workplaces has improved alongside this for both men and women, including more flexible work options when a baby arrives.

But what leave and supports are available to dads when their baby dies before or shortly after birth?

Unfortunately, this devastating reality is not uncommon. In Australia, one in four pregnancies end in miscarriage, six babies per day are stillborn and each year up to 1000 babies will die within the first 28 days of life.

While the deep and enduring emotional impact these losses have on mothers continues to gain recognition thanks to the brave women who have shared their stories publicly, dads' voices are less frequently heard.

Through our research, which is providing men with a platform to share their experiences, we have found that grieving dads often feel overlooked, given societal pressure to "be the rock" and support their female partner and family.

Dylan*, who lost two babies to late-term miscarriage, shared with us:

"Men really become an afterthought in this entire process. I totally agree that it is not about us. It is all about supporting your partner. But we need support too… Losing my children has changed me in profound ways… There will always be two holes in me, and I often wonder how different it would have been if I had more support at the time and over the years since."

Although everyone grieves differently, men typically display their grief in different ways to women. Rather than openly talking about their feelings or seeking support, they often busy themselves with activities or distractions and save their tears for the privacy of their homes, cars or sheds.

Typically, men also return to work soon after a loss – some, the very next day.

In our recent survey of over 220 Aussie dads, only 17 per cent had access to parental leave. The remainder had to rely on various forms of existing bereavement, annual or sick/carers leave, which drained their leave for other reasons. Casual and self-employed dads had no choice but to take unpaid leave or continue working.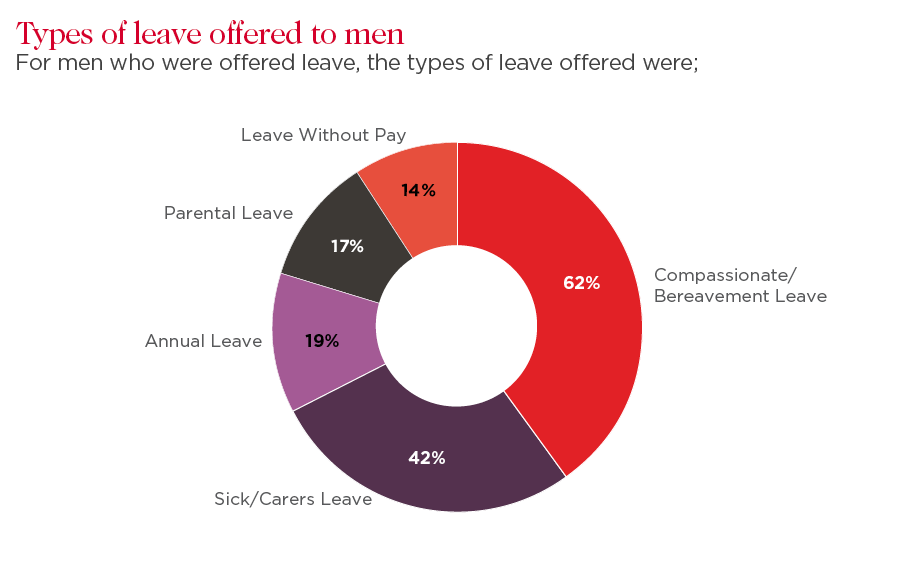 Max's* baby was stillborn at 37 weeks' gestation. Despite having close to one month off work after using various leave, he felt this was not enough time to process his grief:

"I went back to work way too early because we needed to have money coming in. It was a struggle. If there was a longer period paid for, I think fathers would be far better off with the grieving and support – not only for themselves but their family as well."

Although some men find returning to work a useful distraction to cope with grief, others, like Max, report physical and emotional exhaustion, as well as difficulties with concentration and managing workload. Returning to work too soon can lead to burnout, breakdown and reduced productivity.

A report by PwC estimated that stillbirth cost the economy $681 million between 2016 and 2020, with the indirect costs of absenteeism, presenteeism and lost productivity accounting for $349m.

Beyond paid leave, many men in our survey expressed a need for empathy, understanding and additional allowances from their employers. This could include referral to an Employee Assistance Program, stepped progression back into a normal workload, or short-term flexibility in work hours or location. Even where men felt able to return to work, they often needed flexibility to be with and support their female partners through their grief and recovery.

Craig's* baby died at 24 weeks of gestation. He said:

"I tried to come back (to work) after two weeks but only lasted one week as my wife wasn't coping. I took a further four weeks."

In 2018, mothers and fathers who contributed to the National Inquiry into the Future of Stillbirth Research and Education cited inconsistent leave provisions, often provided at employer discretion, rather than standardised across the board.

The inquiry heard mothers and fathers of a stillborn baby may be eligible for 18 (shared) weeks of Paid Parental Leave. Where the mother takes this, fathers may be eligible for two weeks of Dad and Partner Pay, and/or a Stillborn Baby Payment. However, eligibility was subject to income caps and tests which exclude many employees and other forms of loss, including late-term miscarriage.

Positively, in September new laws were proposed to provide mothers and fathers with up to 12 months of unpaid leave following stillbirth and infant death. In the latest federal budget, the Morrison government also committed $7.6m to ensure that all families who experience a stillbirth or the death of a child under 12 months of age receive $3606 in support payments.

These announcements represent a substantial step. However, men face ongoing difficulties in balancing work and family demands, with research pointing to significant barriers to taking workplace leave, including financial considerations, gendered expectations and workplace/employer resistance.

Randall's* baby was stillborn at 40 weeks' gestation. He explained:

"In mine and my wife's experience, we've found that the support she received from her work colleagues was much more open. She could talk about her loss. I, on the other hand, was given the 'I understand', the 'sorry for your loss', a head nod, and a handshake. But very seldom was I given the opportunity to talk about my loss. When asked about my loss, it was more to talk about what happened, and why we lost our baby. But not so much on how I was feeling."

Moving forward, policy changes must also be accompanied by a cultural shift in the way managers, employers and colleagues respond to men following a pregnancy loss. Genuine acknowledgement and validation could not only ease the burden of grief for men and families, but also result in increased productivity and reduced periods of absenteeism.

It's time more workplaces considered their approach to this tragic life reality so many families sadly face all too often.

* Names used in this article are pseudonyms.

Kate Obst is a PhD candidate and Westpac Scholar, having been awarded a 2018 Future Leaders Scholarship.


If you or anyone you know needs support following pregnancy loss, Kate recommends contacting Sands Australia, Pink Elephants Support Network or Bears of Hope.