Milking new farm tech to cut cost – and carbon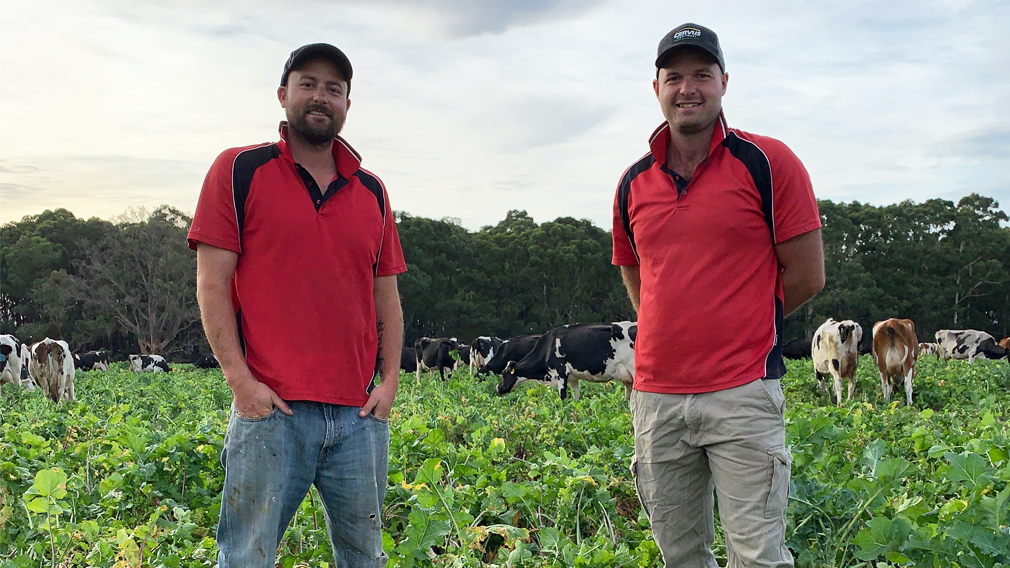 Sam Doolan and his brother Peter are no strangers to shaking up how they do things on the 70-year-old dairy farm they run with their parents and wives.

"A lot of the guess work has been taken out of it for me and Peter, because we've been learning from dad," says the third-generation farmer of his father, Sam Senior.

"That's meant we can bring a new, fresh look at things. Dad's also always researching on rainy days to think about how we can do things better."

The 280 hectare farm near Ecklin South, around 200 kilometres south west of Melbourne, has emerged as one of the industry's early innovation adopters, more than a decade ago pioneering the installation of automated milking and calf feeding machines that slashes time and costs. More recently, the Doolans put their hand up to be a "guinea pig" in a ground-breaking trial, dubbed "Keeping Carbon on the Farm", aimed at improving soil and animal health while reducing carbon emissions and costs.

Soil carbon was last week named as one of five priority areas under the government's new technology roadmap, noting that such projects could draw up to 90 million tonnes of CO₂ from the atmosphere annually while improving soil resilience to drought and erosion. But a key barrier is the high $30 per hectare, per year average cost of measuring soil carbon, prompting a goal to find ways to drop costs closer to $3.

"We're transforming our farming practices which will see whole-of-farm emissions reduce around 25 per cent, while also becoming more efficient and saving money," Sam Doolan Jnr says.

"It's now really a one-person dairy to milk almost 600 cows, on their own, in 2.5 to 3 hours. And when you get there at 5.30 in the morning, 90 per cent of the calves are already fed because they've been trained on the (automation) machine.

"It all goes together to make sure the farm's there for the next generation."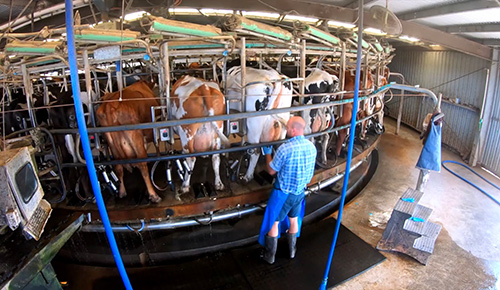 Almost 18 months since kick-off, the three prongs of Keeping Carbon on the Farm – carbon capture, revegetation and energy efficiency – are showing early positive results, prompting project spearhead Geoff Rollinson of the Heytesbury District Landcare Network to recruit a further 20 beef, wool, dairy and viticulture farms to join an ambitious two-year follow-on trial.

A key focus is to investigate cost effective ways to capture carbon in soil (where it's an asset) while keeping it out of the atmosphere (where it's a problem). To do so, 20 soil plots across the Doolan's paddocks received varying applications of compost mixed with biochar – a form of charcoal which boosts carbon in the soil and improves fertility – and the effects tested six-monthly by scientists at Deakin University.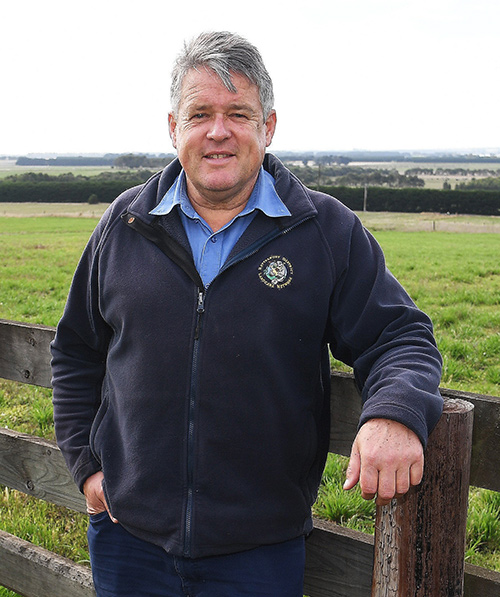 Although still early days, Doolan says the most recent test results are "very encouraging" and will likely enable him to cut back fertiliser – a good outcome for the environment, his herd and his back pocket.

He's also hopeful it could eventually lead to an additional revenue stream by earning carbon credits through the Emissions Reduction Fund. The precedent was set by a Gippsland farmer last year who is reportedly the first in the world to receive soil carbon credits.

The Doolan's relationship manager at Westpac Rhonda Henry, a 47-year veteran of agribusiness banking, says while the family is clearly "ahead of the innovation curve", there's been a pick-up in capital investment around the region in the past year, including in technology and sustainability measures, especially in dairy. She says this has been driven by the return of confidence to the industry after a decade of "doing it pretty tough" due to difficult seasonal conditions coupled with volatile farmgate milk prices, resulting in dairies shrinking from a peak of more than 22,000 in the 1980s to less than 5300 nationally.

Doolan adds while all farmers are keen to invest in more sustainable ways of running their farms, the outlay is usually large at a time when "everyone has had to tighten the purse strings".

"For us the long-term payback is worth it," he says.

Doolan says the second element of the Keeping Carbon on the Farm, also designed to keep carbon in the soil, involved planting 5000 native seedlings across 2.5 hectares to create "shelter belts" – protected, shady corridors to shelter stock, prevent erosion and attract birds to encourage pollination.

"That's now 20 hectares out of 280 that we've planted back to native trees in the last three years," he says.

The seedlings were among 90,000 to have been grown and planted in the past year through Heytesbury District Landcare Network's carbon projects, up from the usual 30,000, due to an "enormous appetite to revegetate after the fires", says Rollinson.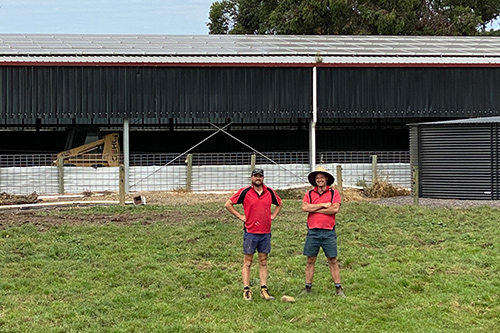 The final prong of the trial is to reduce the dairy's electricity consumption and costs through a first-of-its-kind real time monitoring system using sensors to measure and control all aspects of the operation more efficiently – all via a phone app – and harnessing more solar energy.

"The idea of the system is for the solar panels to let us know when it's at its optimum and we can do our big power consuming activities during the day for free using the sun, like chilling milk, heating water to wash the dairy, and crushing grain for feed," explains Peter Doolan, also a trained electrician.

To increase electricity generation, project funding was secured to install an additional 50 solar panels, expanding on the 136 solar panels the Doolans put in four years earlier which already generate around 350 kilowatt hours a day in summer and 150 in winter.

"Heating water and cooling milk makes up about one third of our energy usage so by doing those two things off solar during the day, that's essentially saving us a third of our energy costs," he says.

Don't miss
By Ben Young
Head of Fraud and Financial Crime Insights