PODCAST: Fintech post a pandemic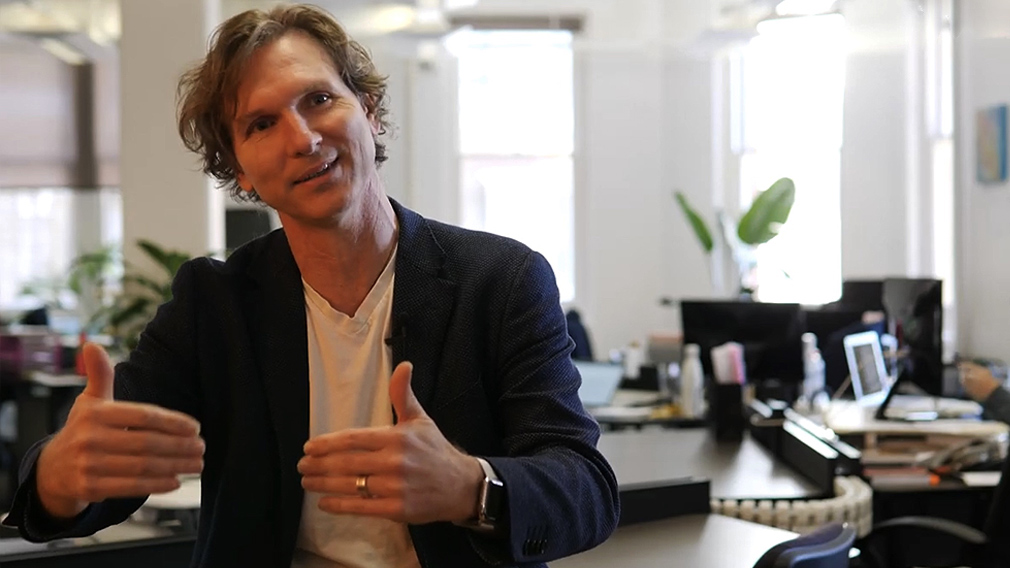 Policymakers and investors must hold firm in supporting the build out of Australia's start-up space in the face of COVID-19 or risk giving up years of progress and opening the door to more innovations being controlled by the world's tech giants, according to one of the nation's fintech venture capital leaders.

As many fintechs (financial technology companies) ready for their first expected recession and credit cycle, Reinventure managing partner Simon Cant said several start-ups in the space generating revenue had experienced a drop off and been forced to let staff go or shift them to part-time, which had been "really difficult" given how tight their relatively small teams were.

"I think it's actually quite variable across the sector, (but) it's definitely going to be testing times for fintechs," he says in a podcast with Westpac Wire.


Since launching six years ago, Sydney-based Reinventure has made around 30 investments in fintechs in Australia and overseas across its three $50 million funds, which have all been supported by Westpac. It has coincided with massive growth in the broader fintech sector, expanding from relative obscurity to more than 600 companies by late last year, according to KPMG, including high profile listed names like Afterpay, Zip and Prospa.

Mr Cant, who co-founded Reinventure with Danny Gilligan in 2014, said that Australia's fintech scene had benefited from several forces, including Prime Minister Scott Morrison's support for the industry in recent years and in his previous role as Treasurer. But he added it was "definitely a time that we need to be raising people's awareness of the importance of preserving" the nation's start-up and scale-up ecosystems to drive innovation and support the economy.

It comes amid rising debate about the ideal future settings for the economy post COVID-19 and whether there is an over-reliance on population growth and a handful of sectors, such as mining and property, to drive growth.

"I think it's actually critical both from a government, from an incumbent and corporate perspective that we recognise that this is a call to … lean into building our venture community more aggressively," Mr Cant said.

"Because the danger if we don't is that the new players that will dominate this space will be the large US incumbent digital players who have, you know, the resources to easily see through this challenging period.

"In many cases, their businesses are growing rather than shrinking. And, you know, if there is not enough capital to support some of these up-and-coming ventures…you'd definitely expect some of these large digital players to be opportunistic about picking some of these new innovations up at much lower prices than they might have otherwise.

"And that would be, I think, a real tragedy for the venture community generally, but particularly the venture community in this country that has built so much learning and so much capability in the last five or six years, more, I think, than in any time in Australian venture capital history."

Mr Cant said it was advising its portfolio companies to ensure their "runways" lasted to the end of 2021 and noted that, despite the challenging times, many start-ups now had access to a bigger talent pool while others were benefiting from the "pretty extraordinary shot in the arm" of shifting consumer behaviour to online and digital channels.

Also, many start-ups were used to working in non-traditional environments and online, he added.

"I think the dynamism that this has sort of pushed them into has in some ways set their business up really well, because they've realised what can be done in some cases on a lot of resource space," he said. "So I think there'll be both – there are definitely hits in this environment. But there will also be some really interesting and surprising ways to come out of it as well."

The views expressed are those of the author and do not necessarily reflect those of the Westpac Group.

The information in this article is general information only, it does not constitute any recommendation or advice; it has been prepared without taking into account your personal objectives, financial situation or needs and you should consider its appropriateness with regard to these factors before acting on it. Any taxation position described is a general statement and should only be used as a guide. It does not constitute tax advice and is based on current tax laws and our interpretation. Your individual situation may differ and you should seek independent professional tax advice. You should also consider obtaining personalised advice from a professional financial adviser before making any financial decisions in relation to the matters discussed.