Have consumer habits changed for good?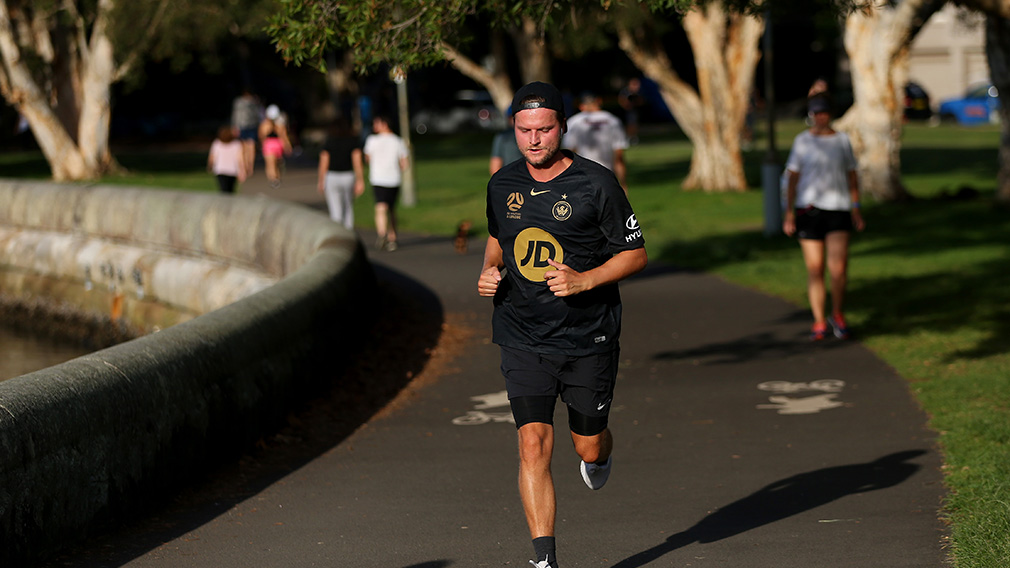 Looking beyond the anxious headlines, COVID-19 has done us one big favour: we've had time to stop and think a bit about how we live our lives.

And while it's been an immense inconvenience being stuck at home with a bottle of hand sanitiser, if we're lucky, a lot of us have started thinking about how we're going to do things differently after this dreaded virus has retreated, as it eventually will.

Hamish Douglass, the co-founder of locally-listed funds management giant Magellan Financial, was on the money last week when he said that very significant events like a World War and the 1930s Depression had lasting effects on consumer and business behaviour and it's very likely this pandemic will have a similar effect.

Similarly, new Westpac CEO Peter King noted that many businesses would have to adapt to a new environment given "not everything will return to what it was".

And it's already playing out in fascinating ways, with Conor Campbell and his new bride Britta a case in point.

He's from Scotland, she's from Sydney and they live in Melbourne, as do most of their friends. They had planned their wedding for 90 guests at a Pittwater restaurant just north of Sydney in late March, which turned out to be the first Saturday after the "five person limit" was imposed by State Premier Gladys Berejiklian.

On paper, it was a disaster waiting to happen.

The guest list of 90 gradually shrank to 50 as it became clear their Melburnian friends weren't going to be crossing the state border.

Then, at 48 hours' notice the families moved the event to Britta's parents' garden in Sydney's Middle Cove, with a tiny number of suitably distanced family members looking down on the bridal couple and celebrant from a balcony, and the ceremony streamed live from a laptop.

All in all, around 200 people watched, many of them having got up in the middle of the night in the UK to take virtual part.

Conor's father Geoff was over the moon at the outcome, which included the bonus of no one physically involved in the wedding appearing to show any COVID-19 symptoms almost two weeks later.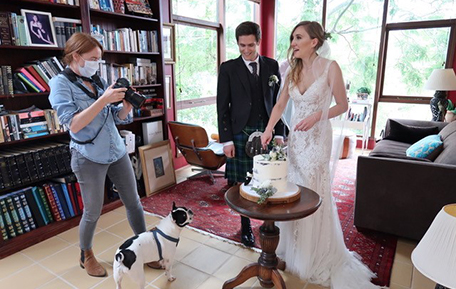 "Many got dressed up for the occasion. Comments flowed in during the service and the 'congregation' was completely connected," said Geoff, adding that after the ceremony everyone exchanged virtual hugs and kisses over WhatsApp, Facebook and email.

"It was set up at short notice and the technology was free and worked flawlessly. Far from being second best, for many it was a better and more meaningful experience than a physical wedding," he said.

Like many others, Magellan's Mr Douglass said he was trying to predict how consumer behaviour would shift to ensure being invested in the companies set to benefit. He said several industries would likely change, citing how the travel industry could undergo "fundamental and lasting demand changes as retirees will probably not want to travel overseas for an extended period".

"And businesses may determine that much business travel is inefficient and discretionary and meetings can be undertaken via video conference," he said in a public update to investors last week.

"In trying to think about changes in consumer patterns, we're asking ourselves numerous questions.

"Will people dine out less in restaurants? Will there be less conspicuous consumption? Are people going to change their hygiene habits? Will this lead to increasing demand for cleaning and hygiene products? Is there going to be a fundamental change in how people work?

"Will this lead to an increased demand for productivity software like video conferencing?"

That last issue has attracted widespread interest as millions of workers around the world work from home, with some commentators also questioning what will happen to demand for office space once desk workers get used to spending at least part of their working week at home. Likewise, does increased usage of e-commerce and digital banking channels become permanent, or will gym memberships bounce back to previous levels following months of having to make do without?

US retail intelligence and software company Stackline claim gym and fitness equipment e-commerce sales soared in March, raising the obvious question of whether people will exercise more at home. (FYI, disposable gloves and bread machines were the two fastest growing categories).

While only time will reveal the answers, clearly there will always be a place for personal contact in the post virus world. But it seems even more certain that there will also be a lot more freedom of choice and a lot more scope for thinking through how we do things.

The views expressed are those of the author and do not necessarily reflect those of the Westpac Group.

The information in this article is general information only, it does not constitute any recommendation or advice; it has been prepared without taking into account your personal objectives, financial situation or needs and you should consider its appropriateness with regard to these factors before acting on it. Any taxation position described is a general statement and should only be used as a guide. It does not constitute tax advice and is based on current tax laws and our interpretation. Your individual situation may differ and you should seek independent professional tax advice. You should also consider obtaining personalised advice from a professional financial adviser before making any financial decisions in relation to the matters discussed.