Counting the cost of bushfire's fury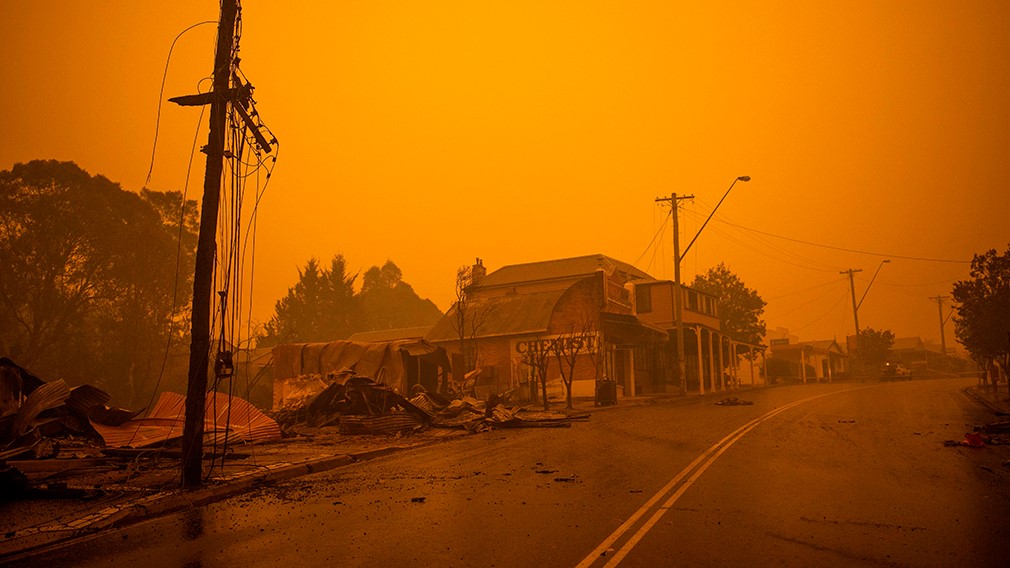 At 4pm on the first Saturday of 2020, Gabi Robertson looked out the window and could barely believe her eyes.

Thick smoke, turned flaming red from nearby bushfires, made the southern NSW town of Jindabyne more reminiscent of Mars or a warzone than its usual breathtaking Snowy Mountains backdrop, characterised by rolling hills and a massive lake.

Around 24 hours earlier, the local small businesswoman left her home in nearby Thredbo with husband Tim after authorities evacuated several towns amid fears they could be razed, just nine firefighters and two trucks remaining to protect the ski town, one of Australia's largest that operates year-round after opening in the 1950s and almost 400 permanent residents call home.

"Last time in 2003 when the big fires came through we had literally dozens of fire trucks and choppers," says Gabi, the co-owner of Thredbo online fashion business SNUXE, recalling prior brutal bushfires that burnt large parts of the Kosciuszko National Park and narrowly missed Thredbo.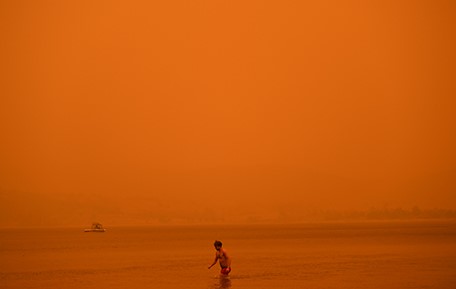 "But this time, because of the extent of bushfires everywhere, we were extremely concerned for the safety of our resort, our homes, our businesses and our local fire crew – there was barely any resources to stop our ski resort from potentially burning down.

"It's really intense. And it's not over yet – conditions are worsening and we might have to leave again this weekend. We've been relatively lucky so far – what's happened to so many friends and people is just so sad."

While Thredbo remains untouched for now, many other towns and families haven't been as lucky.

Around 6.5 million hectares of land has already burnt, cutting off major transport routes, destroying more than 1800 homes and claiming at least 25 lives. In contrast, 450,000 hectares of land was torched in the Black Saturday fires in Victoria in 2009, which cost an estimated $4.4 billion, the nation's dearest bushfire on record. Since September, insurers have received around 9000 insurance claims from New South Wales, Victoria, Queensland and South Australia with losses standing at $700 million, the Insurance Council of Australia said this week after a meeting with the Treasurer to provide an update on the industry's response.

Those numbers are expected to grow as what Goldman Sachs economists dubbed one of the nation's "worst bushfire seasons on record" continues, spurring global attention and intense debate about climate change.

But aside from the tragic human impact, attention is now also turning to the impact on businesses and, more broadly, the overall economy.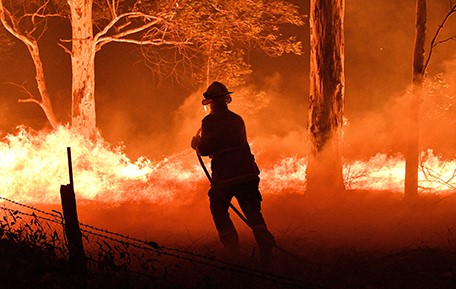 Economists say the fires are likely to stunt business activity as tourism, construction, consumer spending and confidence take a dive. There's also concerns about weaker productivity due to the scale of the physical damage and smoke, and the hit to agricultural output in many areas already reeling from one of the worst droughts on record.

"It's important to appreciate that bushfires in Australia have not tended to have an aggregate impact on the economy; instead there have been severe localised impacts," says Katrina Ell, an economist at Moody's Analytics. "But the risk of there being broader macroeconomic spillovers this season are high given the scale of the fires as well as the fact that it is still early in the bushfire season and the existing fires are yet to be contained."

Even prior to the recent events, the NSW Small Business Commissioner, which advocates for the state's 765,000 small businesses, warned about the potential "significant" indirect impacts to small businesses from the bushfires, particularly in the critical summer holiday season. The NSW Business Chamber has also released fresh advice for impacted small businesses, while in Victoria a new permanent dedicated agency has been established to work with communities impacted by the bushfires.

Gabi says several small businesses in the region are either closing for the busy summer period or being affected financially, adding that her SNUXE business would likely suffer softer sales from shops that sell her clothes and other products.

"It just affects everything, which is hard for everyone at this typically busier time of year, from service stations that rely on summer trade driving by to local cafes, restaurants and accommodation," she says. "We all need to help each other however we can, nothing is too small. The logistics of running businesses in regional areas are challenging enough, with high rents and highest electricity prices in Australia etc, when tourism numbers are down it has a snowball effect on everyone in the community."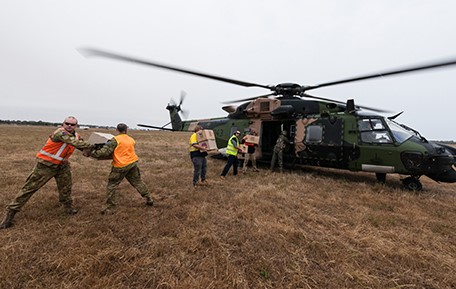 In fresh research released today, Westpac's economics team said while the overall economic impact was "highly uncertain", total losses to date were likely around $5bn – higher than the 2009 bushfires in Victoria but smaller than the Queensland floods in 2010-11. They estimated a GDP impact of 0.2-0.5 per cent, mostly in the first quarter of 2020. Goldman Sachs and AMP economists expect a 0.3 per cent and 0.4 per cent hit to the economy, respectively, which grew 1.7 per cent in the year to September 30, below "trend" of 2.75 per cent.

"Initial indications suggest the main direct negative impacts will be on local tourism activity with potential disruptions from smoke pollution affecting the major capital cities. Indirect effects through a hit to confidence and impacts on the wider tourism industry are harder to assess but could be similar in scale," Westpac's economists said.

Despite the devastation, a handful of economic positives exist, experts say.

For one, the deployment of The Australian Defence Force could boost public consumption. Also, the government's new $2 billion national bushfire recovery fund – unveiled this week amid rising calls for greater action – and NSW's new $1bn commitment will flow through the economy over time.

"There are a few ways in which the fires could boost economic activity. For one thing, firefighters and volunteers called up to support the rescue effort are working overtime, which should boost output," adds Marcel Thieliant, senior economist Australia & New Zealand at Capital Economics, an economic research consultancy.

"Efforts to rebuild destroyed homes may also boost output, albeit with a lag."

As for the here and now, the response is growing across the board.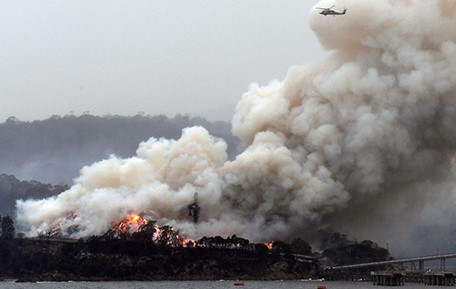 A slew of celebrities, philanthropists and businesspeople have donated millions of dollars to a range of charities and organisations involved in fighting and responding to the bushfires. Corporate Australia has also upped the ante via a range of donations and assistance for affected customers and employees, including Westpac's new bushfire support fund.

In Cooma, about an hour's drive from Thredbo and not far from the badly bushfire-hit town of Cobargo, local women's clothing business Birdsnest announced on Facebook it had donated $10,000 to the local NSW Rural Fire Service and that it was working on a program to assist women who have lost their homes to fires.

Noting the small positive effect on GDP of increased outlays by charities and from government transfers, JPMorgan economist Sally Auld this week said the ultimate impact from the bushfires to the economy would be heavily influenced by the degree of disruption to infrastructure and productive capital.

"Notwithstanding the significant environmental and welfare cost, immediate impacts on GDP remain hard to identify so far," she wrote in a note. "Observable negatives would become much more likely if major energy or transport infrastructure, and/or more densely populated areas like Canberra and Western Sydney were to become significantly affected."