'It should be a luxury': meat's meaty challenge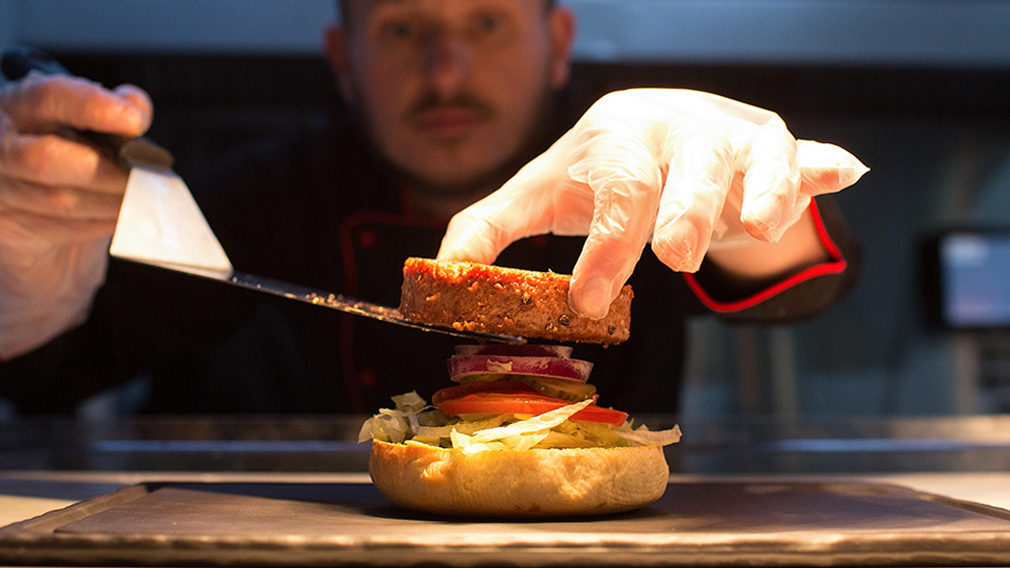 As one of Australia's biggest buyers – and eaters – of beef, Jack Cowin was surprised.

"I've eaten beef all my life, (and) v2food…tastes as good as beef," Cowin, the founder of Hungry Jack's burger chain, said at a taste test of a new meatless pattie introduced last month in its "Rebel Whopper".

Made from legumes, the pattie from start-up v2food – a partnership between CSIRO and Cowin's Competitive Foods Australia – marks the latest development in the burgeoning alternative meat industry.

A rapidly growing number of restaurants globally are adding plant-based meat options, while more pork-free bacon, chicken-free chicken and tofu-based sausages are appearing on supermarket shelves in a bid to attract so called "flexitarians", or people keen to reduce their meat intake for health, ethical or environmental reasons.

While still a relatively small proportion of the global meat industry at 1 per cent, Barclays has forecast alternative meats could reach 10 per cent in the next decade as global sales soar to $US140 billion from today's $US14bn.

The Australian share of the market is forecast to add $6bn to the economy by 2030, according to the Hon Karen Andrews, Minister for Industry, Science and Technology, who described it as an "exciting" opportunity for Australian grain farmers at v2food's launch.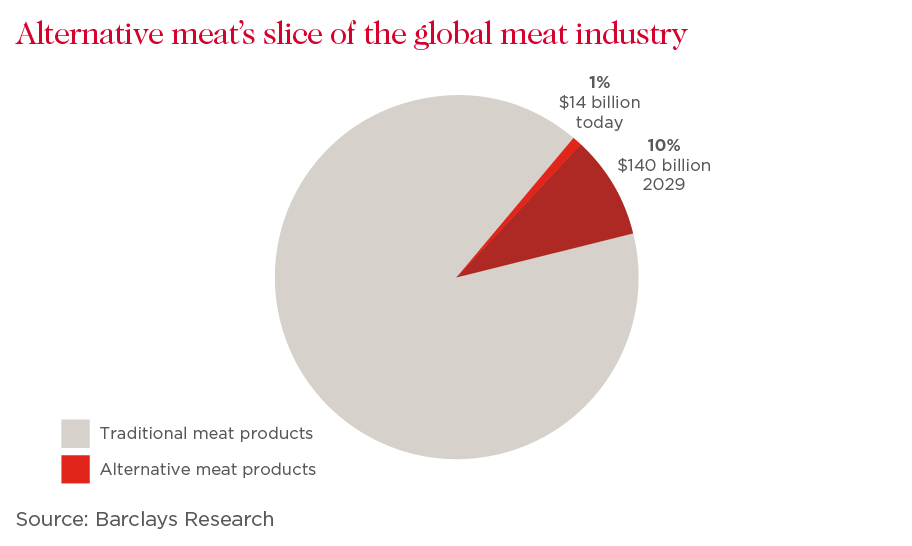 While some meat producers view alternatives as a competitive threat, many commentators believe that as the global population heads towards an estimated 10 billion by 2050, up from 7.7 billion today, the entire protein market will grow, including farm-based meat. Indeed, the Food and Agriculture Organisation of the United Nations predicts a 76 per cent increase in global meat consumption by 2050, noting that "more meat will be eaten than ever before", despite its warning that meat production is a known contributor to climate change.

South Australian beef farmer Dr Ellen Litchfield says the growth of plant-based meat alternatives is a positive step to meet increased future demand for protein, but farm-grown meat shouldn't continue to be a "scapegoat" in the public discourse about combatting climate change.

"We shouldn't really be eating huge amounts of red meat every day – it should be considered a luxury product," says the third-generation pastoralist at Wilpoorina Station, just south of Marree.

"Having a plant-based diet will decrease your carbon footprint, but just doing one less transatlantic flight each year decreases your carbon footprint much more. You just need to consume less in general."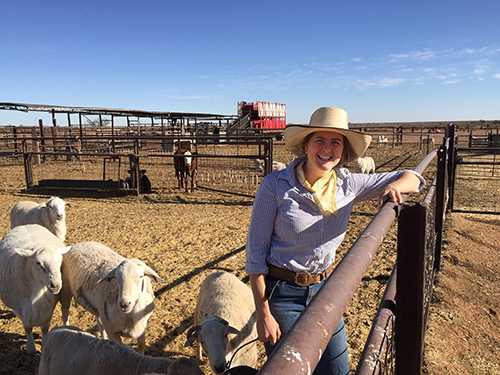 Litchfield is no stranger to the challenges, the trained veterinarian spending most of the year undertaking ground-breaking international research, backed by a Nuffield Scholarship supported by Westpac Agribusiness, into the effect of climate change on red meat production in arid and semi-arid regions to ensure local farmers are at the forefront of sustainably feeding the world.

"I'm 100 per cent sure climate change is happening but drought has always been one of the biggest problems facing our state. We need to be leaders in adapting, using new technologies and techniques," she says.

The property Litchfield and her husband help her parents run – which together with neighbouring farms run by her extended family stretches across 608,000 hectares – is farmed organically and using techniques that limit damage to the natural habitat to maintain its natural biodiversity. It involves constantly rotating livestock using different watering points created by solar powered water pumps and responding quickly to the capacity of the land by selling or putting the livestock out on agistment when it's not raining.

The devastating current drought – which has hit the region hard, the towns nearby going for more than 1000 days without rain – has seen her family significantly destock to only about 10 per cent of the usual cattle herd of 5000 and 30 per cent of the usual 12,000 dorper sheep flock.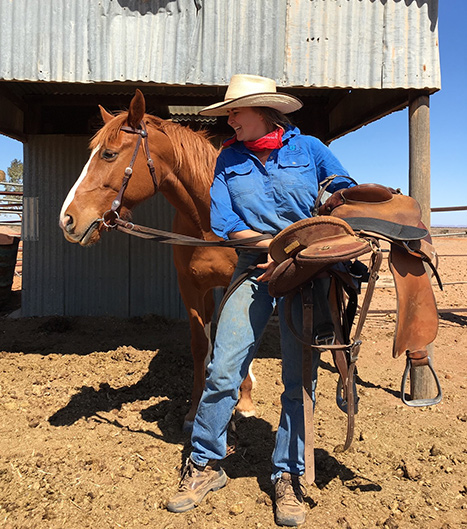 She says most of the primary producers around her area are similarly "really progressive", simply to survive in the arid landscape.

"If they aren't constantly evolving and trying new things, and working within the restraint of the landscape, then they generally don't stay around for very long," she says.

"I'm really proud of the way that we can produce livestock here, whilst maintaining the natural ecosystem, rather than that protein having to come from feedlots or more intensive systems that can't maintain the natural environment."

While still part way through her research, which has included study tours throughout Asia, UK and Europe, USA, Canada and Africa, Litchfield says her conviction has firmed that land conservation and agriculture can be synergistic, and that primary producers should receive greater recognition – and financial incentives – for the role they play as environmental stewards to encourage even more industry sustainability.

"Pastoralists are formidable stewards of the environment and most pastoralists are doing an amazing job as part of a really healthy system that allows us to create a nutritious protein source from surplus pasture, and without damaging the natural environment," she says.

"If there was more recognition for ecosystem services, then pastoralists would be even more conscious of how they can ensure the land's longevity because they wouldn't have to rely solely on producing a highly volatile product that is totally rainfall dependent to feed their families.

"That's also going to be important in the future for agri-financing. Having your business recognised as being a sustainable and environmentally friendly business that is aligned with the UN sustainable development goals will help a lot with getting green loans and other financing."
View the 2020 winners of the Westpac Agribusiness sponsored Nuffield Australia Farming Scholarships.


Don't miss
By Ben Young
Head of Fraud and Financial Crime Insights