Bring in the 'builders', says Amazon exec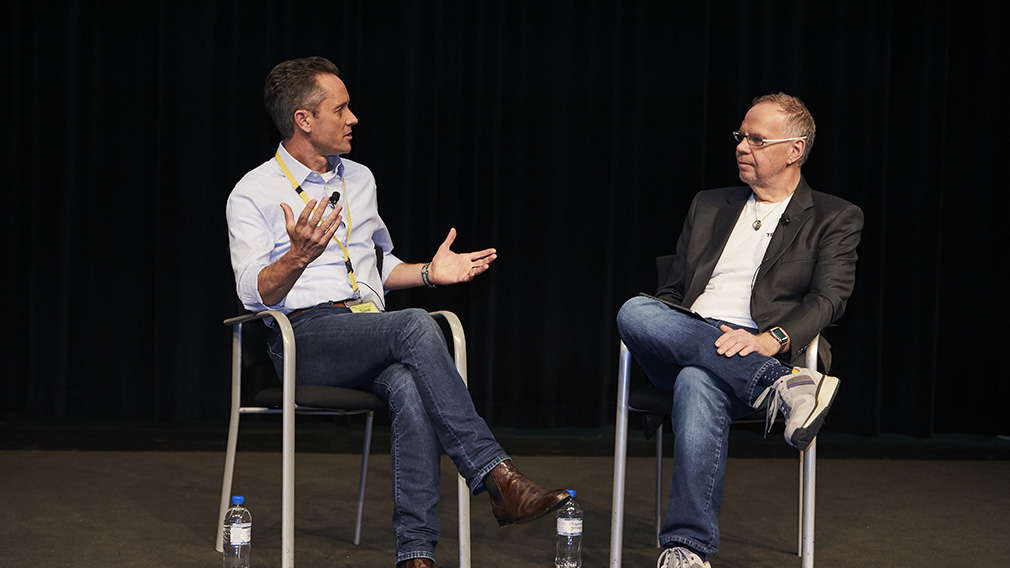 Ask Ed Lenta, the managing director Asia Pacific of Amazon Web Services, what he sees as one of the keys to business success these days and the answer sounds simple; well, kind of.

"I believe any organisation needs to be incredibly urgent in attracting builders into their company and providing them with the things they need to get on and build," Lenta told Westpac's fourth "TECHx19" event for the bank's GroupTech employees in Sydney last month.

Amid arguably the fastest pace of change in human history and tech-driven upheaval of most industries, winning employees who are adept at building things seems logical. However, there's more to it than just taking more action and cutting out bureaucracy.

"It's a two-way street. The contract that exists on the other side of that is that all of us as builders are constantly thinking, 'well what are we doing today, how is it affecting the customer experience and what could I be doing, what can I be taking ownership for that I'm going to build something to improve that customer experience," Mr Lenta said.

"Probably the sharp end of the sword is the developer in all of that but … these days it's all around cross functional teams coming together. You need product managers, business owners, technologists and a wide variety of capabilities and skills that are coming together as a team around a particular product and saying 'well how do we make sure that this product is going to affect the customer experiences'?"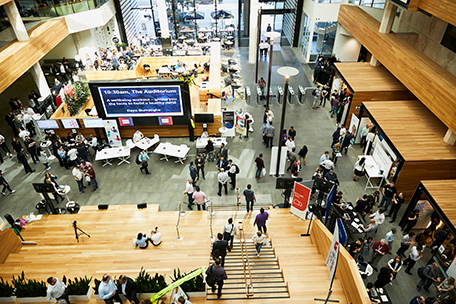 The TECHx19 event was the first for chief information officer Craig Bright, who joined Westpac last year following the retirement of Dave Curran and recently added new tech talent to his leadership team, including new chief technology officer David Walker. He and Lenta were just two of many technology leaders and industry partners who shared their insights at TECHx19, which explored the innovation and progress in Westpac's next generation core platforms, data driven experiences, mobile first engagement, hybrid cloud infrastructure and building world-class capability.

Mr Lenta, who joined AWS in 2012, said to be effective, builders were needed across entire organisations – not just tech roles – as part of a culture that ensured they took ownership, delivered results, get things to customers quickly and are allowed to fail. He cited Amazon's 14 leadership principles – which include "customer obsession", "ownership" and "bias for action" – as key to driving its growth from an e-commerce book retailer into one of the world's largest companies and biggest cloud computing player through AWS.

He said to build big businesses you need to "find things that will be true for long periods of time", citing Amazon founder Jeff Bezos's previous comments that customers are always "beautifully, wonderfully dissatisfied". But he added start-ups were also well placed to deliver customer-driven innovation in today's fast-moving markets, citing the localised approach of Indian online food delivery platform Swiggy and Singapore's Grab.

"When I think about the way in which innovation is driven inside of Amazon it's always directed at customers, it's always how will we build something that's going to improve the customer experience, that's going to delight customers, or make customers lives better tomorrow," Mr Lenta said.

"And that's not the only way one can choose to innovate. (But) I think about 10 per cent of the time you've got to invent things on behalf of customers, and the other 90 per cent all you have to do is listen to customer feedback, think hard about the way in which they're benefiting from the things you're taking to them and then make it better."

In the second quarter, Amazon grew sales 20 per cent to $US63.4 billion as Amazon Prime moved to one-day delivery and it also expanded its physical retailing presence across Whole Foods and "Amazon Go" stores. During the quarter, AWS – which grew net sales 37 per cent to $US8.4bn, or 13 per cent of the group – unveiled several new offerings, including the general availability of Amazon Personalize, Amazon Managed Blockchain and AWS Security Hub.

Mr Lenta said AWS's customers, which include many Australian corporates, were most focused on its security, operational integrity and pace of innovation. He said the group's customer-informed approach meant it was fairly technology agnostic, saying that "as long as our customers are going to get something out of it, at the end of the day I don't think we mind too much" which tech powers it.

In an address, Mr Walker underlined the pace of change facing companies by predicting mobile phones could be displaced as consumers' main hardware device of choice in the next decade. He said the convergence of cloud, biometrics and artificial intelligence technologies will spur the rise of ubiquitous computing as humans shift away from interacting as much on screens to conversational interfaces.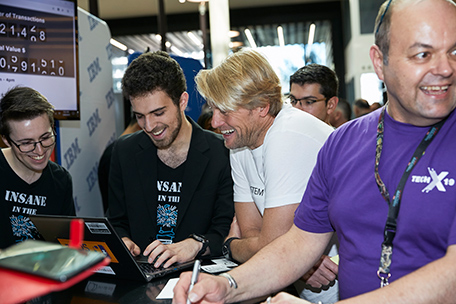 "We still need to be worried about mobile apps because that's today, we still need to be good at that," he said. "But I used to talk about being mobile first, conversational next, so invest in conversation to the point where we're getting ready."

Walker, who joined Westpac from DBS after eight years in transformation at the Singaporean bank, said key to driving change in large organisations like banks was understanding why it was needed and "actually feeling the need to act". He said while DBS did things like frame competition differently to look beyond banks and use APIs across the board, it was the acknowledgement of a burning platform that ultimately spurred its transformation into an industry leader.

Citing eventual industry-first initiatives such as the ability for new to bank customers to open accounts in India via mobile apps in 90 seconds, he recalled his long-time email tagline: "If we want results we've never had before, then we had all better start doing things we've never done before."

"Transformation is hard work, but it's well worth it if we put our energy into it. But we have to feel it and without that there's a risk you stay the way you are. So at DBS, we said we've got to reimagine banking," he said.

"We had to think about this as transforming end to end. It wasn't just about tech, it was about how we organise ourselves, how we move from projects to product focus, doing agile properly, automating everything and how we design systems.

"Most things changed and it was an eight year journey. (But) change is not scary if you embrace it. If you resist it and think about what it's going to do to me then it is, but it's a long journey and everybody can come on that journey if you want to."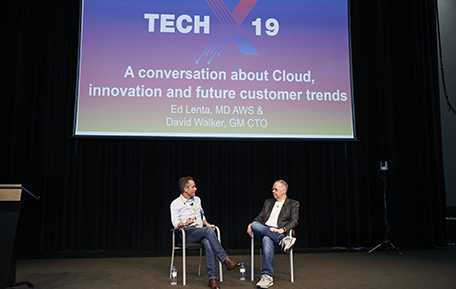 Four weeks into his new role at Westpac, Mr Walker said banks needed to shift to engineering-inspired cultures throughout, noting that during his time at DBS they retained talent well as the ratio of inhouse employees to outsourced in his area flipped to around 80 per cent from 20 per cent.

Mr Lenta agreed large companies benefited from bringing skills inhouse, saying they had for too long outsourced many "really, really important skill sets" and it can "come at a cost". He added that more and more companies were thinking about how they operate to build technology, citing the use of methodologies like agile and "devops".

Guy Herbert, a risk futurist at Atlassian, told the event the key to agile was actually "agility", or "fast, small, frequent change", to adapt to internal and external customer wants, ensuring fast feedback.

Mr Lenta added that AWS's most successful customers were moving quickly by organising teams around products rather than around projects, and had leaders willing to put careers and reputations on the line to achieve a bold vision. "If we don't have the most senior people in our organisations who are willing not only to sponsor the change but to make technology the defining piece of that change often it doesn't move at the speed we want," he said.

Reflecting on DBS's transformation approach, Mr Walker said: "We started to reframe with analysts and ourselves how we measure technology value."

"And we started to frame our competition differently. We didn't talk about Standard Chartered or Citibank...we talked about Amazon and the likes of Alibaba and Tencent because our customers don't just go to banks. They order online with Amazon or Uber or Netflix and these are the experiences they're having, the new benchmarks we should be thinking about.

"If you think about you as a consumer…you hang out in places that aren't banks and it's the same in the digital world. You hang out in Facebook messenger or other communication tools and sites. We started to recognise that and talked about the idea of the bank becoming invisible and immersing ourselves where people are rather than pulling people to us."

Don't miss
By Ben Young
Head of Fraud and Financial Crime Insights