AI, curiosity and your next job interview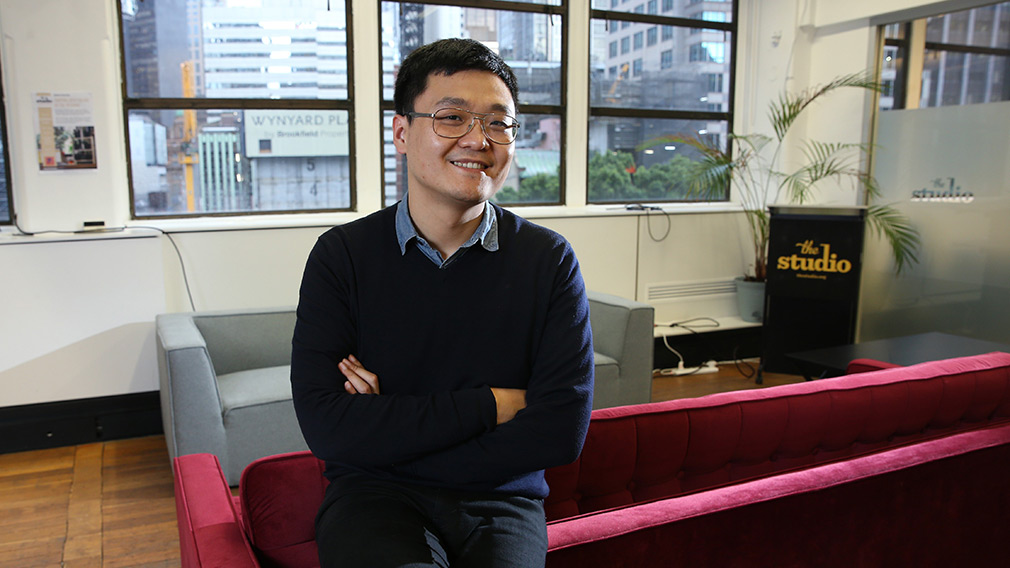 The thought of a job interview via an artificial intelligence interface may not yet quite mesh with all job seekers and employers alike.

But for Sam Zheng, it's the not too distant future – even if it may take a little while to get people past the misconception robots are completely replacing humans.

"By taking humans out of the equation we are trying to help humans regain the focus," the co-founder of Sydney-based Curious Thing says.

"The AI is not trying to find which person is better. The AI is trying to ask the questions based on our client's required attributes, and after each conversation with the AI we assess each particular person against these specific requirements."

The company, part of a wave of start-ups transforming recruitment and human resources through new technologies almost as rapidly as technology is changing the nature of work itself, is a big believer in the across the board benefits AI brings. It comes amid an increasingly dynamic jobs market with the Reserve Bank this month upping efforts to reduce unemployment but also noting many firms are facing labour shortages, particularly in "certain types of engineers, workers with specialised IT skills and some tradespeople associated with public infrastructure work".

"We believe that conversational AI and natural language processing will help us collect more and better information in a non-traditional way," Zheng says.

"We are providing more data points around experience, qualifications and motivation, and fundamentally trying to help people decide when they go down from 200 candidates to 10 exactly who they are talking to, and make sure it's the right 10."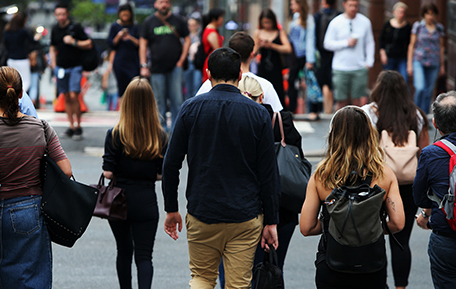 For applicants, a CV may be someone's best and often only shot when applying for a job but there is no guarantee anyone will actually read it or give it more than a cursory glance due to the time to sift through masses of emails and paper. Around 90 per cent of CVs don't get the attention they deserve, according to Zheng, who also previously co-founded AI fintech Hyper Anna.

In turn, time-poor recruiters can default to inherent biases and prejudices which they may not even be conscious of. Someone may have gone to the right school or university and be immediately shortlisted, even if their experience is lacking, not to mention common biases based on ethnicity, gender and even age.

But by eliminating bias and collecting data from interviews presented it in a structured way, Curious Thing argues employers can better compare applicants with each other and ultimately not miss out on potentially excellent employees simply because of their own poor processes.

Westpac-funded venture capital firm Reinventure, which participated in Curious Thing's $1.5m funding round last year, says "talent acquisition is the perfect place to start applying natural language processing, but the applications for this underlying technology could prove much broader".

Karen Cariss, the chief executive and founder of PageUp, a talent management software company based in Singapore, says compared to 20 years ago when jobs were typically advertised in the newspaper, the employment market these days consists of a wide range of channels, from social media, career sites and proactive sourcing.

Cariss believes it's actually the recruiters' responsibility to use technology to make things easier for jobseekers, because in the battle for the best talent they risk being left behind. She adds that around 19 per cent of the applications her company handled in 2018 were submitted through mobile devices, up from 15 percent at the end of 2017.

"This means businesses need to offer a seamless, mobile-optimised application process that showcases their brand – or else high-value, time-poor candidates will look elsewhere," she says.

"The offer acceptance rate is one metric that tells an important story about the effectiveness of recruitment.

"PageUp research has found that the average offer acceptance rate across industries is 94 per cent, while top performing organisations average 99 per cent year in, year out."

Given an understanding of this benchmark, organisations which have offer acceptance rates below the industry benchmark are able to "brainstorm why and come up with solutions". For some, Cariss says it's often because benefits and compensation were not competitive enough, or they were too slow. She says new technology and analytics can also shine the light on other metrics including sourcing channel effectiveness, mobile applications, and time to apply rates, which are valuable insights.

PageUp also uses AI and machine learning from another Australian startup, PredictiveHire, which recently signed a partnership deal with major recruitment firm Hudson. In addition to improving the screening of applicants, PredictiveHire helps recruiters understand the traits of high performers already working in a company, and uses these traits to match and find the best applicants.

The views expressed are those of the author and do not necessarily reflect those of the Westpac Group.