IN PICTURES: The heart of Alice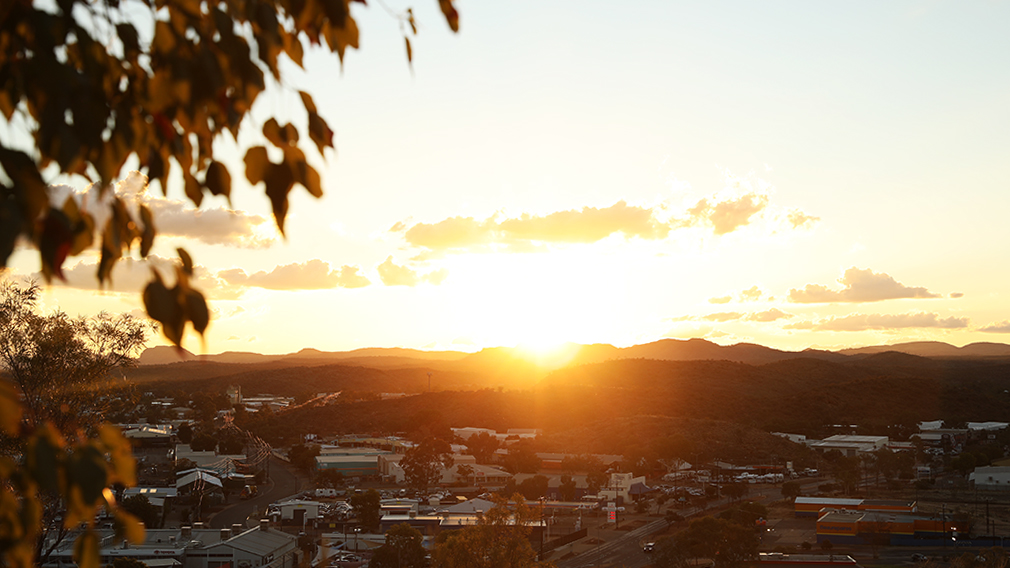 Westpac Wire travelled to Alice Springs in Central Australia last week to follow the story of a handful of the bank's employees who have stepped away from their day jobs for six weeks to work in local Aboriginal community organisations, as part of the Jawun secondment program. Here is a little more of the story.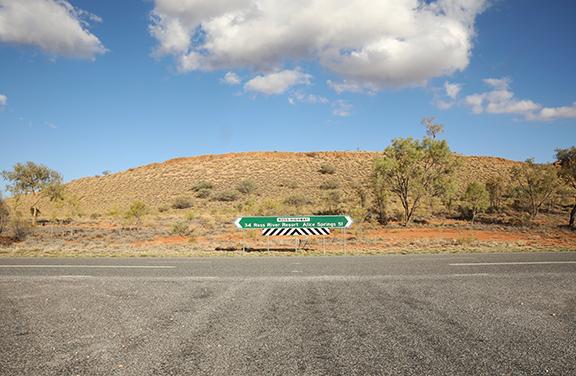 The township of Alice Springs, with an urban population of around 24,000, lies halfway between Darwin and Adelaide, both 1,500km away, in the middle of Australia's central deserts. (Emma Foster)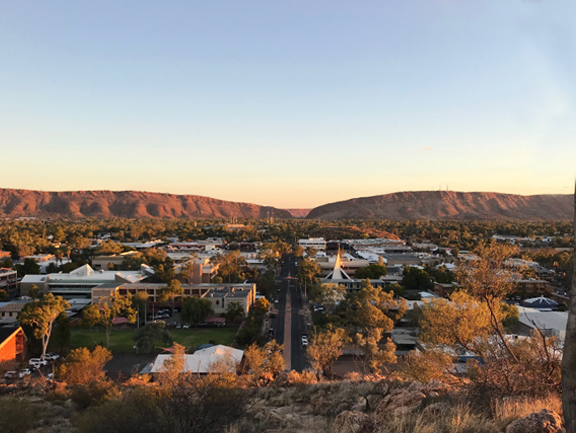 Known as Mparntwe to the Arrernte people – the traditional owners who have lived in the area for tens of thousands of years – Alice Springs was named after Alice, wife of Sir Charles Todd who led the construction of the telegraph line from Adelaide to Darwin; and the nearby springs, a waterhole in the usually dry Todd River, known by the Arrernte as Thereyurre. (Josh Wall)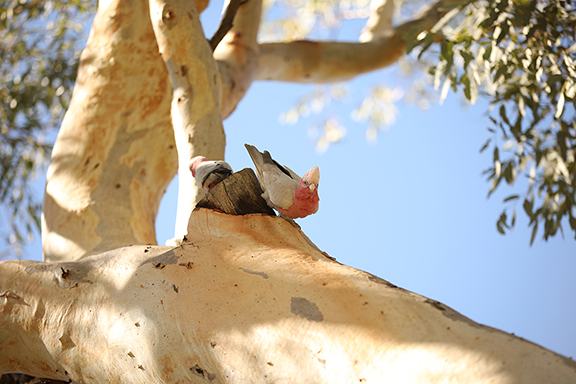 "It doesn't take long for secondees to notice Alice Springs is a really special place," says Jawun regional manager and Alice Springs local Catherine Liddle. "Have a listen to the sound the wind makes when it hits the trees – there's a rustle that you'll only find in this place. My ancestors will talk to you through the leaves." (Emma Foster)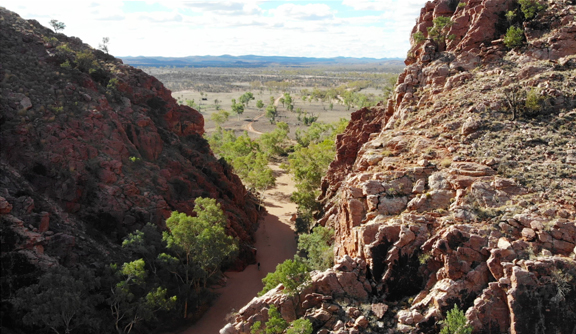 Catherine Liddle explained to us Alice Springs is surrounded by sacred sites, "but more importantly the major dreamings of this area all run into this place". Emily Gap – a small pass in the Heavitree Range, not far from town – is one of those sacred sites. (Image Josh Wall)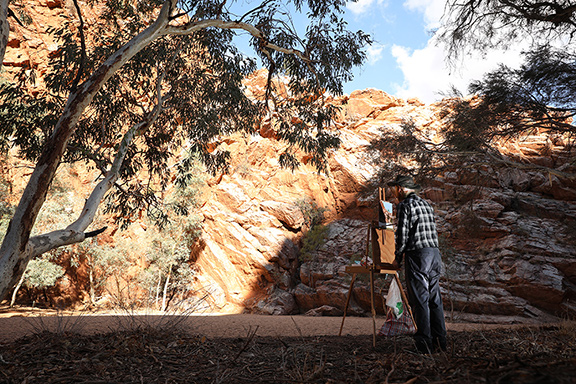 The sacred sites attract visitors from all around the world, this artist travelling from Britain to capture the colour and majesty of the sheer rockface. (Emma Foster)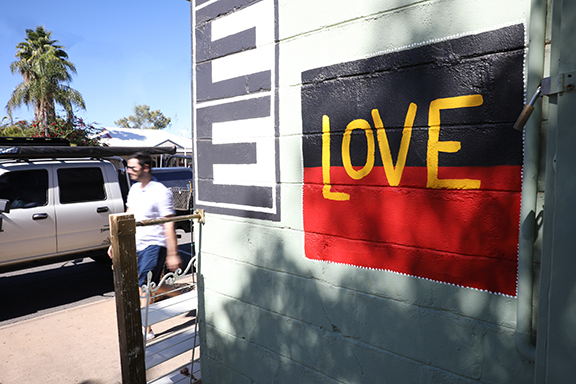 The urban population of Alice Springs is made up of locals and those who have migrated from all corners of the world, Aboriginal people today making up approximately 19 per cent of the population. People regularly travel for hundreds of kilometers away from remote communities to access the town's services. Alarmingly, we also learnt the region is the "kidney disease epicentre of the universe", with rates among local Aboriginal people 15 to 30 per cent higher than the national average. (Emma Foster)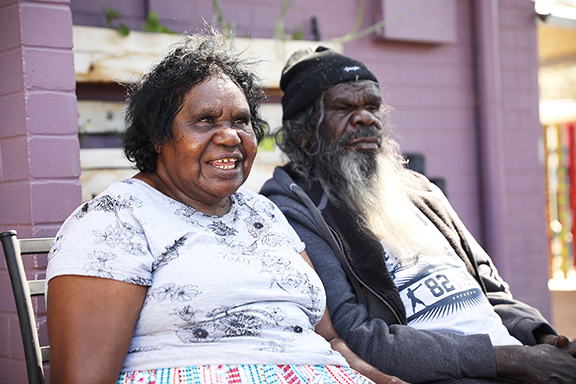 Dadu Gorey and her husband Victor Ross are from Yuendumu, almost 300 kms north west of Alice Springs. Victor has renal failure which means he requires dialysis for around five hours, three times a week. Victor is now able to return to his home in Yuendumu, because the Aboriginal-controlled health care service, known as The Purple House, has set up a dialysis clinic there. The pair are regular visitors to Purple House HQ in Alice Springs both for the medical care and friendship of staff and patients. (Emma Foster)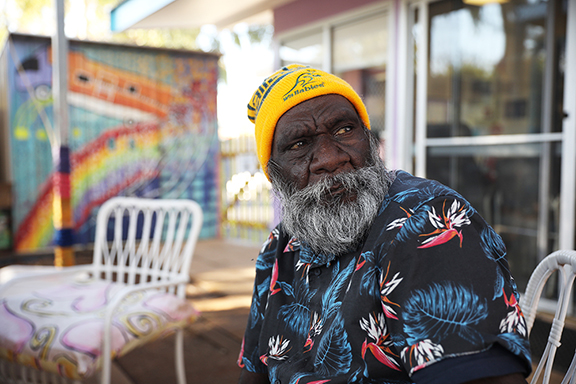 Quentin Walker is from Ali Curung, almost 400 kms north of Alice Springs. Like Victor, Quentin has final stage kidney disease, requiring regular dialysis to stay alive. Despite his prognosis, he is good-humoured, keen to star in photos, and up for a chat with anyone wandering through the vibrant courtyard of the Purple House HQ in Alice Springs. (Emma Foster)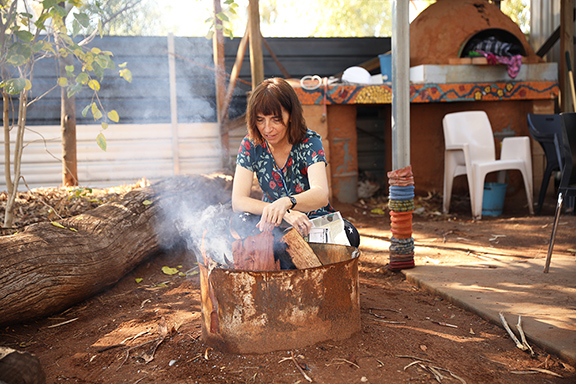 While Sarah Brown is the chief executive of the Purple House, at any point in time you may find her hanging out washing, clipping patients' toenails (she tells us she has a special pair of wire clippers for the job!), or stoking the courtyard fire, when she is not negotiating plans for the next remote dialysis clinic, facilitating meetings with government ministers or collaborating on fundraising initiatives. (Emma Foster)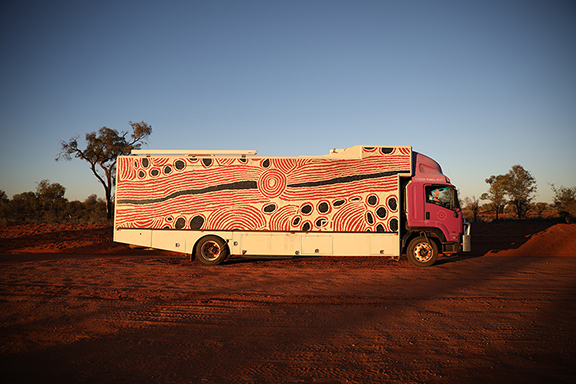 We went out with the Purple Truck, a self-contained dialysis unit on wheels, owned by Purple House. It gives patients with end-stage renal failure the chance to return home for family, cultural or sorry business. Last year, it travelled to the Gama festival, the furthest it has been, and can be away in community for months at a time. Its biggest claim to fame has been keeping actor Jack Thompson well last year during the filming of High Ground in Kakadu after the screen legend discovered he had kidney disease, as covered on ABC's Australian Story. (Emma Foster)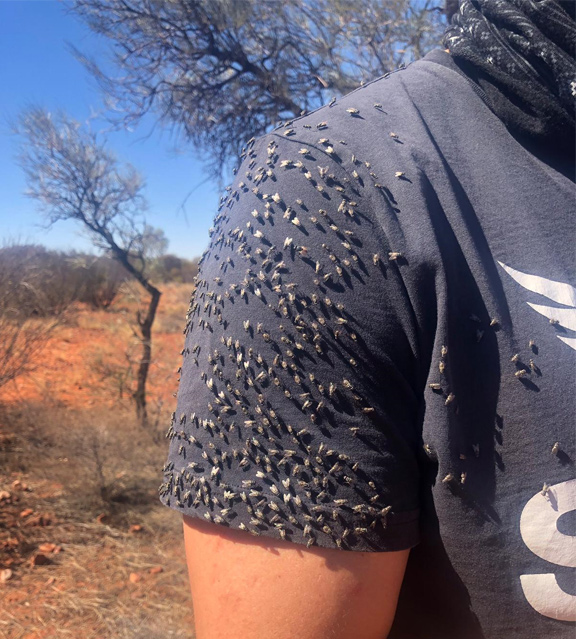 The flies! Locals tell us their numbers can be intense just after rain. We, and the secondees, quickly found out they were not joking. This fly covered shoulder belongs to Commonwealth Bank secondee Paul during induction week, as he was in the process of "finding peace" with his pesky little pals. (Supplied by Catherine Liddle)
For the full story: "Life-changing": Jawun's purple haze.