Stepping into an automated future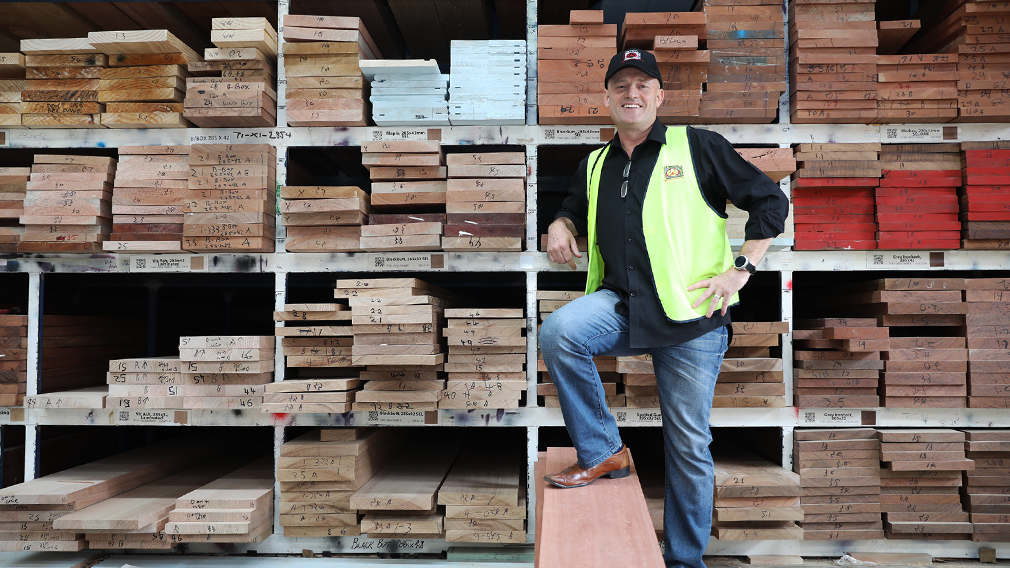 Glen Genner never imagined he'd employ a department of software engineers in his staircase manufacturing business alongside carpenters, metal workers and production managers.

But like many others operating in highly competitive sectors, the second-generation owner of Sydney-based Genneral Staircases recognises technology is key to making or breaking his manufacturing business.

"We've already pushed the boundaries on developing software for the industry," Genner says of a staircase design and quoting program he helped develop over two decades that is used globally.

"We're now looking at automation and robotics – we're already using smart modelling to speed up the drawing process, and machines are doing simple processes and cataloguing standardised components."

Mr Genner's plans to automate the 47-year old business where he started as an apprentice showcases an industry well and truly finding its feet compared to half a decade ago when the Australian dollar was around $US1 and headlines abounded about the closure of the car industry.

According to Ai Group's latest Australian Performance of Manufacturing Index, the sector has grown for 25 consecutive months – the largest expansion since 2005 – on the back of encouraging growth in production, domestic sales and new orders.

Jobs have reacted in turn, surging by 86,000 to 978,000 in the year to August, or around 7.7 per cent of the total workforce, according to Australian Bureau of Statistics data, taking the sector back to employment levels last seen in 2011.

"Where ever I go, the first thing members say is we just can't get enough people," says Michael Sharpe, the Advanced Manufacturing Growth Centre's NSW state director. "Between infrastructure projects, mining projects and manufacturing all going gangbusters, there's a fight on for staff."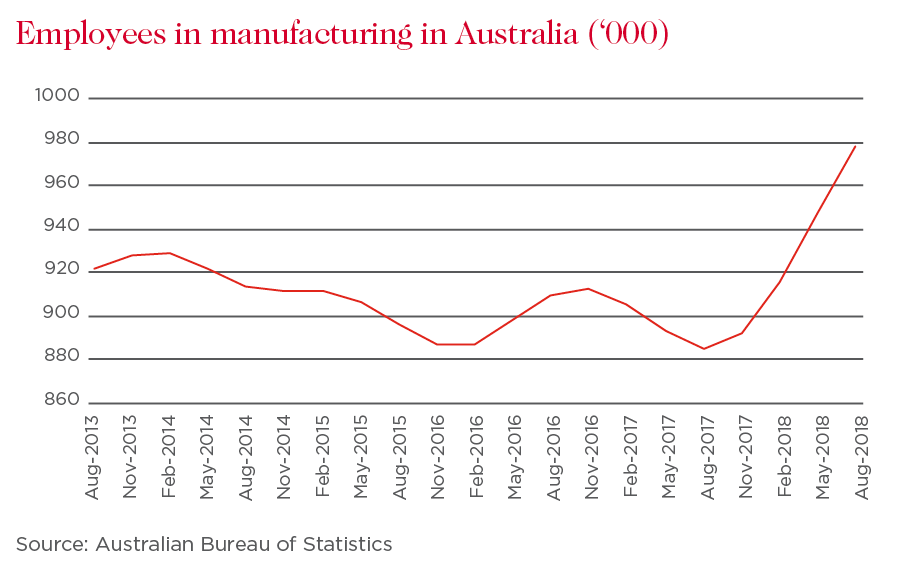 In a move to help future-proof the sector, the AMGC this month partnered with The University of New South Wales and St.George Bank, a division of Westpac Banking Corporation, in an initiative to give businesses greater access to advanced manufacturing facilities, technologies and researchers. As a first step, Sharpe says around 200 manufactures – including Mr Genner – were invited to UNSW to see first-hand the university's capabilities and "help them think more laterally about using the latest technology to scale their businesses".

"By far and away manufacturing is the most innovative sector in Australia, if you look at the number of patents that are applied for each month," he says.

"But our research shows that barriers exist between university researchers and industry. Most of the time (they) speak different languages, so if we can connect the dots and get them collaborating even more, the potential is huge."

For Genner, who took over the running of his business in 1996 alongside his father, the initial session gave him confidence his hi-tech vision can be brought to life, ahead of further meetings with experts at his Wetherill Park site.

He already has a "proof of concept" from customers going online, punching in dimensions of a staircase, and viewing the set out and live pricing. His ambition, however, is grander: sending the data onto a robot to cut up the staircase components, weld them and place them on the powder coat paint line.

But it's not about getting "rid" of staff overall, rather ensuring he can find and keep the right people, one of his biggest challenges. Sharpe says it's a common problem.

"You can automate till the cows come home but if you have no-one to press that button or oversee it, you've got nothing," Genner says.

"The way I see it, automation will help open doors to new partnerships and alliances, get us into different markets, speed up processes and open us up to new opportunities, which will only create more jobs."

Matthew Kelly, St.George Bank's head of manufacturing and wholesale, says the bank backed the partnership because of the clear potential of the re-emerging manufacturing sector in Australia.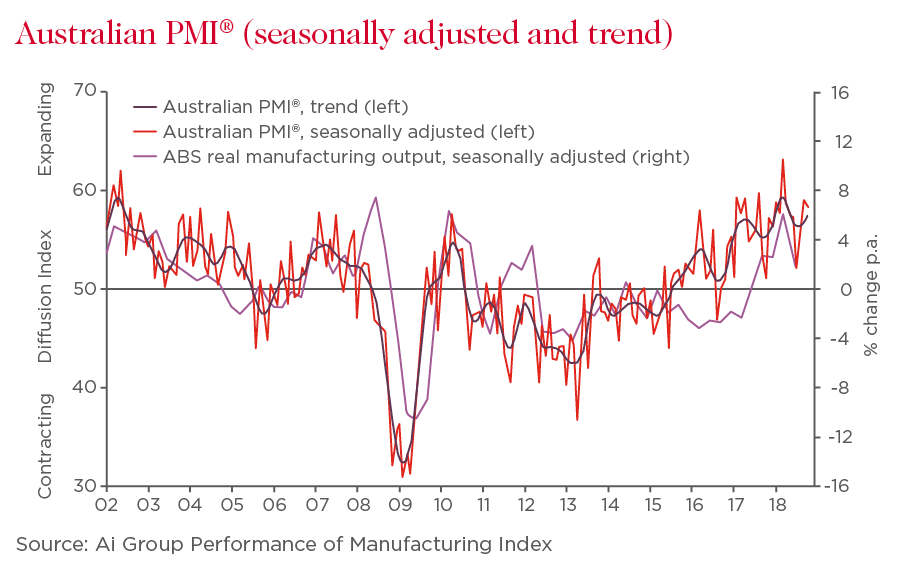 "Our customers are forward-thinking and want to tap into research to differentiate their businesses and make their processes more efficient. This partnership enables us to connect them with some of the nation's most advanced manufacturing facilities to help solve their real world engineering challenges," he says.

Despite being exposed to the cooling housing sector, Genner is no stranger to evolving his business.

Having started as timber staircase specialists, he introduced new materials, such as metal and glass, to meet changing customer demands and the expansion from small residential staircases, to hotels and 50-storey high-rise office towers. He has lifted staff numbers from four in 1996 to 130.

He says his business, which follows the residential housing market, has been through three building booms, the most recent one being "the biggest by far".

"If it tanks I certainly drop, and a lot of the innovation that I'm doing now is to make that drop less of an impact to me," he says.

"There will be a drop, but automation opens up doors that I've never walked through before."


Don't miss
By Ben Young
Head of Fraud and Financial Crime Insights