"It's definitely slowing down," Everest Contracting's Robin Shaw says, matter-of-factly.

As the director of the Sydney-based residential and commercial construction company, Shaw is well-placed to comment.

Employing 80 staff and engaging with about 1300 contractors and suppliers across the construction gamut, Everest is wedged in the middle of the industry going through a down cycle. And right now, Shaw says many of his colleagues are feeling it.

"New construction is being hit, definitely," he says.

"We work across a range of areas, but our main area of focus is repairs to strata buildings through court orders and such, and we're managing fine. In Sydney there's plenty of that work around.

"But what we have seen is there's more competition. The guys that used to focus on new residential development are moving into that area (strata repairs).

"And looking around the industry you get the sense that people are taking longer to make a decision.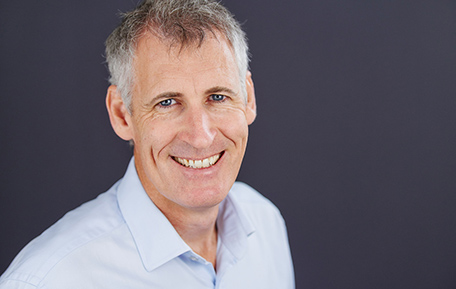 "When [house] prices are going up, people feel wealthy and they spend -- as soon as it comes back, people take longer to sign contracts, and there's a flow on affect from that."

The flow-on affect has been an industry dogged with profit warnings, dire predictions and uncertainty.

According to the Australian Bureau of Statistics' most recent figures, building approvals are down 13.4 per cent over the year to October, dragging the annualised rate to a near two-year low of 205,000 dwellings – and several economists predict the downward trend to continue. When broken down into sectors, the impact is more apparent: approvals to build non-residential dwellings – or the commercial sector – have slumped 26.1 per cent in the past year, while new private houses have fallen 4.9 per cent and high rise units more than 20 per cent.

The heavy falls are taking a toll on some of the sector's biggest listed players.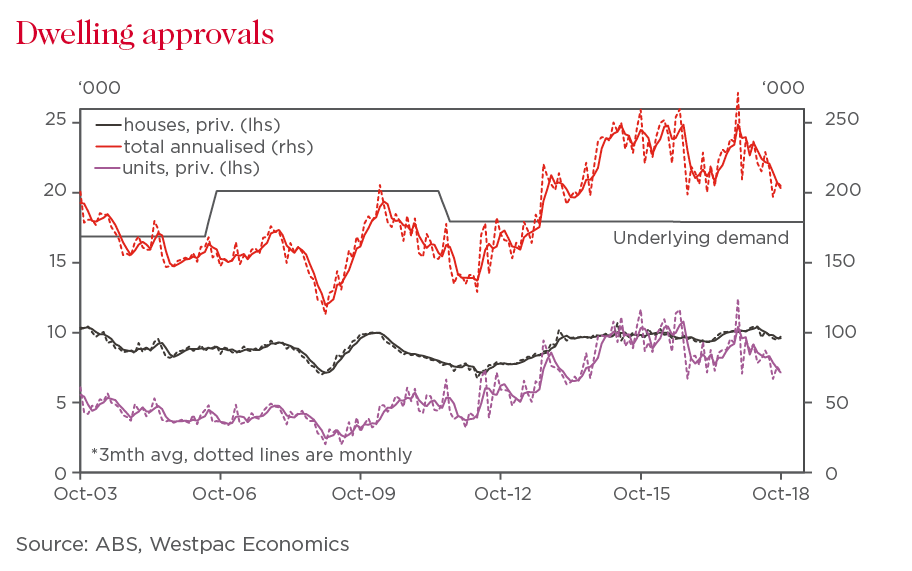 Earlier this month, concrete supplier Adelaide Brighton downgraded its profit guidance - originally announced in August - from $200 million-$210m to $188m-$195m, blaming the slowdown in construction in Western Australia and adverse conditions on the east coast.

Last month, Fletcher Building, the company behind Stramit, Laminex and Tradelink – some of the biggest names in the building game – gave similar sombre guidance to shareholders at its annual meeting.

"The recent months have proved challenging," Fletcher chief executive Ross Taylor told shareholders.

"We have seen a sharp contraction in new residential consents in the most recent quarter.

"This is particularly evident in the apartment or multifamily portion of the market."

Mr Taylor said looking ahead into next year's guidance – which it had already revised down – it was factoring in a weaker Australian residential market "than we had previously assumed". While Adelaide Brighton provided no update on housing activity heading into 2019, several listed companies exposed to the property market have pointed to an extended drag on confidence.

"Australian investors looking at the building materials space are closely watching Australian housing activity," UBS equity analyst James Brennan-Chong, who covers Adelaide Brighton, said in a note that estimated about 30 per cent of the company's revenues were derived from residential activity.

Looking at the numbers, the heightened interest in the sector is unsurprising.

Melbourne's apartment pipeline slumped nearly 34 per cent over the September quarter with apartment construction declining at its fastest pace in six years during October.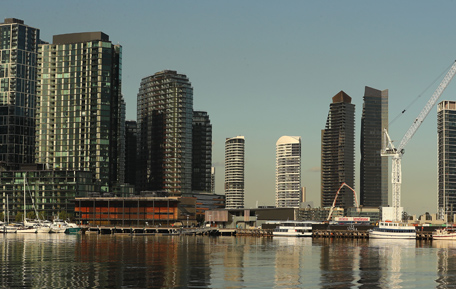 According to JLL's latest Apartment Market Report, the falls have also hit Sydney hard, the Harbour City suffering a 32 per cent drop in the September quarter as its pipeline fell to 33,200 units from 48,800, compared to the same period last year.

The downward trend was similar in Brisbane, however its market has since rebounded slightly.

The fall in apartment approvals has come with the much-publicised drop in prices in both Sydney and Melbourne, which CoreLogic this month claimed were facing the weakest conditions since the global financial crisis. Since peaking mid-last year, Sydney prices are down 9.5 per cent, suggesting this slump will eclipse the previous record peak-to-trough decline of 9.6 per cent between 1989 and 1991, Australia's last recession.

"Australia's housing market is a source of vulnerability," the Organisation for Economic Co-operation and Development said in widely-reported report on Australia, released this month.

"Notwithstanding the estimates that Australia's market is not greatly overvalued, house prices could fall more substantially.

"Should this happen, household consumption could weaken. Households would also reduce expenditures related to the purchase, sale and maintenance of housing (such as spending on renovation and interior decoration). Sustained decreases in house prices would also weaken construction activity."

Though Brisbane, Darwin, Hobart, and Adelaide have all seen house prices rise in the past year — some more substantial than others, according to CoreLogic — Westpac's recent housing pulse report predicts falls of 5-10 per cent in Sydney and Melbourne over the next one to two years. For the economy, the big unknown dominating many economists minds is the impact this will have on consumer spending, after already weighing in the third quarter when annual real GDP growth eased to 2.8 per cent.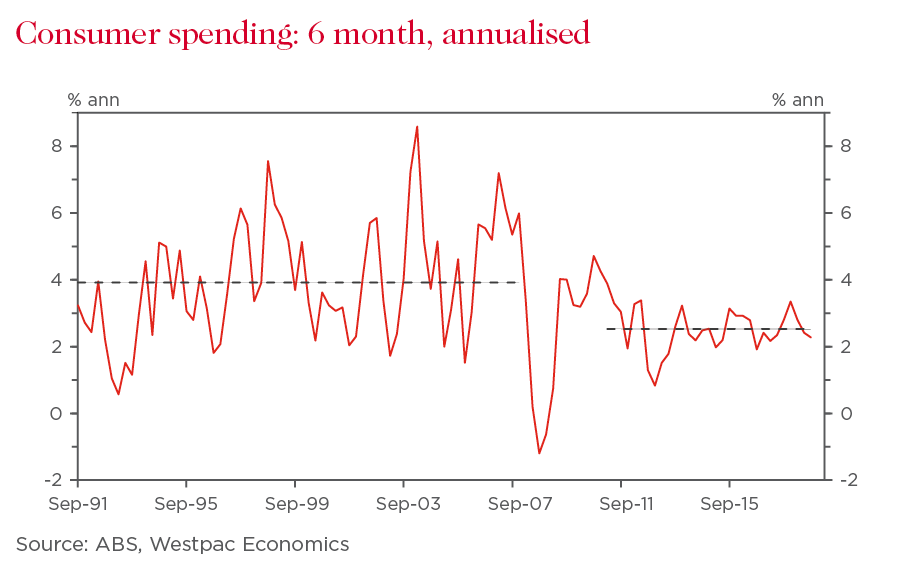 Westpac senior economist Matthew Hassan believes the outlook for the building sector is "pretty skewed on the downside".

"We're expecting new dwelling construction to continue to a decline over the next two years," Hassan says.

"We've seen the 'high-rise boom' roll off and in the other segments there is real weakness coming through, and that'll take place over the course of 2019 and into 2020.

"It's going to be difficult for builders. And we think the market squeeze will intensify in the industry."

Hassan believes other macro factors such as credit constraints, "patchy" consumer confidence and potential tax policy changes are also potential strains on the building industry. However, he says as many apartment developments are controlled by foreign companies, it would be a wait-and-see game on how their strategies will affect future market conditions.

"There is potential that completed developments will be drip-fed onto the market," he says.

"A lot of foreign developers operate very differently to what we've seen in the past.

"Their Australian operations are a slither to what their global presence is, and if they're not facing cash flow issues, they can afford to take their time."

While there was hope in the market the mining states might "pick up the slack", Perth's housing market downturn re-accelerated in the past six months, continuing the multi-year correction that has pushed prices down to around the same levels as mid-2006.

For Perth-based project manager John Lawton, the soft conditions in the West are now "the new normal".
According to Lawton, who works at boutique residential construction firm RK Brine, the result means the construction industry is a bit of a "mixed bag".

"Things have changed here significantly since the boom times," he says.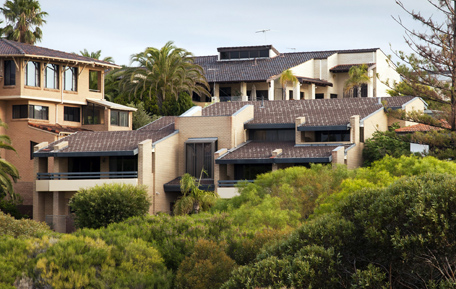 "Right now, the market is going pretty well in the more affluent areas, which is where we mainly operate, and we're keeping busy.

"But from talking to people around the industry, I think the guys in the project and spec (specialty) home space are feeling it."

Lawton says living in a deflated economy has both positives and negatives for the industry.

"In terms of suppliers, we don't deal with the big guys, more the distributors, but there has been a big impact on them, with perhaps a bit more scope to negotiate," he says.

"And we hear these macro elements hitting the major suppliers, but steel prices and materials seem to go up pretty regularly – sometimes more than inflation.

"And it hasn't stopped new building companies popping up, there seems to be a new one every week."

The views expressed are those of the author and do not necessarily reflect those of the Westpac Group.