GOOD PAIR: Neurodiversity meets cybersecurity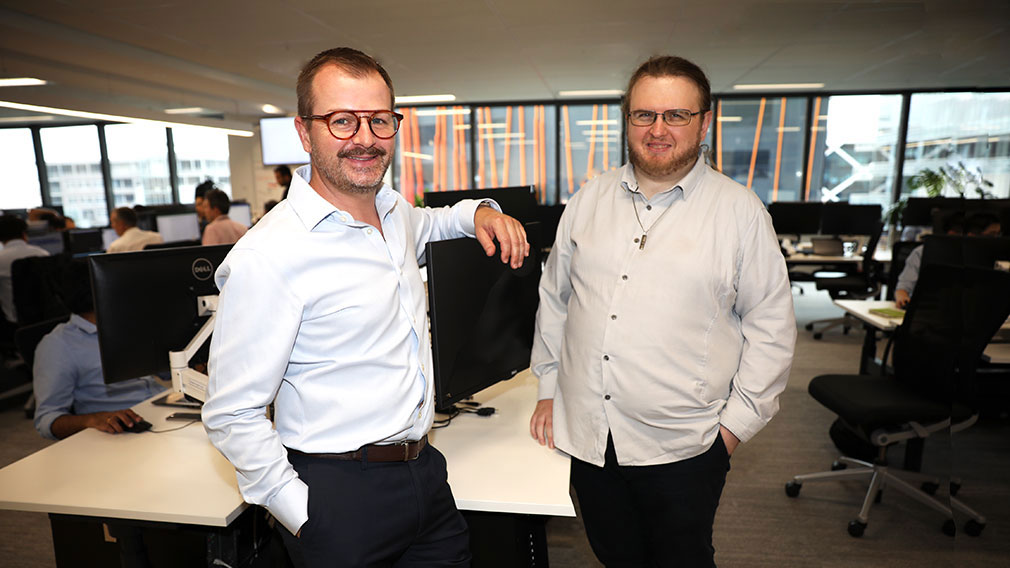 Senior information security consultant Peter Howe met Lennon Cook almost a year ago after Lennon was selected for an internship following a recruitment process customised to meet the unique needs of people on the autism spectrum, introduced last year by Westpac in partnership with Specialisterne Australia.

Lennon:

I'd never had a full time job before.

I hold a Bachelor of Computer Science with Honours, a Grad Dip in Vocational Education, a Grad Dip in Maths and a Masters in Information System Security. I spent twelve and a half years at uni, including those when I was a PhD student.

But I struggled even to get job interviews and never fully understood why. In one three month period I submitted around 200 job applications and received three responses along the lines of: "We received your resume but you're not what we're looking for."

When I have gone to job interviews – a total of two in my life – as an aspie (someone with Asperger's syndrome), it's a really, really hard thing, because a standard format job interview is inherently a social construct which we tend to fail at by default. But more than that, it's a completely artificial one. Understanding the expectations, and how to communicate our interests and abilities to that interviewer, is incredibly difficult.

Then I heard about the Tailored Talent program. Just getting invited to the first half day workshop was wonderful. Progressing from there and getting the internship in the Information Security Group absolutely made my world. Having a permanent role is stability I've never had before.

It's money. And it's in a field I enjoy.

I work on the bank's proxy server, which means I'm the gateway to the internet for devices within the bank, and get to use my programming skills to write some code.

There are 10 of us in the team, but I work most closely with Pete.

The combination of working with Pete and on projects that force me to interact with other people in the bank is what really helped me settle in.

But there have been challenges.

A large part of my job is second level tech support and that involves having to deal with people regularly. I don't do people very well. I go out of my way to avoid making phone calls, to the point where I've only ever called my best friend twice. I prefer emailing, but dealing with users – effectively customers – it doesn't always work that well.

Since starting, I think I've become a bit more confident in pushing ideas forward. And over time I hope to work my way up the food chain a bit.

If there wasn't someone like Pete, I think I would have struggled more.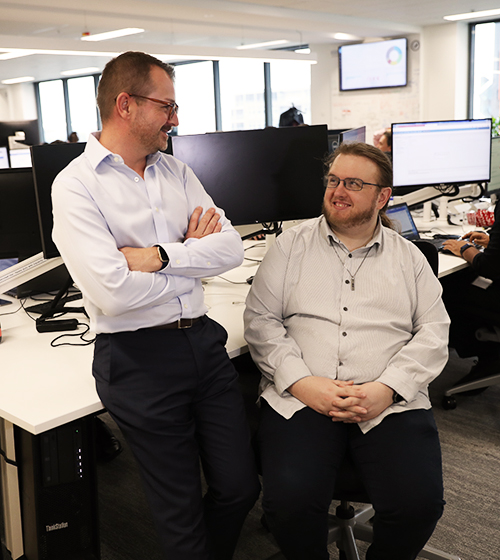 Peter:

On Lennon's first day with us, we sat down and told him about an IT problem we were working on, and straight away he said: "Yeah, I think that's probably because it's one of these sorts of websites and they have this type of security certificate and maybe that's the problem."

I thought: "Wow, this is going to work really well for us".

The only thing holding Lennon back from a job was getting a foot in the door. From a technical perspective, I don't think he would ever have any trouble.

Most of us in the team had never had any exposure to people on the autism spectrum and we really wanted to make sure we started things off the right way, so we did some autism awareness training.

At first, we were wondering whether we needed to let others around the team know, but in hindsight we thought too much about that. It wasn't necessary. People who meet him just think, well, this is a really smart guy.

He was pretty shy, as anyone would be coming into a big, new company. But he was very keen to listen and absorb what was going on.

He started making jokes pretty quickly. He had this good sense of humour, and I knew we'd get on well.

He's got this really broad and deep knowledge of what's going on in the IT world and what you need in cyber security is the ability to look at little outlying events and remember things that have been one-offs. A lot of people are doing so much every day they're not necessarily keeping a mental tab of all of that stuff, but Lennon's definitely got the memory for it. He pieces it all together and comes up with impressive observations.

He's also able to explain technical things in a really non-technical way. That's actually a hard skill for most technical people.

Lennon has definitely become more confident. Not yet speaking in front of 200 people, but certainly to a room of 12.

Having Lennon on the team has really opened people's eyes to the fact being on the spectrum shouldn't be a reason why you can't get into the workforce. Personally, it's changed me in wanting to give more of a go to different people with different ideas. You don't necessarily get that by recruiting people who may have just bounced from another bank.

Lennon is definitely on the way up. He's already been promoted once, and is becoming a subject matter expert. He'll be the one who's sought out to get involved in a problem because he always has good ideas. He's going to be a bit of a "brains trust" in the bank.