Fintechs fired up as 20pc hit profitability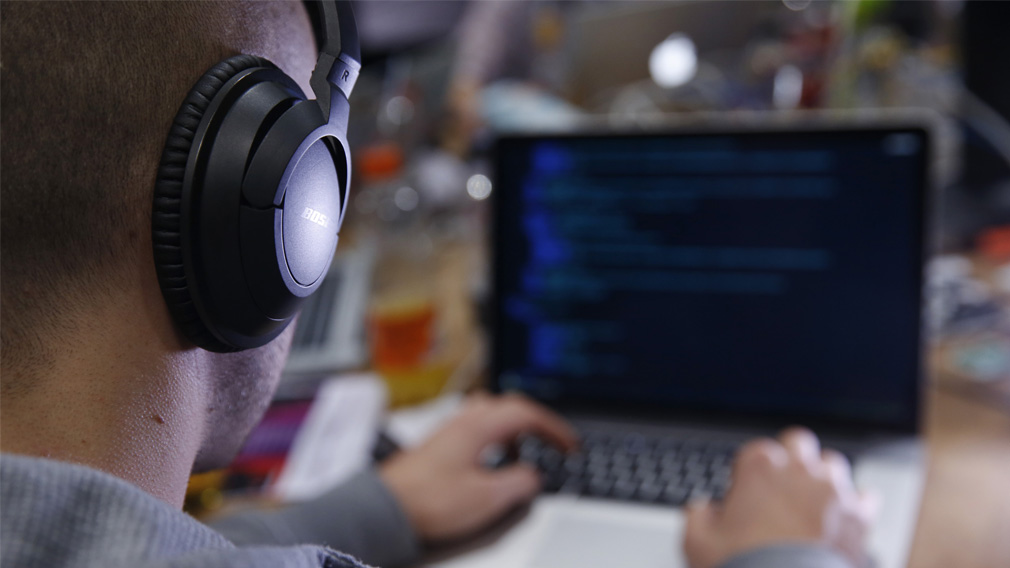 The Australian fintech sector is continuing to mature and grow at pace, with one in five local fintech companies now profitable and median revenue growth up an impressive 2.25 times from last year.

While in its formative years the sector was primarily driven by the belief and passion of early founders, fintech is now increasingly becoming a first choice for many Australian businesses and consumers when selecting a financial service provider.

In fact, the latest EY FinTech Australia Census, released today, paints the picture of an industry that has evolved markedly in a short space of time, from one that lacked definition and structure just three years ago, to one that is re-shaping the provision of financial services in Australia.

Underpinning the growth of the industry has been the development of a robust national ecosystem that is helping fintech start-ups realise their ambition. Importantly, there are also early signs that this will start to push out to some regional areas.

Today, estimates put the number of fintech companies operating in Australia as approaching 700. The scale of the industry underlines its significance in the overall financial services industry and its growing importance to the Australian economy. It also corresponds to an overall maturing of the sector, with fintech companies aged three years or older now making up 43 per cent of the local industry (up from 31 per cent in 2017 and just 20 per cent in 2016).

It's all reflected in much greater confidence among sector participants than in previous years, as what was once in the fringe of the financial services industry becomes more mainstream.

The increased confidence is largely a function of:

• the scale of the industry
• increased access to capital from local and international sources
• the level of support delivered through corporate and government partnerships
• the efforts of organisations like Fintech Australia in policy advocacy driving fintech-friendly changes to existing financial services regulation
• enhanced governance to ensure coherence in the interests of Australia's diverse fintech companies.

Given these developments, it's probably not surprising that the outlook among the fintech founders we spoke to for this year's Census is both positive and bullish.

The majority (83 per cent) of post-revenue fintechs believe their company will continue to grow in revenue over the next 12 months and 67 per cent of fintechs surveyed expect to increase their employee numbers in the next year.

Additionally, more than half (54 per cent) of Australian fintechs said they were planning to either expand or further expand overseas in the coming year – with the UK (52 per cent), US (38 per cent), Singapore (30 per cent), Hong Kong (30 per cent) and New Zealand (27 per cent) their top five target markets.

So, overall there is sense of optimism about the future of the sector. But that's not to say fintechs aren't still facing a number of challenges.

Key among these is a growing frustration about a perceived lack of collaboration with incumbent players.

In fact, the proportion of fintechs who identified building partnerships with banks and other financial institutions as a key external challenge actually rose this year, to 46 per cent (up from 40 per cent in the 2017 Census).

Although we have seen considerable investment by major institutions in recent years to establish the internal structures required to foster innovation and actively engage with fintechs, there are questions within the fintech community about the extent this is actually being realised in practice.

This is likely to remain a key issue in the near term at least, with the financial services royal commission continuing to take up much of the focus for the major banks and financial institutions.

Fintechs generally expect the royal commission to be a "net positive" for their sector in the medium term – seeing it as an opportunity to grab consumer mindshare and differentiate their offerings in the market. However, they also believe it will likely lead to a slow down on the innovation focus for the next 12-18 months, as the wider financial services industry deals with the impact of the final recommendations which are due to be delivered in early 2019.

Sourcing the right calibre of talent is another key issue, with 45 per cent of fintechs agreeing that attracting qualified or suitable talent is an internal challenge. The top three talent shortages identified by fintechs related to roles in engineering/software (77 per cent), design/user experience (36 per cent) and sales (33 per cent).

Long-time fintech industry participants noted that while the start-up recruitment space is very active, expectations of the skills and experience being requested may be somewhat unrealistic at times. This leads to the question of whether fintechs need to balance their requirements to ensure they hire the right type of people who can grow with the organisation as it scales.

Despite these challenges, demand for fintech services continues to grow, reflective of the way Australians embrace digital solutions. The fintech industry in Australia has matured and become more sophisticated. The ecosystem around the industry is more established and structured to better enable success.

Founders and management teams of fintechs are optimistic about the future, and opportunity for fintechs to be a success, not just in Australia, but to have a major impact globally is profound, provided the commitment is there.

The views expressed in this article are the views of the author, not Ernst & Young. The article provides general information, does not constitute advice and should not be relied on as such. Professional advice should be sought prior to any action being taken in reliance on any of the information. Liability limited by a scheme approved under Professional Standards Legislation.

The views expressed also do not necessarily reflect those of the Westpac Group.