Food and fire: Pauline Nguyen's path for growth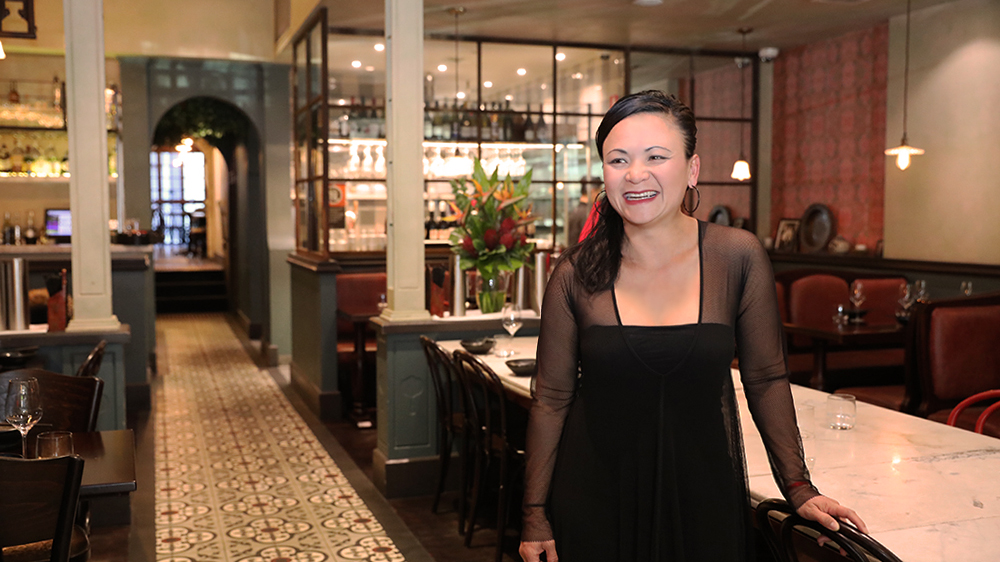 Pauline Nguyen, her partner Mark and brother Luke were having a beer early one morning after another long night when it sank in: they were broken.

It was the mid-2000s, a few years after opening Vietnamese eatery Red Lantern in Sydney's Surry Hills in 2002, and while success had flowed, so had the toll on their health and lives. And the Nguyen siblings, who migrated to Australia in the late 1970s after fleeing Vietnam by boat, had experienced it all before.

"We were working 80-90-100 hour weeks because we all knew how to work hard, it was literally beaten into us, we just didn't know how to work hard and work smart," Pauline says.

"I remember finishing work one morning, it was 2 o-clock as usual and we sat down and it was like 'look at us, we look like (crap)'…I actually developed alopecia. And I just had flashbacks of my parents working like dogs when we were growing up as well and it was like 'this is history repeating itself'.

"It was that night when it was like; 'we've got to do things differently'."

It's an experience many entrepreneurs can relate to.

According to a recent KPMG study, founders work an average 64 hour-week, often take work to bed with them, are less fit than they would like, stressed and paid less than in previous roles.

Ms Nguyen, who remains hands on serving customers at Red Lantern in its relocated Darlinghurst space, sees the toll business can take first hand in her mentoring of entrepreneurs, one of several pursuits she's added over the years alongside speaking engagements and writing.

She says the key is learning how to lose the ego and relinquish control, recalling how in Red Lantern's early days they worked into the early hours to guard secret family recipes before getting up a few hours later and going shopping for fresh produce.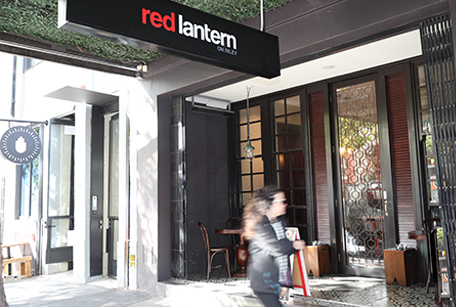 "Entrepreneurs are the eternal warriors of the world, they have the resources, they have the connections, they have the grit and the gumption to change things, but they do it with so much suffering because they don't realise there's a better way," she says.

Convinced the "old ways" aren't working, Nguyen recently co-created the Ziva Life Collective, a multi-day "transformation" retreat for women to "explore the terrain where neuroscience, health science, behavioural science and spirituality meet".

Nguyen, whose coming second book is called The Way of the Spiritual Entrepreneur - The 7 Secrets to Becoming Fearless, Stress Free and Unshakeable in a Rapidly Changing World, says she's also working on a program to assist entrepreneurs with "easier, calmer" ways of achieving success.

The eldest of four siblings, Nguyen is no stranger to navigating challenging times.

After arriving in Australia via a Thai refugee camp – where Luke was born – the Nguyens settled in the Western Sydney suburb of Cabramatta with little to their name. While her father set about getting ahead through several business ventures including a video library, ice cream shop, restaurant and driving school, Nguyen says stress and past horrors took its toll, resulting in her running away from home in her late teens.

"Growing up was really, really difficult, lots of violence, emotional, mental, spiritually, physically lots of abuse," she recalls.

After initially "hiding out" with a friend in Newcastle, Nguyen put herself through The University of Technology Sydney, earning a Bachelor of Communication. Around graduation in the mid-1990s, she reconciled with her father before living overseas. Upon her return to Sydney around 2000 when working at a media post-production company, Luke – who has gone on to appear on and host several television shows – was nearing in on fulfilling his dream: opening a restaurant.

Pauline and Mark, who have a daughter and a son, were soon on board.

While waiting lists quickly grew and awards came in, the ensuing impact has resulted in very different lives to many restaurant entrepreneurs.

For one, Nguyen says they opted for greater freedom rather than opening more and more restaurants, despite suggestions to franchise the brand and open venues overseas.

"People assume growth in business means how many restaurants do you have? For us growth is spiritual growth, emotional growth, the growth of connection between us and our guests and us and our suppliers, the growth between the relationships in our internal ecology," she says, adding their staff turnover rate is just 10 per cent and the average tenure six-10 years.

"Finance isn't what drives everyone. A lot of people find that hard to get their head around."

While unenthused about discussing restaurant trends, labelling it "uninspiring and boring", Nguyen delves into some of the shifts, noting there's "always ups and downs financially" in the cutthroat Sydney dining market. She's quick to point out, however, that Red Lantern has survived economic downturns and industry change.

Along with mixed economic conditions – in the second quarter to June 30 real restaurant and café sales rose just 0.1 per cent, according to the Australian Bureau of Statistics – Red Lantern has had to navigate the rise of social media and aggregators, such as Uber Eats and Deliveroo.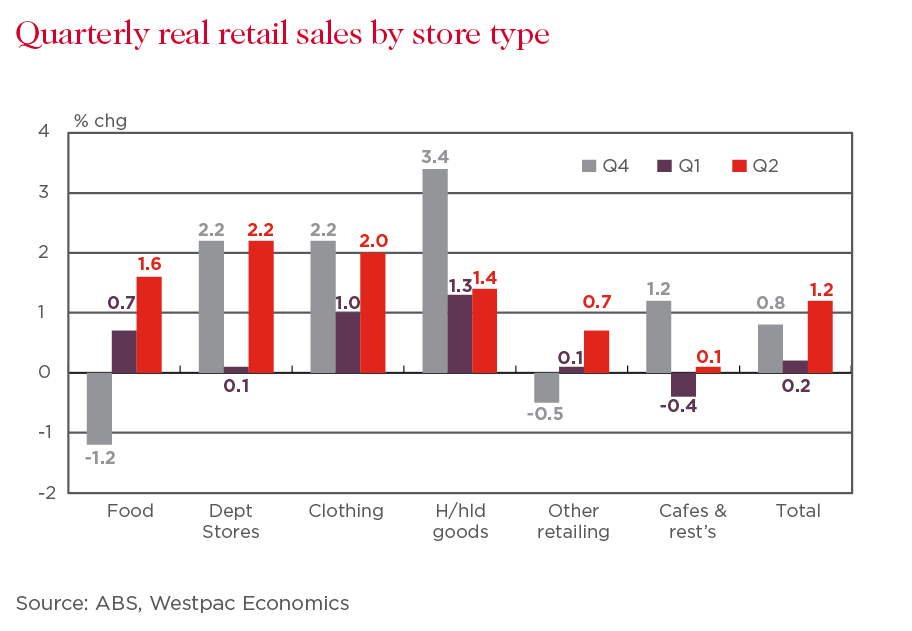 Nguyen says they tried Deliveroo for a "short period of time" before stopping it. Likewise, the business has engaged social media and public relations firms, but ultimately opted to go it alone.

They also spend little time dwelling on what the competition is doing. She says while the restaurant has moved more towards a style of "restrained elegance" over the years from "old school Asian", it's important to "consistently be congruent with who you are, be congruent with what you stand for and what you stand against".

"People are always asking 'how do you survive in such a saturated, fickle and challenging industry? And it's like 'we know'," she says.

"(And) I'm very open to trends, I'm very open to what's going on. In business you need to stay current, otherwise we wouldn't be here. But we listen to ourselves first. That was a big lesson for me.

"If you look back in our DNA and our history, on my father's side we're a bunch of freedom fighters and resistance fighters.

"We won't sacrifice who we are because if we do it's 'what's next'?"