Kevin McKenzie has a big decision to make.

Like thousands of young Australians, the 28-year-old agribusiness worker is making plans to get his little slice of Australia and enter the property market.

The problem is he lives in Sydney.

"I don't really want to live in a shoebox apartment, and we would prefer not to have to commute a long way to get to work," says McKenzie, who rents in the eastern Sydney suburb of Woollahra with his partner and two others.

"So we're looking in other markets."

McKenzie's predicament is all-too-common in Australia's biggest cities of Sydney and Melbourne, particularly the former.

The property boom over the past five years has pushed Sydney's median house price from $700,000 in mid-2013 to $1.2 million last year, pricing many hopeful buyers out of the market.

In cities of five million people or more, Sydney remains the second most unaffordable real estate market in the world, behind Hong Kong but in front of Los Angeles and London, according to a survey by global research firm Demographia.

In recent years, the rising market – driven by a mix of strong population growth, foreign buying, low interest rates and lack of supply – resulted in regular headlines of sales of dilapidated inner-city terrace houses or two bedroom apartments for multi-million dollar price tags. At auctions, properties sold well above reserve.

But priced out, cautious about the cycle and – frankly – fed up, more would-be-buyers are looking elsewhere where they can buy a home with more space, maybe even a backyard, closer to capital cities or in lifestyle locations.

"For me, it makes no financial sense to buy in Sydney right now," says McKenzie, who with his partner, a lawyer, has a solid combined income in excess of $200,000 and budget of around $800,000.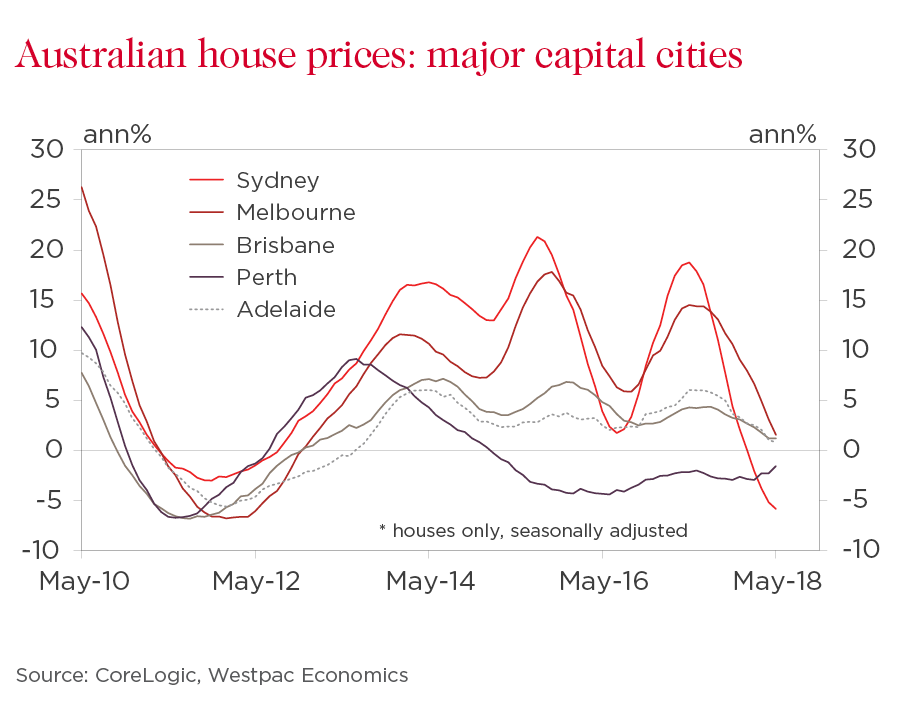 "I feel like the prices are going backwards here for the next few years at least – maybe the next 10 years. The boom over the past few years had those gains which were great if you were already in the market, but if you weren't, I can't see any upside going in now."

Rather, Mr McKenzie is eyeing Brisbane and Perth – cities that missed the 2012 to 2017 boom in Sydney and Melbourne – and regional centres such as Mildura, Toowoomba and the Sunshine Coast to buy a house to rent that may experience stronger growth.

"I have friends who are doing the same thing," he says. "A lot of them have left Sydney to move to other capital cities to get into the property market. We're settled here (in Sydney), career-wise, but entering the property market is a bridge too far."

In Perth, where the mean house price in $553,000, Mr McKenzie's budget of $800,000 will get you a three-bedroom home in one of the city's affluent western suburbs, such as Floreat. It's similar in Brisbane, where the median house price is $557,000 and $800,000 equates to a beautiful three-bedroom home in the inner-east suburb of Camp Hill.

In Sydney, even though the market has cooled in the past year, prices remain around 65 per cent higher since 2012.

But on Saturday in the waterside inner-west suburb of Rozelle, signs of a market off its peak were clear at an auction of a semi-detached, 2x1 home.

"This is a great set of bones," the auctioneer from real estate firm BresicWhitney began in his spiel of the "renovator's delight" that was "brimming with potential".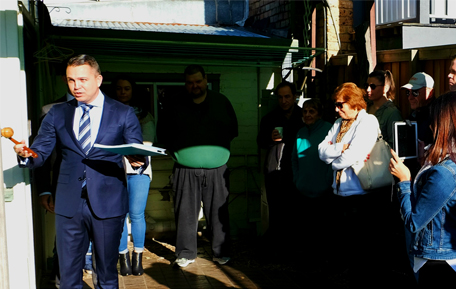 Suggesting a starting bid of $950,000, he gave it over to the crowd of about 20 people spread out the back of the home's small backyard, half-bathed in early morning winter sun.

Then, silence. And more silence.

Finally a middle aged man later identified as a property investor, broke the tension: "$930,000". He was soon matched by a young man, his partner by his side, with a counter: "$940,000".

And it was on, back-and-forth until stalling at $990,000.

"You can't get a house for less than $1 million in the inner-west, it's unheard of . . . I'll put it back to you sir," the auctioneer noted.

The young couple ended up paying $1.08m after the property investor yielded, below the reserve price of $1.1m.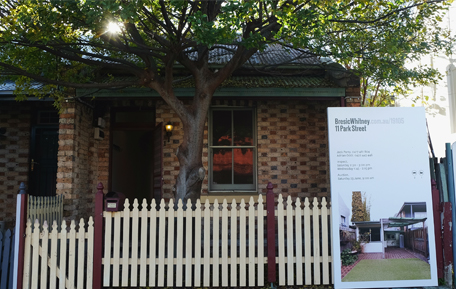 Matthew Hassan, a senior economist at Westpac, says the auction is reflective of some of the factors likely to make Sydney's market soft for "quite a while", such as tighter lending conditions, particularly for investors.

"There'll be a long digestion period, where affordability is a recurring complaint for buyers," he says. "Wages growth is still slow and investors now have a lot to contend with."

Since the peak in July last year, Sydney house prices have fallen 4.7 per cent and auction clearance rates are below long-run averages. Several pricier areas within Sydney have experienced larger price falls. Meanwhile, cities with cheaper house prices, such as Hobart, have been enjoying a stellar run, up 12.7 per cent in the past year, followed by Canberra's 2.3 per cent gain, according to CoreLogic.

Brisbane, a common alternate option for Sydneysiders seeking cheaper housing, is up 0.9 per cent.

"Six times your income won't buy you much in the harbour city, whereas it still gets you a house in Hobart," Forager Funds chief investment officer Steve Johnson wrote in a recent blog, noting heightened regulatory and lender attention on debt to income ratios.

Looking ahead, Hassan says Brisbane has all the hallmarks of a market that could rise strongly after having "really gone nowhere" for around 10 years.

"All the signs are there. The rental market is tight, and the migration flow has started to happen. But so far that hasn't come together; the flow-on hasn't quite happened. The labour market has been softer than in NSW and Victoria so lack of job prospects may be the main stumbling block. So the jury is still out on that one," he says.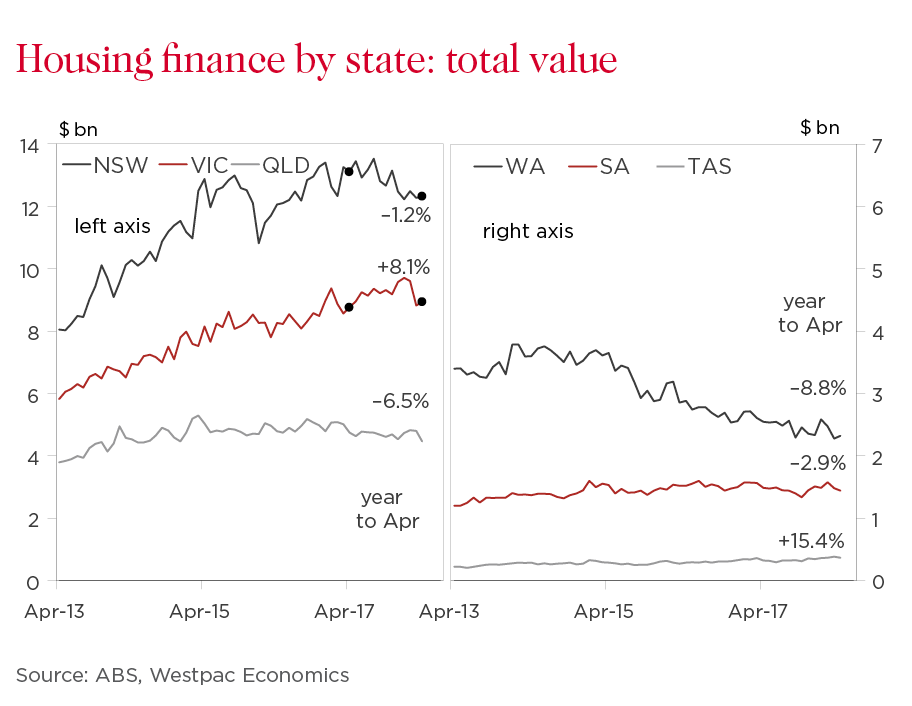 "In Perth, the rental market is still very soft. There's still a substantial over-supply and job security is still a big issue with WA having the highest unemployment rate across the major states. Perth prices ran up so high during the mining boom that even with steady declines over the last four years they're only just coming back to a level that is broadly comparable to average pre-mining boom relativities versus other capital cities.

"For example, the median price in the Perth market is currently just 3 per cent below that in Brisbane. Prior to the mining boom it would have been 10-20 per cent lower."

Mr Hassan says Melbourne, which has softening in recent months, was less likely to suffer a fall as Sydney because of the large influx of migrants and strongly performing economy. Notably, Melbourne's wider rental market remains tight despite the major additional supply coming through inner-city developments. The detailed price data shows middle and outer suburbs holding up well suggesting there may be a lack of supply outside the inner city.

He says the real test for Sydney, in terms of affordability and the market's future movement, would come down to similar choices facing Mr Mckenzie.

"It's whether buyers are ready to compromise," he says, citing the big difference in the affordability of houses and units.

"In the middle-outer suburbs a lot of people are priced out of detached houses, but if you're looking at a unit, which are becoming more prevalent in suburbs like Canterbury, Strathfield and Parramatta, then it's another story.

"But you're still taking a punt really on whether those areas become the urban centres planners are claiming."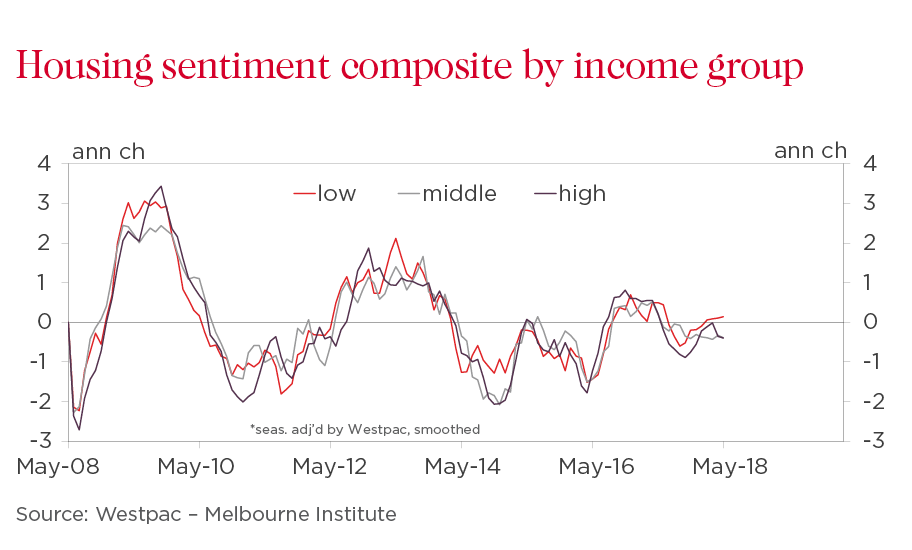 Others, such as BIS Oxford Economics, this month also pencilled in Brisbane as the top performer in the coming three years ahead of Canberra and Perth while Sydney lags. The leading indicators suggest the pressure isn't easing: The Rozelle auction was one of 216 properties sold across Sydney at auction on the weekend, resulting in a clearance rate of 55 per cent compared to 69.5 per cent 12 months ago.

But for the young couple who became homeowners on Saturday, the statistics meant nothing.
"Oh my god, I'm so happy," the woman, an interior decorator, said. "This is amazing."
They had their little slice of Australia.

The views expressed are those of the author and do not necessarily reflect those of the Westpac Group. This article is general commentary and it is not intended as financial advice and should not be relied upon as such.