Bringing business acumen back to the bush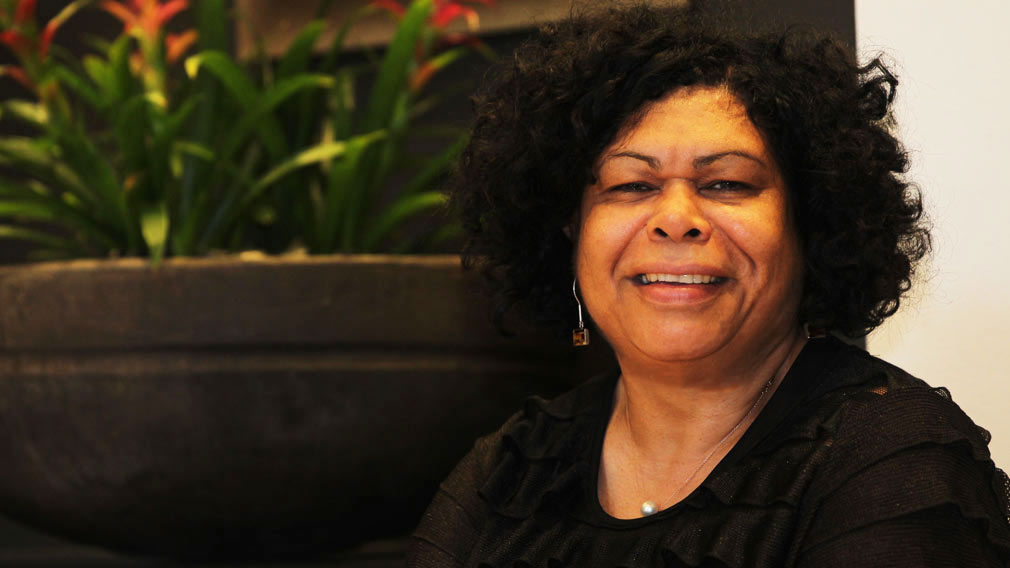 When I chose the field of study for my first university degree in 1986 it never occurred to me to study business.

At that time, the Aboriginal leaders I saw all around me were involved in either the public sector engaged in policy formation, or in social sector or community roles improving services for Aboriginal families.

Like many of those leaders, I saw my natural career course as rooted in public administration, starting with the right qualifications to get to a position where I could help shape government decisions on the issues I heard discussed around kitchen tables and in community meetings.

One Bachelor of Public Administration and Aboriginal Affairs and a law degree later, I followed that path.

It's led me to a privileged career spanning various government, governance and advisory roles – including co-chairing the Prime Minister's Indigenous Advisory Council – and, most humbling, leading the Ngaanyatjarra Pitjantjatjara Yankunytjatjara (NPY) Women's Council, an organisation doing remarkable work to improve the lives of more than 3000 Aboriginal women and their families across a huge 350,000 square kilometre area of Central Australia.

I've seen much accomplished. But, in the last few years, I've come to realise how much more could be achieved by working more closely with the private sector.

In particular, more than ever before, I believe there's great potential for small and micro businesses to create opportunities and choices for people in remote Aboriginal communities, by inspiring more "community leaders" to become "business leaders".

The biggest roadblock? Business acumen, language and networks are in limited supply. Like me, many of my peers who now hold executive roles have come from long careers in the public – not the private – sector.

For my own organisation, NPY Women's Council, this is something I've started to think deeply about.

Originally founded in 1980 to give a voice to women across the NPY lands, the Women's Council has grown to become a major not-for-profit provider of health and human services in the region, helping women to lead safer lives with improved choices.

It's become well known locally for the grit and determination of our members in tackling some of the hardest issues in our community – often so intractable that governments are unable to make any headway in often politically charged environments – such as domestic violence, petrol sniffing, helping children who are growth faltering, people with disabilities and young people exposed to trauma.

The remarkable achievements of the Women's Council are fundamental to the wellbeing of communities throughout Central Australia. In turn, the funds we are managing – mainly from government – have grown.

When I began thinking about how the Women's Council might become less dependent on government funding, the seed of an idea began to grow.

My vision is to extend the skills of the Women's Council to create adjacent small or micro for-profit businesses – in bush medicine using the skills of our Ngangkari (traditional Anangu healers), and bush tucker. These businesses would be devoted to improving the wellness of our communities while creating employment opportunities that are anchored in culture, wellness and sustainability.

But without deep business expertise or connections, I simply didn't know how to start the conversation or who to start it with.

Fortunately, I had the privilege of being invited to be part of the first ever "reverse secondments" through Jawun's Indigenous Corporate Leaders Program. Rather than corporate leaders coming to the bush, I headed to Sydney for nine months to join Westpac Group, in the role of national manager for customer advocacy in St.George Bank's business banking team. The aim was to gain a deeper understanding of corporate culture and connect with business leaders.

The experience unveiled to me where I needed to start to get my idea going and how to approach the challenges. It broadened my thinking, taught me a whole new business language (including far too many three letter acronyms!), and enabled me to meet people willing to work with the Women's Council to help take its next steps.

The result has been that, while my community has given me the tools to be a leader, I've learnt to be a person in business – bringing these two strengths together.

For the next generation of Aboriginal and Torres Strait Islander people, there's no escaping the importance of business knowledge, particularly as we begin to see more opportunities arise for Indigenous-led organisations on the back of structural reform through the Australian Government's Indigenous Advancement Strategy and Indigenous Procurement Strategy. Indeed, I hope all states and territories launch similar procurement strategies in their own jurisdictions.

It's this momentum that I believe can gradually change the narrative, as the "deficit lens" through which many have traditionally viewed Indigenous affairs gives way to a focus on strengths.