Has reform relief come too late for media?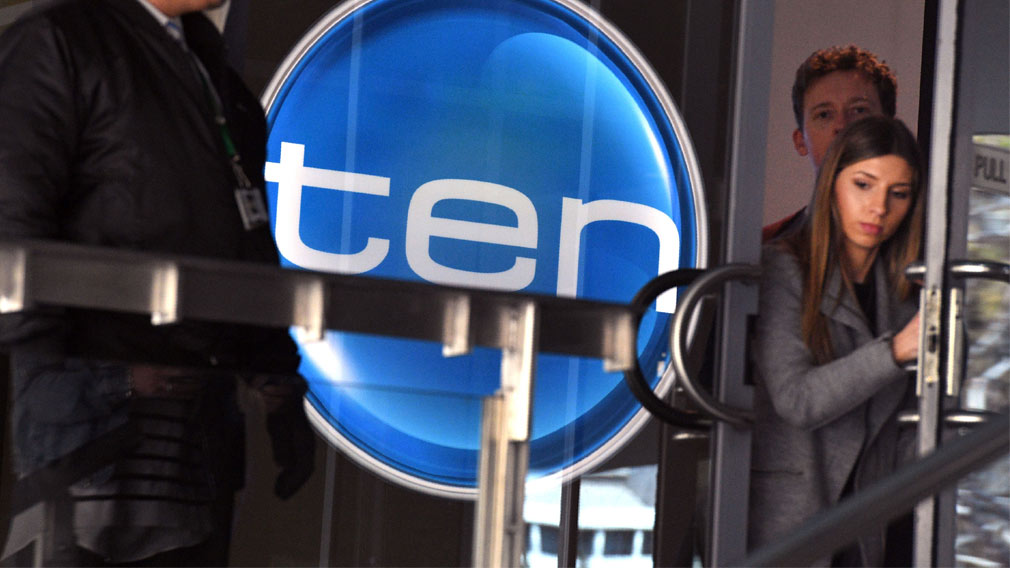 Imagine for a minute you are a budding billionaire eager to wield influence in the 21st century.

Which media outlet would you buy? Google? Facebook? Netflix? Apple?

Under recently repealed Australian media laws, you could have owned them all.

Sure, the competition regulator would have had something to say about it and it is unlikely any one entity could amass the several trillion dollars required to control such a formidable portfolio of digital assets, but you would not have run into any trouble with Australia's media laws.

You would, however, have been prohibited from owning metropolitan free-to-air broadcaster Ten Network, recently pronounced worthless by KPMG, and, say, regional network Prime Media Group, worth $126 million.

Such a tie-up would have breached the so-called reach rule, which prevented a commercial free-to-air network from broadcasting to more than 75 per cent of the population.

Never mind that Google and Facebook reach any Australian with internet access. And billions of other people around the world.

Mercifully for the Australian media companies subject to this sort of antiquated regulation, the Governor-General signed off on the reach rule's abolition last week, as part of the most important reform to the sector in 25 years.

This was a significant achievement for the Turnbull Government and particularly Communications Minister Mitch Fifield and his team.

Media laws have always been a contentious issue, with debate and key stakeholders' positions prone to manipulation from vested interests, and this contributed to the bill's slow progress through parliament.

Getting the Broadcasting Legislation Amendment Bill passed required four years of stakeholder consultation and negotiation, three major evolutions to the proposed reform package and two Communications Ministers (the process was kicked off by Malcolm Turnbull in late 2013, long before he ousted Tony Abbott to become Prime Minister).

When asked about the prospects of media reform circa 2014, former Southern Cross Austereo chief executive Rhys Holleran was fond of referencing a newspaper article that he had stashed in his top draw since it was published in 2001. The article quoted Tim Hughes, Holleran's former chairman at Reg Grundy's RG Capital Radio (which was taken over by Macquarie Group in 2004), calling for the reach rule to be scrapped because it would soon be rendered obsolete by the internet.

Sixteen years later, parliament agreed.

The big question now is: has the relief come too late for much of the industry?

Due to the pace of change and disruption in the media sector, even the past four years have made a world of difference to the prospects of meaningful industry consolidation that would enable Australian companies to better compete with their global digital rivals.

The free-to-air television advertising market grew by 2.6 per cent to $3.88 billion in 2013 but has shrunk every year since to sit at $3.7 billion in 2016, while print newspaper advertising has seen double digit declines over the same period, according to the PwC's Entertainment and Media Outlook report, as advertisers shifted marketing dollars to the growing digital, radio and out-of-home sectors.

The free-to-air networks were granted some extra relief from digital disruption in the form of the abolition of their $100 million-plus licence fees as part of the Coalition's recent media reform package. The "two out of three" rule was also scrapped, which blocked ownership of radio, television and print in the same city. But PwC believes the industry could face an even tougher outlook, forecasting the free-to-air TV ad market to fall by 4.7 per cent a year until 2021, on a compound annual growth rate basis. At its upfront event this month, designed to showcase next year's content schedule to advertisers, Nine pointed to the success of shared-family viewing, or "water cooler" type, content such as the hit reality program Australian Ninja Warrior, as core to the strategy for combating the consumer trend towards "binge watching" on subscription internet streaming services.

Yet market valuations for traditional media companies have largely reflected the challenges they have faced.

In the past four years, the stockmarket value of listed free-to-air network owners Seven West Media and Nine Entertainment have fallen. Digital disruption has hit regional free-to-air broadcasters, including Prime and Bruce Gordon's privately-held WIN Corporation, even harder than their metro counterparts.

The share prices of publishers, News Corp and Fairfax, have held up relatively well over the same period, albeit assisted by their booming digital real estate classified businesses, REA Group and Domain, respectively.

Because market valuations and earnings have dropped so significantly in recent years, it has become difficult for companies to justify paying material takeover premiums for acquisition targets. But given many investors have bought into media stocks in recent years primarily due to the prospects of media reform and, therefore, industry consolidation, it will be difficult for boards to convince shareholders to accept nil-premium merger offers even if they would ultimately benefit both companies.

This is not to say big deals won't happen. Combinations have long been speculated about, such as Fairfax and Nine, Southern Cross and Nine, and Fairfax and Seven. The list goes on. And as seen when private equity groups recently looked at Fairfax, there's clear interest in the sector.

At this stage, the only deal likely to happen is the acquisition of Ten Network out of receivership by US media giant CBS Corporation, which struck as the aforementioned media laws constrained other potential suitors such as Gordon and Lachlan Murdoch.

CBS, which sells a large amount of content to Ten and subscription TV services Foxtel and Stan in Australia, may well turn the struggling free-to-air network around. But local media companies should have had at least an equal opportunity to bid in the auction.

The author previously covered media as a journalist at The Australian and The Australian Financial Review. His views are his own and may not necessarily reflect those of his employer, Stan, whose shareholders Fairfax and Nine were among the strongest supporters of media reform in recent years. The author's views may not necessarily reflect those of the Westpac Group.