School holiday checklist: zoo, movies…coding?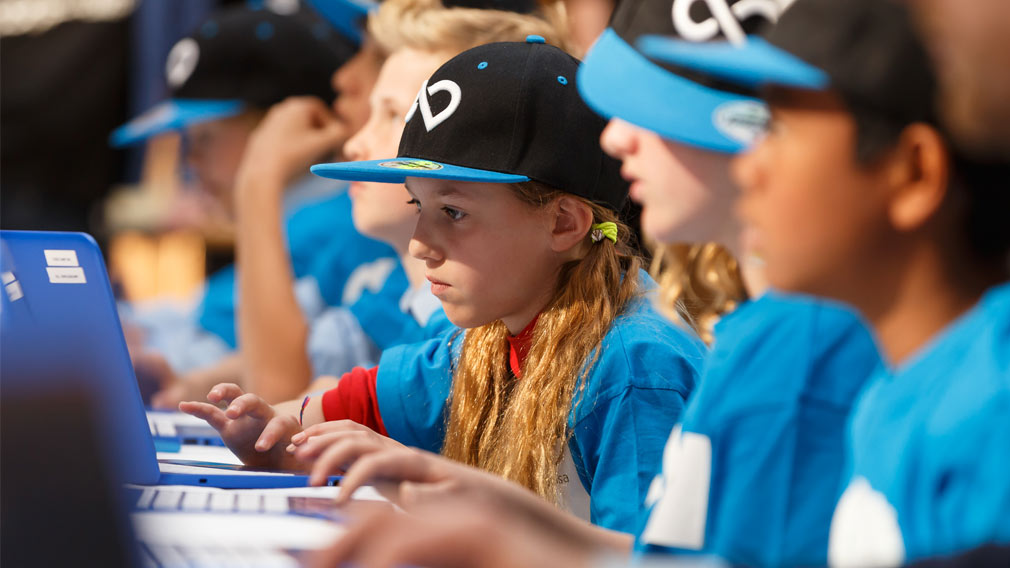 When my 10 year old – an avid reader – came home after visiting her school's book fair, I admit I was a little surprised by the book she'd bought.

Among the hundreds of titles on offer – from classics to moderns, illustrated to chapter books – her proud pick was a beginner's guide on how to "code".

It was full of tips on using Scratch and Python, computer programming languages that didn't even exist when I was her age.

Her choice got me thinking: Is this something to encourage or – as many parents fear – will it push her into a dark abyss of "screen-time" that I should desperately help her avoid?

The more predictions I hear, especially the chronic lack of graduates (particularly girls) with tech skills to meet future employment demands – and how these skills will be fundamental to almost every job of the future – the more I've become chief cheer leader for my daughter's coding, technology and maths interests.

Earlier this year, Deloitte Access Economics predicted the growth in jobs in information, communication and technology fields would outpace the overall Australian workforce over the next six years with more than 315,000 roles to be filled, and graduate numbers will not keep pace. Meanwhile, a report by Cisco says the number of unfilled cybersecurity jobs around the world is one million and rising.

At a recent event, Matt Symons, director at the "regtech" pioneer Red Marker, also shared an interesting, albeit slightly unnerving, perspective that employers today tend to value "collaboration", meaning with human beings. "In future we'll need to collaborate with machines. We need to know how machines learn. This is what we should be asking young people to do."

Over time, I've come to realise how misguided my perceptions were about coders: images of hoodie-clad teenagers in dark basements eating pizza while hacking into private networks, or the nerd who has trouble relating to humans.

In fact, most kids who learn to code won't even become developers, according to Ben Levi, the co-chief executive of Code Camp, a multi-day workshop during school holidays where children learn coding as they build their own computer games.

He sees it more as a way of allowing students to be creative, develop logical thinking and problem solving skills, plus an entrepreneurial mindset – skills useful to any career path. "Coding just happens to be a fun and engaging way to learn that," he says. (Kids also run around outside and play handball during the breaks, just like other camps if you were wondering!)

This point about learning brought home a good snippet of advice from Westpac's chief information officer, Dave Curran, who said parents must ensure kids learn to embrace change amid the tech revolution.

"By the time you finish your university course, what you're taught is out of date. That's the world these kids are in. The first thing is to learn to learn. Ensuring our kids can think that way is one of the greatest gifts we can give them in a modern technology world," he said.

While I'm fortunate my daughter already has an insatiable love for and ready access at her public school to technology, gaming and robotics, the bigger challenge seems to be how to engage more children across Australia, and – equally importantly – their parents.

The good news is that digital technology has been introduced to almost every Australian state's education curriculum. The challenge, however, is that it's one of the biggest changes in decades with a whole new skillset for teachers to learn, and it's constantly evolving.

At the same time, a concerning trend showed up in the latest NAPLAN results: the numeracy level of Australian school children is stalling. Indeed, Westpac released research findings this week that showed around one third of Australian children experience feelings of "maths anxiety" and a quarter don't think they're smart enough to do maths.

The survey also found half of Australian adults would feel challenged if asked to help with a year 10 student's maths homework, and suggested parents' own negative feelings towards maths could be trickling down to their children.

This is likely true of coding too.

Unless you have a job that involves coding, for most parents it's a buzz-word they don't really understand, or they have the same misguided perceptions I had. This means parents are more likely to pan, rather than fan, their children's coding interests.

Luckily, start-up businesses have spotted the holes in the market.

Code Camp, for example, has seen more than 22,000 children attend around Australia. Since starting four years ago, the team has introduced more lesson plans with harder logic, more challenges and more creativity, enabling attendees to use their imagination to create sensational games. New ways to inspire and help parents have also been introduced – like tips for what to ask their child at the end of each camp day – along with professional development days for teachers.

Mathspace is another digital platform to help address gaps in maths understanding and develop self-confidence. CEO and co-founder Mohamad Jebara explains that it allows children to learn at their own pace, by offering a personal digital maths tutor with adaptive learning technology. Since April this year, the Mathspace Essentials program has been downloaded by around 50,000 people for free. The usual $99 cost has been picked up through a partnership with Westpac.

There's also plenty of coding courses online, many free, such as codecademy or code.org.

I still don't imagine my daughter will become a hard-core programmer, but knowing how to code and staying interested in maths (along with music, unicorns, pokemon, reading and netball!) is opening up a whole world of choice for her.

Code Camp, in which Westpac is a principle sponsor, will run during the Spring school holidays. Mathspace, which was named a Westpac Business of Tomorrow, is offering Mathspace Essentials for free as part of a partnership agreement with Westpac.