Leading trust rebuild can define us long-term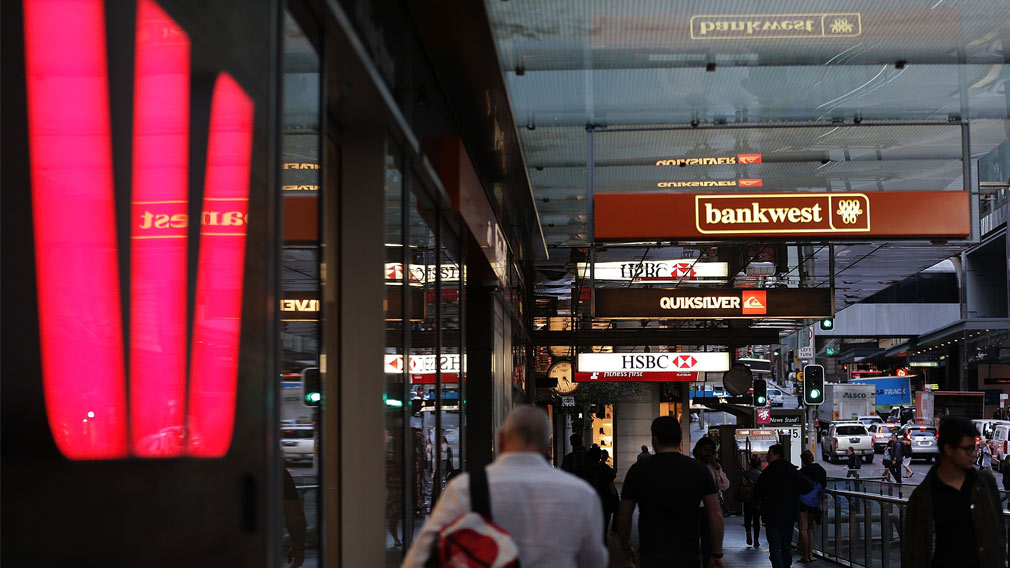 As a nation, I think Australians agree we have a lot going for us. Abundant natural resources, established rule of law, great climate, and a diversity of views and culture, to name but a few.

There has, however, been some disagreement in recent times about whether or not our strong banking system is on that list. There is no shortage of public figures, media commentators and minority interest groups who quite regularly condemn the banking sector for its behaviours, real or otherwise.

It's an interesting situation for banks: globally we are often lauded for our strength, our stability, our competitiveness and contribution to the nation's economy. At times this praise even emanates from individuals who would criticise us domestically.

The question of where do we stand as an industry is further complicated by the apparent anomaly that many Australians trust their own bank (and their own banker) but concurrently will say they do not trust banks generally. There are several possible reasons for this contradiction. What is clear, however, is that notwithstanding the majority of individuals have a good experience with their bank (as a borrower, as a depositor, as an employee, as a community member), they are constantly being told otherwise. Moreover, those making the statements that banks have a poor culture and should not be trusted are often persons in a position of authority who the general public should be entitled to trust. Ipso facto, the conclusion is there must be a wider problem not reflected by their individual banking experience.

As with most things in life, the reality is what you experience; not what you are told by others with a vested interest. On the whole, the banking system is well managed, well regulated, and from my experience at Westpac, dominated by people who perform their role well and want to do the right thing by the full range of bank stakeholders, not just shareholders.

At the same time Westpac recognises two very important points. First, we are a large organisation which will not always get it right; we will not always deliver on our promise. Secondly, as a management team and board we have underestimated the scale of the regulatory, political and community response, including the decline in trust, since the Global Financial Crisis some 10 years ago.

As a result we are committed to doing better by customers, putting things right and undertaking a raft of changes to processes and policies to assist customers.

We also understand that to truly increase trust and goodwill, it's time to move beyond making commitments and get on the front foot to show we do put customers first, including when there may be short-term consequences for us. We are making progress: we were the first bank to publicly embrace the incoming open data regime, accepting that greater information will bring benefits when implemented well. We also led the industry on delinking branch employees' remuneration from sales targets and we are making goodwill payments – such as BT's $12m for previously denied insurance claims where we recognise community expectations have changed and simply meeting the standard required by law may not always be enough.

Looking ahead, we need to better show the community and our political leaders the benefits of our strong banking system, creating a positive virtuous circle of banks exceeding community standards and being acknowledged by our leaders and regulators for that, rather than being besieged by mistakes. If we are going to fulfil our goal of helping customers, communities and people to prosper and grow, we must be more proactive and repeatedly show key stakeholders that we aren't waiting to be told to do things.

How we deal with the higher standards placed upon us will be one of the defining determinants of the banking leaders and laggards in the next decade. Observers say bank strategies are converging, focusing on core products and Australia. But we have always competed – intensely – in the same product patches. Whilst there will always be intense competition, I can see a time in the not too distant future where the leading bank, or banks, have rightly navigated the major forces of regulation, reputation and digital to become truly special operations, in contrast to the others which are not. Take technology, it is changing so quickly that choosing in which areas to play and with whom to partner with will be a key differentiator. Hence our $100m investment in venture capital fund Reinventure, and our major technology platform the Customer Service Hub being two key Westpac responses.

Similarly in wealth management – which some peers are exiting – choosing where to play and how to do it better, as we are doing within BT Financial Group, will be another differentiator. We have recently invested more than $500m in a new technology platform called Panorama at BT, clear evidence of the board's belief that wealth management rightly sits inside a bank, and in Westpac. In my eyes, BT is one of our shining lights well placed to help people with their superannuation, investing and banking needs in one place, a service many Australians want.

In summary, there are some real and some confected reasons for this heated environment. A number of players need to behave differently for trust in the sector to be rebuilt and for customers and community standards to be met/exceeded, but we should have some confidence that Westpac can lead the way out.