Citizenship saga another sad political shemozzle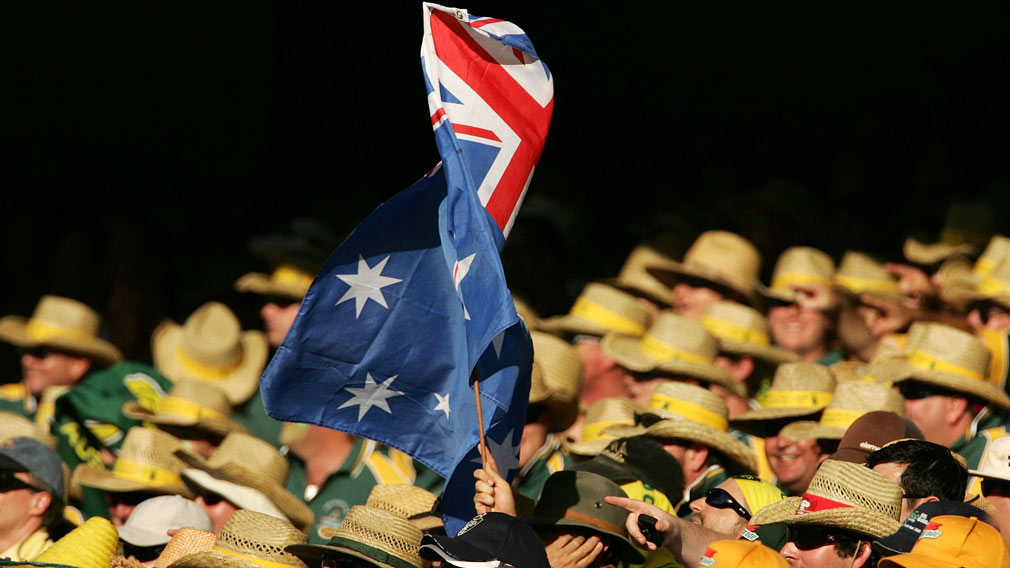 Australia's managed to make itself a figure of fun in the international media over the political dual citizenship saga, most memorably summarised in our press as "Kiwis Under the Bed".

Given all the anxieties over Korea that are unsettling markets, we need a laugh. But it's fair to say some people in Australia have lost a bit of perspective here.

Firstly, I'm a dual citizen of the UK and Australia because although I am originally from the UK, my late mother was born here and left at the age of two, back in 1920. I'm clearly far from alone with many in our community sharing similar twin allegiances to the seemingly ever-growing number of politicians.

The Economist recently highlighted the saga with a cartoon of a kangaroo discovering a kiwi in its pouch, adding in the accompanying bemused article that 26 per cent of Australians were born overseas. Waleed Aly noted in The New York Times that if you include a parent's place of birth, it's almost 50 per cent.

That's the problem: this country is a magnet for migrants and here we are getting in a state over the fact Deputy Prime Minister Barnaby Joyce's father was born in Dunedin.

Of course, the headache for him and Prime Minister Malcolm Turnbull is that their Coalition has a majority of one seat in the House of Representatives.

Opposition leader Bill Shorten knows it and, for the time being at least, is on the moral high ground in that none of his members have fallen from grace.

Perhaps he conveniently forgets that it was one of his party's early MPs, Kansas born King O'Malley, who in about 1910 insisted on dropping the "u" from the name of the Labor party, since then we have stayed with the American spelling. How Australian is that?

O'Malley claimed to have been born in Canada, thus being a British subject, although he may well have came from Valley Falls, Kansas, where his parents farmed. Later in his life he wrote to a Labor MP's widow that "I am an American", which doesn't leave much room for doubt.

So no one's perfect.

But does it actually matter? And aren't there more pressing issues for our leaders to be brawling over, say tax reform, the economy or energy policy? Of course, our parliamentarians know this, talking up the risks posed by North Korea's increasingly hostility—including sending a missile right over the top of Japan – before quickly turning their focus to where their opposition's parents were born.

The allure of political games is clearly too hard to resist.

To recap, what's happened is that seven politicians of every stripe except Labor (so far) have fallen foul of Section 44 of our 1900-era Constitution which says they can't stand for office if they owe any allegiance to, or have the right to be citizens of, another country.

However, what's really happened is that our 116-year-old Constitution isn't keeping up with modern citizenship rights. Back then, everyone born here, aside from original inhabitants, was British.

Everyone else was an Also Ran in the great race of life.

In the words of the old song: "It's not being not British that's making them sad, it's knowing they're foreign that's driving them mad."

That sentiment, like the Constitution, predates the notion of Australian citizenship. That only came in in 1947.

As Waleed Aly noted: "To exclude dual citizens from Australian politics is to exclude contemporary Australia itself, and yet this is what Australia's constitution demands."

The question of who should be allowed to stay in Australia is another issue again, but as with the ultimate fate of the doubt stricken MPs and Senators, it shouldn't have to hang on some quirk of family history, particularly as the various countries keep changing their own rules of citizenship and who qualifies.

This dual citizen Parliamentarian shemozzle is a debate that deserves the motto: "Abandon Hope, All Ye Who Enter Here."

The views expressed are those of the authors and do not reflect the Westpac Group.