Myth busting: banking no longer just for bankers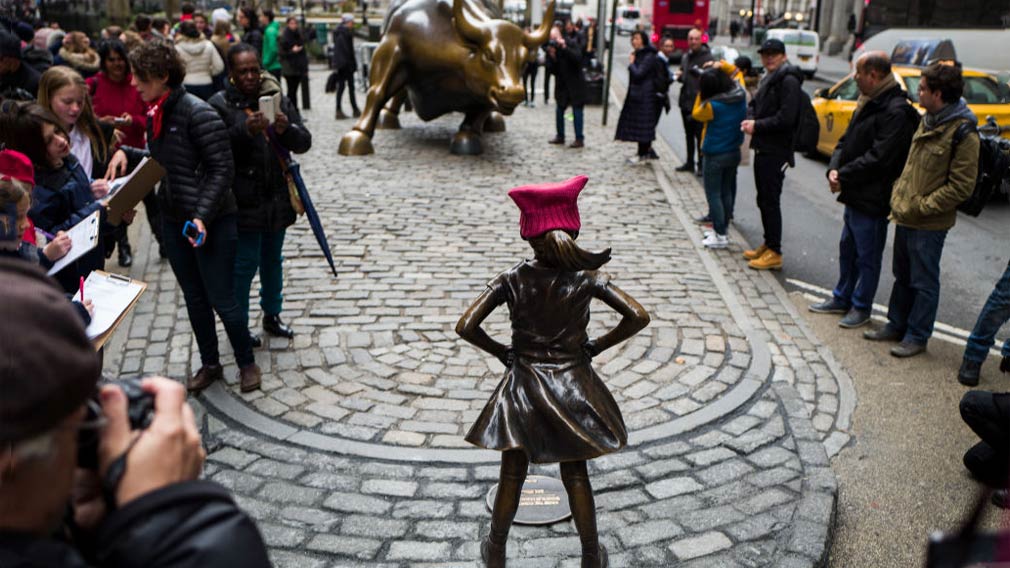 I'll admit it. Four years ago, I would have laughed in your face if you'd told me I would enjoy working for a bank.

My outsider's view of the banking industry was pretty harsh; I perceived it to be full of big, bureaucratic organisations moving at a glacial pace.

As a civil engineer turned management consultant, taking a role with Westpac Group in 2013 was definitely a leap into the unknown, and I was quickly surprised with how wrong my perception was.

So with Westpac recently being listed as one of LinkedIn's Top 25 Companies, I thought it was a good time to dispel myths about working in banking that I too once believed.

Myth #1 – Banks are no place for go-getters and entrepreneurs

I think that there's a bit of a fallacy out there that when you join a bank there's a good chance you'll end up as a small cog in a big machine. That prospect is obviously pretty unappealing for talented people who are driven by a desire to disrupt the status quo and make a difference. In contrast, working for a smaller company or a start-up may seem a more appealing alternative given speed and agility is typically par for the course.

However, there's something incredibly powerful in the scale of resources available at Westpac. With 40,000 staff and a large annual investment budget there's real opportunity to affect significant change. In my role as head of youth and millennial markets, I'm tasked with driving initiatives that will help set up the next generation of Australians for success and our recent partnership with Mathspace is a great example of this.

There has been a lot of research to prove that STEM skills are going to be incredibly important for the careers of tomorrow, yet Australian school students' performance in maths has been steadily declining in international rankings. When I had a chance meeting with Mo Jebara who founded Mathspace, a world renowned digital maths programme, I saw an opportunity to help Australians with this crucial skill.

From the initial white boarding sessions with Mo, right through to announcing Westpac would provide Mathspace free to all Australians, the bank's resources and support empowered me to quickly turn this concept into a reality. As the first person in my family to attend university, I firmly believe that education is a great equaliser in our society and as such, leveraging Westpac's scale to enable free access to this amazing educational resource has definitely been a personal career highlight.

I have also been impressed by the sheer strength of talent at Westpac (especially amongst the leadership team), and the entrepreneurial culture that they foster.

It's my opinion that Westpac's vast resources enables me to drive positive change on a scale that might be difficult to achieve at smaller, more agile organisations.

Myth #2 – There's no career progression

Some believe that at a big bank, there's a culture of hierarchy and that you have to wait for the leader above you to get promoted before you're able to move up the ranks.

As a 32-year-old, you could say I've had a pretty diverse career over a short period of time. I worked as a civil engineer for two years and then spent five years as a management consultant working in a range of industries, but I can say hand on heart that Westpac has offered me the most opportunities to stretch and grow.

I've been here less than four years and have had four very different roles over that time. I've been chief of staff to the chief executive officer of St.George Banking Group, head of innovation and digital strategy for St.George Banking Group, head of youth and millennial markets for Westpac, and now I'm also running brand and marketing for Bank of Melbourne in an acting capacity. Without stating the obvious, they're four very different opportunities, and to be able to get that vast career experience in one organisation is pretty incredible.

I'm someone who gets bored very easily and that's why I love Westpac's multi-brand strategy. I get to work with a number of amazing brands including Westpac, St.George, Bank of Melbourne and BankSA, which provides constant variety, helping to keep me engaged and inspired.

Myth #3 – Banking isn't Customer Oriented

As a management consultant, my favourite companies to work with were Virgin Australia and Virgin Atlantic because of the emphasis they placed on meeting the needs of the consumer. Their customer really was at the heart of everything they did, and as an outsider I hadn't really considered this to be something true of banking.

However, when I started working for Martine Jager, Westpac Group's chief marketing officer, that myth was quickly knocked on the head. Martine is 100 per cent focused on the customer and her driving motivation is that when we get it right, we have the ability to change people's lives.

Martine is not an aberration within Westpac and in fact the customer-first mentality is driven from the very top. Our group CEO Brian Hartzer has shared his vision for Westpac to be one of the world's great service companies and this is manifesting strongly at all levels across the business.

Myth #4 – Banking is just for… well, bankers

One of the reasons I thought I wasn't a good fit for banking is that finance is not a core strength of mine. However, because of the size and scope of the organisation, there are so many different roles that are not related to pure finance. There are so many creative and interesting roles in areas including marketing, in-house law, innovation, sustainability, diversity, project management - there is literally something for everyone.

For a civil engineer, with no substantial prior marketing experience, to now be running brand and marketing end-to-end for Bank of Melbourne is a phenomenal opportunity for me personally. It's rare to work for a company that is willing to back talent and provide new and stretching opportunities.

George Frazis, CEO of Westpac Consumer Bank, is extremely passionate about diversity of thought – and in fact my lack of banking experience was one of the things that made me an attractive candidate. I could bring a fresh perspective, ask why we do things the way we do, and suggest ways to do things more effectively. That's very true of many of the roles I've been placed in while I've been here and so I'd definitely encourage people not to dismiss banking based on a lack of industry experience.

It's an exciting time for the banking industry due to advances in technology, and the pace of change over the next decade will be unparalleled. This means that regardless of whether you're an industry veteran or a newbie you're going to have to learn new skills and adapt quickly. This will open up many opportunities for non-bankers to get involved, as diversity of thought and capability will be critical.

Myth #5 – The culture at banks is uptight and cut throat

Westpac has worked hard to create a culture that actively promotes and encourages people to bring their whole self to work. For me, that's really important.

I'm 100 per cent comfortable to be myself at work, and as a result I'm more relaxed and authentic in my interactions with my teams and colleagues. This helps create an environment of transparency, respect and most importantly, everyone feels comfortable to make their own important individual contributions.

While having a workplace where people feel safe to voice their opinions and ideas is great, it's also critical that there's an accompanying environment which promotes action to be taken off the back of those same opinions and ideas. The worst outcome for is someone to be thrown under the proverbial bus by their manager when their suggested new way of doing something hasn't exactly gone to plan.

Westpac is doing a fantastic job of creating a culture where it's actively encouraged to try new things so long as it's the right thing to do by the customer. While a good number of these may fail, that's ok; because everyone recognises that we can apply the learnings as we strive to continually improve our products and services.

Myth #6 – Banking offices are drab, corporate monoliths with no perks

My work environments, both in Sydney and Melbourne, are pretty amazing and set up for an 'agile' workforce. No one has assigned desks, but instead we are grouped in 'neighbourhoods', with the choice of working wherever we do our best work – whether that's a standing desk, a meeting room or a pod overlooking Sydney Harbour.

I'm able to run to work and arrive to full towel service, showers and lockers downstairs before I start my day.

Plus there are a range of other benefits. One of the biggest perks for me personally is the ability to purchase extra annual leave. You can take up to 12 weeks of additional leave per year, and the ability to take a couple of adventures recharges my batteries, and enables me to perform when I'm back in the office.

We all have the ability to work flexibly – I try to work from home one day a week, and there's no one standing there monitoring when you start or finish your day. There are also benefits and discounts on some of our core products, like home loans, and access to some amazing personal and professional development programs.

The bottom line

Here's the upshot for those looking for a rewarding and challenging career – you're doing yourself a disservice by dismissing the banking industry like I once did. The myths shrouding organisations like ours are outdated, and the potential awaiting you is limited only by your willingness to back yourself.

This article was originally published on LinkedIn on June 27.