August 2021 – 3 minute read
Key takeaways from this article:
Managing your wellbeing
Additional support for caregivers
Appointing a power of attorney agent
Financial support for caregivers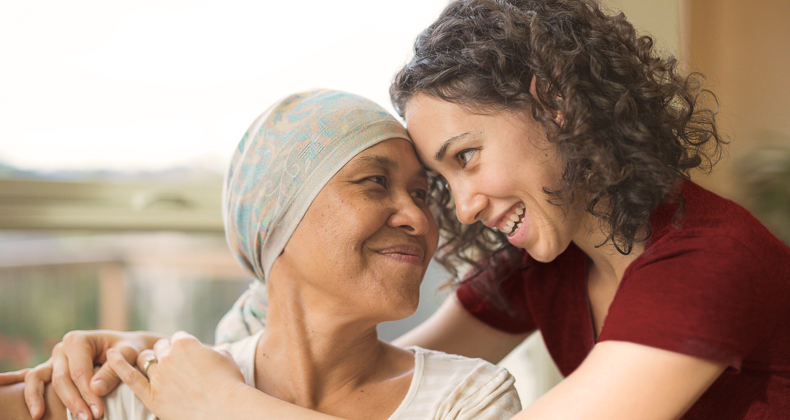 During a time of serious, critical or permanent illness, the appointment of a carer can offer a sense of certainty and security to you and to your loved ones. Your carer may be someone that is a friend, family member or your partner. It's important that they have the right resources, support services and financial ability to remain attentive to your needs.
Caregiver support
Right now, thousands of Australians are caring for a loved one who is elderly or frail, or living with a terminal illness. If that's you, Violet is here to help. Violet offers free, one-on-one support delivered over the phone at a time that suits you. All Violet Guides have lived experience and can understand what you're going through.


The Violet Initiative and Westpac Partnership aims to help, guide and support Westpac customers, employees, and their families when someone they care for is in the last stages of life.


You can also access an online library of professional and personal wisdom to help you make sense of where you're at and prepare for what's ahead. Violet is here to help you and your loved one make the most of your time together.


To understand more about how Violet provides support you can listen to Janet's story of how she cared for her ex-husband.


Here are other groups also dedicated to supporting carers.


Carer wellbeing
If you are a carer, it is essential that you prioritise your wellbeing too and ensure that you have sufficient relief to avoid exhaustion.

Ways in which you can look after yourself include:

Seek support for yourself. Often there are organisations, local groups, forums and Facebook communities for carers of a particular illness or injury. See the list of suggested support organisations to contact below.
Take time for you. Are you finding time to do something you enjoy regularly? Ask friends or family to help with the caring while you take a break. If you need to be away for periods of time, you might find services like Vitalcall useful or the services of a night nurse or carer may offer peace of mind while you take some needed personal time.
Respite options. In the event that you, the carer, become unwell and are not able to continue caring for your loved one or you need an extended break, you could consider asking a family member to step in or arrange respite care either in their home or in a facility. If you require the coordination of respite care, contact the Carer Gateway on 1800 052 222 (1800 059 059 outside business hours).
Signs of carer exhaustion
It is important for loved ones to understand the vital role that carers play and to be aware of signs of carer stress. These include:

Withdrawal from friends and family
Becoming withdrawn or showing less interest in socialising, hobbies and activities
Changes in mood. Irritability, depression or reduced tolerance
Changes in appetite and weight-loss
Changes in sleep or sleep deprivation
Becoming ill more regularly
Emotional exhaustion or mood swings

If you notice signs of change, it is time to give the carer regular or extended breaks, refer them to the GP for a check-up and arrange for carer support organisations to support them and their wellbeing.
Financial support for carers.
Being a carer is often stressful. Here are some options that may ease the financial burden and assist you in meeting your financial costs as well as the needs of your loved one while acting in a carer's capacity.

Centrelink's payment and services finder can help determine what payments and other services you may be entitled to – the Department of Human Services offers financial assistance for carers.
Explore options with your employer and ask about carer's leave entitlements – employers have an obligation to assist you if you are a carer.
Inform your service providers (such as banks and utilities) if you're worried about your carer's duties impacting on paying your loans and bills on time.
Local councils (and some utilities) may offer reduced rates for people on carer's Pensions – let them know and explore your options.
You may find these useful
Things you should know
This information is general in nature and has been prepared without taking your objectives, needs and overall financial situation into account. For this reason, you should consider the appropriateness for the information to your own circumstances and, if necessary, seek appropriate professional advice.

© Westpac Banking Corporation ABN 33 007 457 141 AFSL and Australian credit licence 233714.