Growing your business
Your business is growing and you may be considering expanding. We look at how you might manage the growth and keep ahead of your customer's needs, without extending beyond your limits.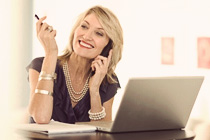 If your business and profits are growing, then it's wise to do some business planning including reviewing your performance and looking at what's ahead.
Looking to upgrade how and where you do business? It's important to consider the financial implications and how to do it cost effectively. We look at different options and what type of finance may be suitable.