Viewing cheque and deposit/withdrawal slip images online
You can view scanned images of a cheque, deposit or withdrawal slip in Westpac Live. Once the image is obtained, a copy can be saved and printed for your records.

Saved images can be viewed from your desktop and from your mobile. Each image has an expiry time of 24 hours from the time it is received.
To view cheque and deposit/withdrawal slips:

1. Select the account.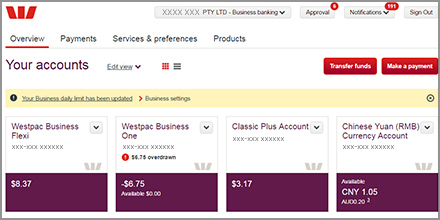 2. Select the cheque/deposit/withdrawal slip from the transaction list.