Viewing cheque and deposit/withdrawal slip images online
You can view scanned images of a cheque, deposit or withdrawal slip in Westpac Live.1 Once the image is obtained, a copy can be saved and printed for your records.

Saved images can be viewed from your desktop and from your mobile. Each image has an expiry time of 24 hours from the time it is received.

Please note: Users are not automatically set up to view images in Westpac Live. Administrators can decide which Users they would like to have access. Users will also need to have a Westpac security device to access images in Westpac Live.
To view cheque and deposit/withdrawal slips:

1. Select the account.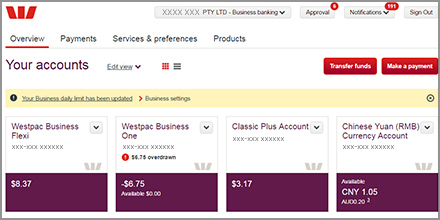 2. Select the cheque/deposit/withdrawal slip from the transaction list.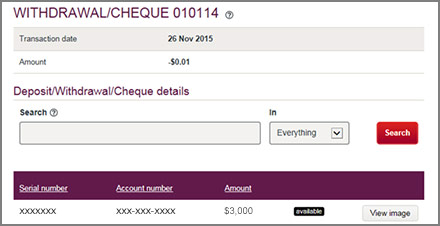 4. Accept fee to view image.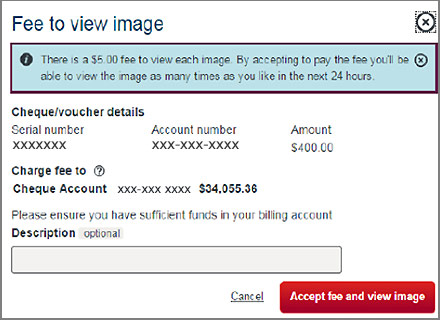 5. Enter SMS code and click Authorise. The image is now ready to view and be saved for later use.