How to set the number of approvals for a payee task
Have up to 4 approvers for payee tasks.
The number of approvers for payee tasks can be updated by the Administrator at anytime.
Step by step guide
Click Admin settings and select Permissions and approvals.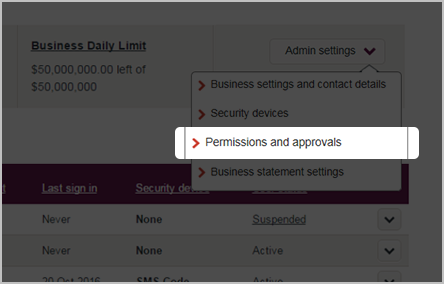 Click the check box to change if approval is required for create and maintain payees and then click the circles to set the number of approvals required for these tasks, if applicable.
Once all are set, click Save at the bottom of the page.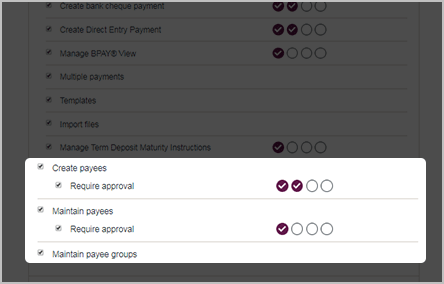 Useful tip
QBO and OFX formats are available when you select just one account to export.
The file type required will depend on the accounting software package you are using.
Things you should know
The number of approvers is for online banking only and can be changed by the Administrator at any time. The number of approvers cannot be set below the signing authority set up at the branch.
This applies to every account on the network.