How to make a same day (RTGS) payment
Send money from your business account on the same day.
An RTGS or Real Time Gross Settlement payment is a special type of payment where the transfer of money takes place from one bank to another within Australia in real time. A fee of $20 is debited from the person making an RTGS payment. The roll-out of the New Payments Platform (NPP) and near real-time payments has replaced the need to send RTGS payments in many cases.
How do I make a same day payment?
Check which app you have: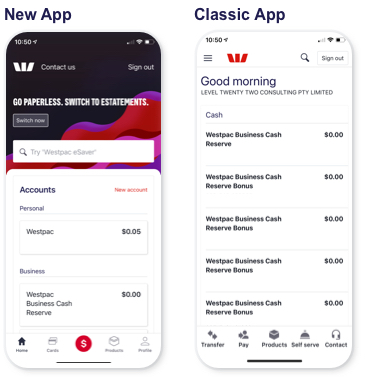 New Westpac App
Unfortunately same day payments are not available from the new Westpac App. You can create a same day payment from a desktop by following the Online instructions.
Classic Westpac App
Tap Pay in the bottom menu
Select who you would like to pay and the account you would like the payment to come from
Enter the Amount then tick Process this as a same day (RTGS) payment and send a longer payee description. A fee of $20 will apply. Once completed, tap Next.
Note: The checkbox will only appear if the payee is with a bank other than Westpac and eligible to receive an RTGS payment. Payees banking with Westpac will automatically receive their payment on the same day.
A payment must be created and fully approved before the 3pm (AEST) cut off time
If a payment is attempted after 3pm (AEST), you will receive a message advising the deadline has passed
If you are using your Westpac Personal profile, you will need to contact Westpac Help Desk – 1300 655 505 to have this feature enabled
If you are using a Business Profile, your Administrator can activate this feature in User Administration then Select User then Accounts
Fees apply for Same Day (RTGS) Payments
You must have an active Security device
There is a maximum daily limit for same day (RTGS) payments that a User can approve.